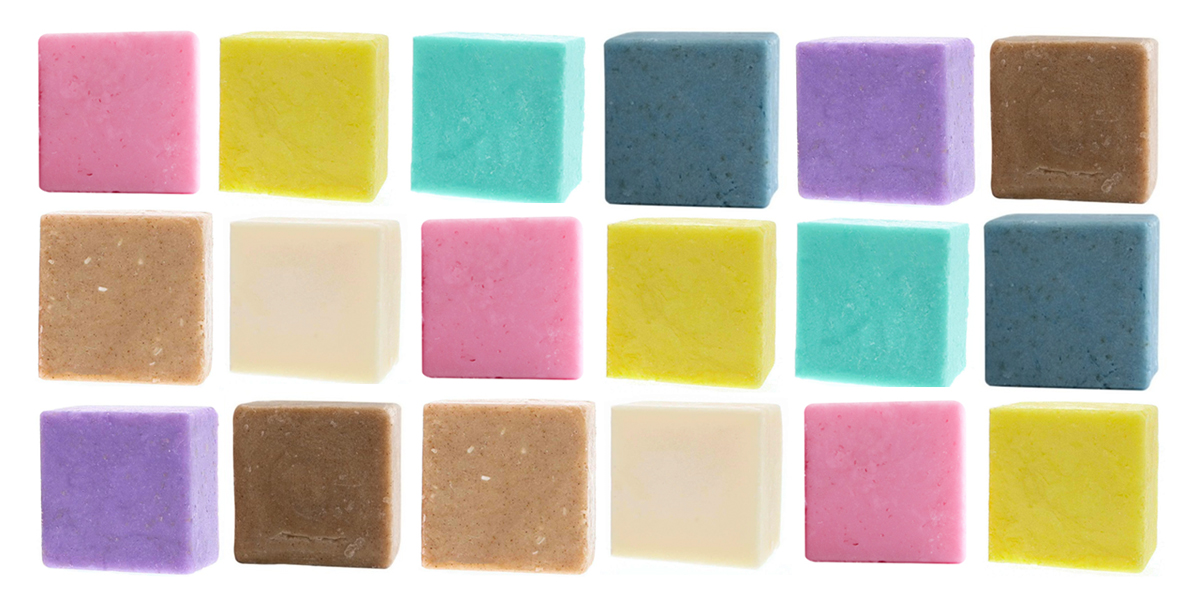 Shop
The Best Shampoo Bars That Simplify All Your Travels
If you're sticking to a carry-on, then you have a classic travel conundrum on your hands: nailing down your hair-product plan. Are you going to buy a new batch of drugstore minis? Siphon your regular stuff into TSA-approved bottles? Scrap hair products altogether and go for the hot mess look? We have two words: Shampoo. Bars. Read on to discover why these alternatives to bottled liquid shampoo are genius for travel.
Why Shampoo Bars?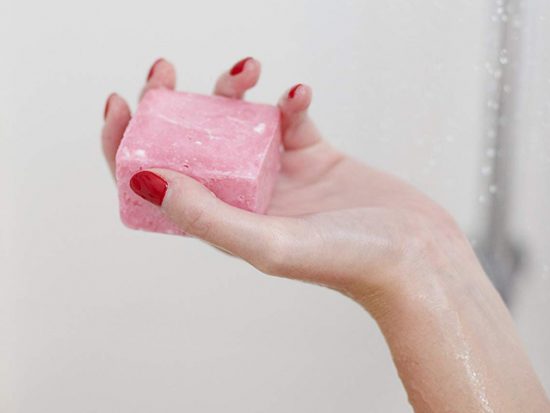 Compact and liquid-free, shampoo bars are savvy portable options that last way longer than your average bottle of shampoo (like two or three times longer). But what we love most about shampoo bars—on top of their convenience for traveling and their impressive longevity—is their eco-friendliness. Not only does one three ounce bar replace up to three plastic bottles of traditional liquid shampoo, but the product themselves are often made in small batches from plant-based, cruelty-free ingredients. What's more, most brands use low-waste, recyclable packaging that is as environmentally friendly as its contents. The hotel and travel industry are far from curtailing single-use packaging waste, but shampoo bars are a big step in the right direction.
How Do Shampoo Bars Work?

Wet the bar.
Swipe over your hair from your hairline back towards your ends a few times.
Work into a lather.
Rinse.
Our Favorite Shampoo Bars
1
Best Overall Shampoo Bar
Ethique Pinkalicious Shampoo Bar for Normal Hair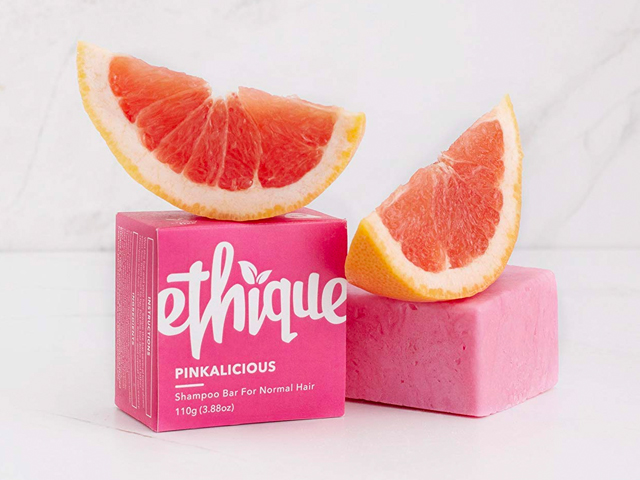 Ditching the bottled shampoo? Congrats! We nominate this bright pink pick for your next weekend getaway. Originally launched as a limited-edition product, the soap-free Pinkalicious shampoo bar was such a smash hit that the eco-friendly brand added it to their permanent lineup. Scented with pink grapefruit and vanilla oils, the cocoa butter-based bar creates just as foamy of a lather as traditional liquid shampoo, so doesn't skimp on that cleansing, sudsy sensation. The brand also makes compostable bamboo storage containers in cute hues like teal and lavender, which prevent your bar from getting gloopy between showers.
$16 at Amazon
2
Best Shampoo Bar for Curly Hair
LUSH Brazilliant
Traveling somewhere with lots of rain and humidity in the forecast? LUSH's cult-favorite Brazilliant bar may be the difference between sexy, manageable beach waves and a frizzy jumble. Packed with non-toxic ingredients (some natural), including andiroba oil, vitamin C, and whole organic oranges, this solid shampoo lathers well and keeps all types of curls—from loose waves to tight ringlets—moisturized, smooth, and in-tact. Plus, the juicy citrus scent is perfect for morning showers.
$11.95 at LUSH
3
Best Sulfate-Free Shampoo Bar
Chagrin Valley Neem & Tea Tree Shampoo Bar
Hotel shampoo is convenient in a pinch, but it can also be a little dicey. The bottles rarely list every ingredient, and the formulas—even at luxury hotels—almost always include harsh chemicals (like parabens and sulfates) that leave hair dry and brittle. Leave the plastic bottles and hair damage behind by bringing your own brick of Chagrin Valley's 100 percent natural, hand-cut solid shampoo. The ingredients check every single box that green beauty lovers look for: non-toxic, non-GMO, cruelty-free, sustainable, and preservative- and sulfate-free. And more ingredients are organic—like coconut and jojoba oils and walnut and comfrey leaves—than not.
$22 (for 2) at Amazon
4
Most Hydrating Shampoo Bar
Daughter of the Land Morning Glory Bar
This handmade-in-Seattle soap smell so good, it might just activate your salivary glands while you're busy lathering up. Each bar is packed with super-moisturizing cocoa butter, goat milk, and honey, which dry strands eat up. Hair is left feeling soft, fresh, and not a bit stripped of its natural moisture.
$19 at Uncommon Goods
5
Best Shampoo Bar for Dandruff
The Yellow Bird Peppermint Shampoo Bar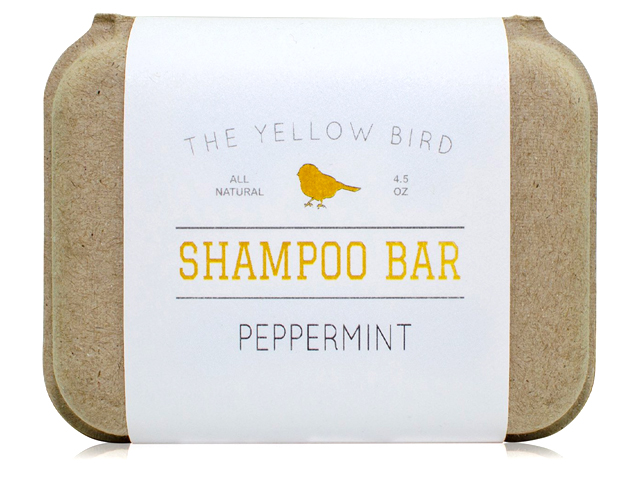 Dandruff is a bummer, but the good news is that there are many, many ways to keep it under control. This peppermint-scented shampoo bar by The Yellow Bird is one of the most natural and earth-friendly solutions we've tried. Economical for your wallet and your dopp kit, this handmade multi-tasking cleanser is designed for the scalp and body, gently removing the day's grime without drying out hair or skin. The vegan, silicone-free slab is made with eight natural oils (including organic sunflower and olive), kaolin clay, sea salt, and menthol crystals, and packaged in a recyclable box.
$10 at Amazon
6
Best Fancy Shampoo Bar
Christophe Robin Hydrating Shampoo Bar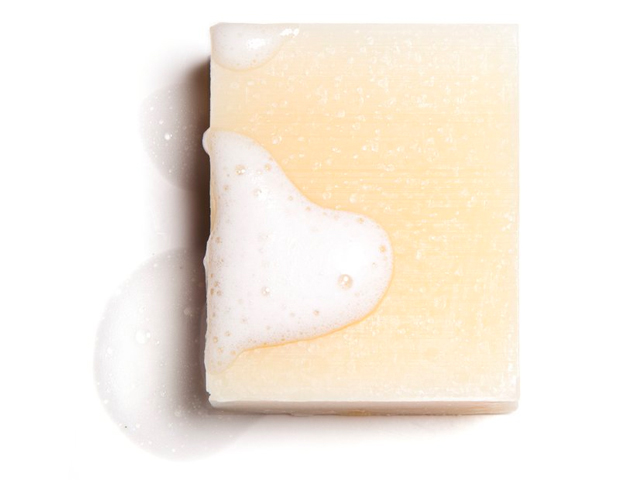 If you want to use less waste, but be fancy about it, this vegan, aloe vera-based bar from a legendary French hairstylist may just be the way to go. The earthy citrusy scent is grounding, and olive fruit, coconut, linseed, and castor oils lead the way in terms of moisture.
$22 at Goop
7
Best Conditioning Bar
Ethique Eco-Friendly Conditioner Bar for Oily/Normal Hair
Every shampoo bar on this list stars hydrating oils on its ingredient list, but those with especially dry or unruly hair will want to follow up with conditioner (especially when visiting a destination with hard-on-hair hard water). Cue Ethique's eco-friendly Wonder bar. Similar to the brand's beloved Pinkalicious bar and most forms of solid shampoo, this conditioning bar saves big on plastic packaging (the brand purports it is the equivalent to five plastic bottles). 
$18 at Amazon
8
Best Shampoo Bar Travel Case
LUSH Tins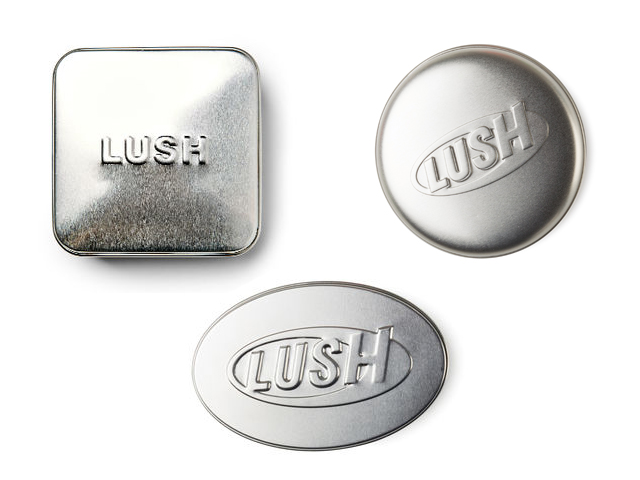 Shampoo bars fall high on our "travels well" list. Add in a mess-free container, like LUSH's handy tins, and shampoo bars' place on our game-changing travel toiletries list is all but secure. Available in square, round, and oval shapes, these reusable aluminum cases keep soapy bars dry and reusable. Breezing through security with a chic shampoo bar conveniently stashed in a TSA-approved little tin? A much cuter look than pulling out a bottle of Pantene wrapped in a double-knotted plastic bag.
$3.95 at LUSH
Related Stories
All products have been hand-picked by our writers and editors. Items purchased through links may earn us a commission.