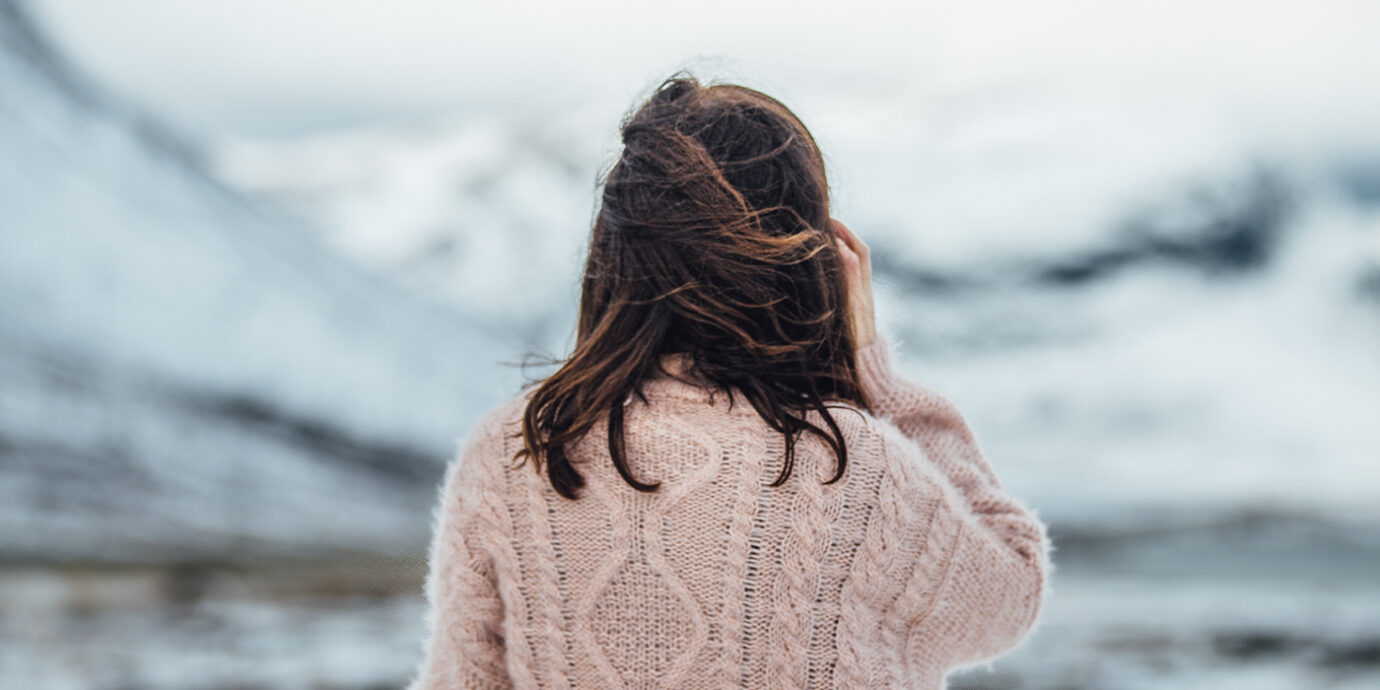 Shop
11 of the Best Sweaters and Sweatshirts You Can Buy on Amazon
Whether you detest winter with every fiber of your being, or you bide your time waiting for temperatures to drop below 60, there's no denying the simple pleasure of a cozy sweater. Every season presents a new crop of 'it' styles, and this year we're head over heels for boxy mock necks, chunky knit pullovers, and on-trend leopard-print cardigans, among others. While it's easy to get carried away and order an entire closetful of knits in one fell swoop, here's one thing that'll sweeten the deal: *most* of our picks will run you less than $40. Add that to the fact that each and every sweater ships free on Amazon, and you can use your extra savings to...oh, we don't know...buy another sweater, perhaps?
1
Best Oversized Knit Sweater

Exaggerated bell sleeves and a chunky waffle knit make this oversized sweater one of our go-to picks for cold weather. The slouchy turtleneck has volume down pat, so pair it with sleek skinny jeans and clogs (we love Swedish Hasbeens) for an elevated ensemble. The sweater is available in a handful of neutrals like beige, brown, black, and grey, so if you find yourself reaching for it every day, you can pick up a second color for good measure.
Shop Now
2
Best Long Sweatshirt

Looking for a relaxed sweatshirt that can comfortably handle everyday errands as well as plane, train, and car commutes? The Nanava Oversized Sweatshirt is just what you need for sunrise yoga classes and red eye flights alike. The midweight, tunic-length top comes in various shades and cuts (like—100!) from V-neck dark plum to crew-neck army green. And with two pockets, you can keep your essentials—hotel key, cash, IDs, and AirPods—close at hand.
Shop Now
3
Best Warm Sweatshirt

We're pretty sure there's no cozier combination than faux shearling fleece and a slouchy fit. This relaxed sweatshirt is just the answer to effortless outfits; throw it on with leggings and sneakers on your morning coffee run or couple it with distressed mom jeans and hoop earrings for brunch and window shopping when you hit the road.
Shop Now
4
Best Mock Neck Sweater

Like the look of turtlenecks but find them a little too constricting? Try Woolen Bloom's Mock Neck Sweater on for size. The slouchy pullover features ribbed detailing around the neck, wrists, and bottom, but that's not where the design considerations stop. If Queer Eye's Tan France has taught us anything, it's that the sweater's slightly cropped length is ideal for French-tucking into your choice of bottoms be it skinny jeans, wide-leg trousers, or fitted mini skirt.
Shop Now
RELATED: How to Shop for Your Next Trip Using Amazon Prime Wardrobe
5
Best Southwestern Cardigan

Western-inspired booties are all over the place this season, and what better way to style them than with a cardigan that could moonlight as a Pendleton blanket? Sidefeel's open-front cardigan features two pockets, a long and relaxed fit, and ultra-soft fabric. Pair it with a solid T-shirt and black jeans, and you can't go wrong.
Shop Now
6
Best Chunky Knit Sweater

This cable knit sweater is essentially a throw blanket with sleeves, and that's precisely what we look for in our winter and travel wear. The pullover wraps all of our favorite design elements into one silhouette with an exceptionally chunky knit, a fold-over turtleneck, drop shoulders, and balloon sleeves. Matched with distressed denim and booties or a miniskirt and thigh-high boots, it's sure to make a statement.
Shop Now
RELATED: The Best Winter Coats on Amazon
7
Best Cardigan

Master the art of throw-and-go styling with this versatile, travel-friendly sweater. Ribbed hems, balloon sleeves, and chunky cable knit detailing add a bit of flare, while a slouchy silhouette easily layers over tanks, tees, and dresses. The olive green hue gives us major winter vibes, but you can't go wrong with mauve, mustard, or beige, either.
Shop Now
8
Best Sweater to Wear with Leggings

Free People's Colorblock sweater has everything going for it: an exaggerated turtleneck, on-trend colorblocking, and a tunic-y shape that's chic, not sloppy. The slouchy sweater is just begging to be paired with your go-to leggings or skinny jeans. The long cut will easily cover your butt, too, so you don't have to worry about inadvertently showing off your undergarments, because—that's a widespread fear, right?
Shop Now
RELATED: 27 of the Best Brands Available on Amazon
9
Best Turtleneck Sweater

We're just going to throw this out there now: We're turtleneck people through and through. If you're still warming up to the idea or are scared of looking like Steve Jobs, fear not, for this casual turtleneck is far from tech mogul thanks to its drop shoulders, chunky knit, and oversized silhouette. The pullover is available in 27 (yes, 27) different colors, too, so you can even step away from black if you like.
Shop Now
10
Best Leopard Cardigan

We're not shy about our love for leopard print (check out our favorite skirts, hair clips, and more), so please let us indulge a little further with this adorable long cardigan. The open-front sweater is loose fitting and works over jeans, leggings, long silk skirts—you name it. If you're really not afraid of trends, the best thing you can do is top it off with a black, flat-brim felt hat like this buckled topper from Free People.
Shop Now
11
Best Sweater Dress

Besides your actual pajamas, is there anything more comfy than a sweater dress? If you're afraid of looking like a sack of potatoes, though, you may have steered clear of them in the past. While we wouldn't blame you, we're confident Acelitt's flattering tie-waist dress is just the thing to land them back in your favor. Have a day of sightseeing ahead of you? Pair it with platform sneakers or flat booties. Then, come nighttime, swap your footwear for a sexy pair of suede thigh-high boots and you'll be ready for fancy dinner reservations.
Shop Now
More Coziness on Amazon
At first glance, this cable knit beanie looks like any other on the market, but what sets it apart is a detachable pom-pom. Whether you're after a more subtle look or just want to throw your beanie in the wash, it's a feature that comes in handy more often than you'd think.
We're all about infinity scarves—not only are they easy to style, but with no ends to keep track of, all you have to do is throw them on and go. This thick, ribbed scarf from Dimore is available in eight shades from beige to pink cream.
High-quality winter boots are always worth the splurge (just ask your toasty toes). Sorrel's Winter Fancy Lace II Boot is crafted from waterproof leather, suede, and rubber, so they're fit for everyday activities (read: commuting in NYC) to snowy outdoor adventures.
Related Stories
All products have been hand-picked by our writers and editors. Items purchased through links may earn us a commission.