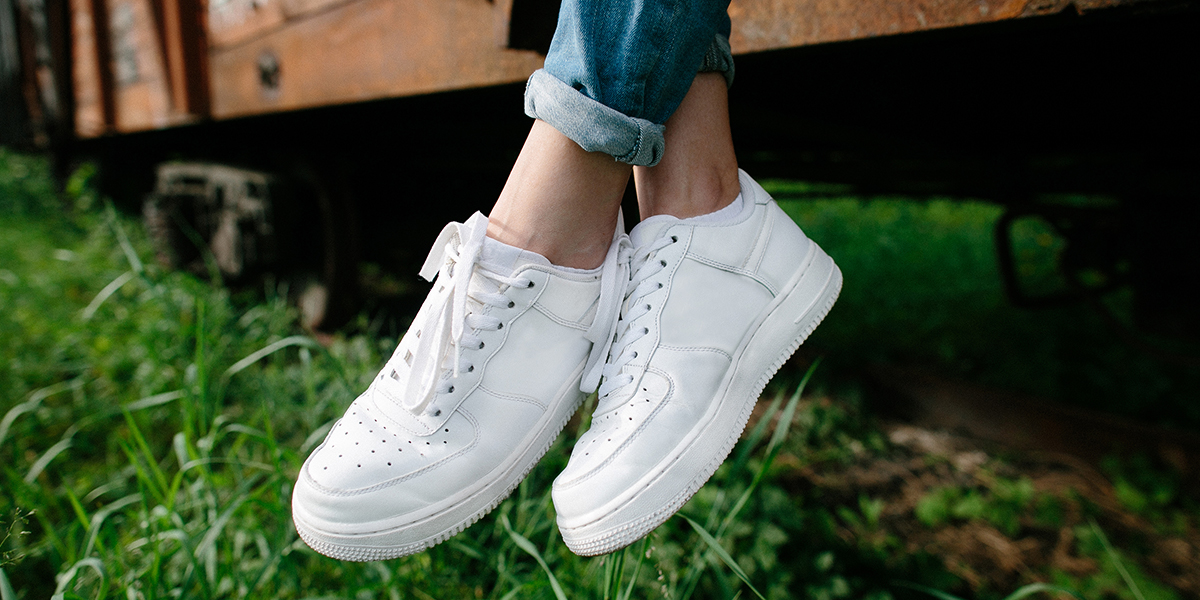 Shop
The Best White Sneakers for Summer (and Cute Outfit Ideas for How to Wear Them)
Flip-flops, flats, and espadrilles may seem like the obvious choices for summer footwear, but a great go-to pair (or two!) of white sneakers are key contributors to your May-through-September shoe wardrobe. Like a blank canvas for your outfit inspiration, a classic pair of all-white Keds or Jordans can be be dressed way up for a formal wedding, or way down for a lazy day running errands. Read on for the best What to Pack-approved white sneakers for summer (including top picks for every budget and best running shoes), as well as great white-sneaker outfit ideas for men and women, and tips on how to keep your sneakers as pristinely white as the day they came out of the box.
THE BEST WHITE SNEAKERS FOR WOMEN
THE BEST WHITE SNEAKERS FOR MEN
FOOLPROOF WHITE SNEAKER OUTFIT IDEAS
CARE INSTRUCTIONS FOR YOUR WHITE SNEAKERS

Tip #1
Just like waterproofing a new pair of winter boots, you can dirt- and scuff-proof your new white sneakers. Use a specialty protectant spray, like Sneaker Lab's Sneaker Protector, and they'll look fresh out of the box all summer long.
Tip #2
Should you collect any stubborn stains over the summer, use Mr. Clean Magic Eraser cleansing pads as a spot treatment on canvas, leather, and synthetic white sneakers.
Tip #3
For a quick and thorough cleaning, canvas sneakers can be thrown in the washer using a mesh laundry bag. For all-white leather shoes, consider storing them in shoe garment bags to keep them in perfect shape while they're waiting to be worn.
Related Stories