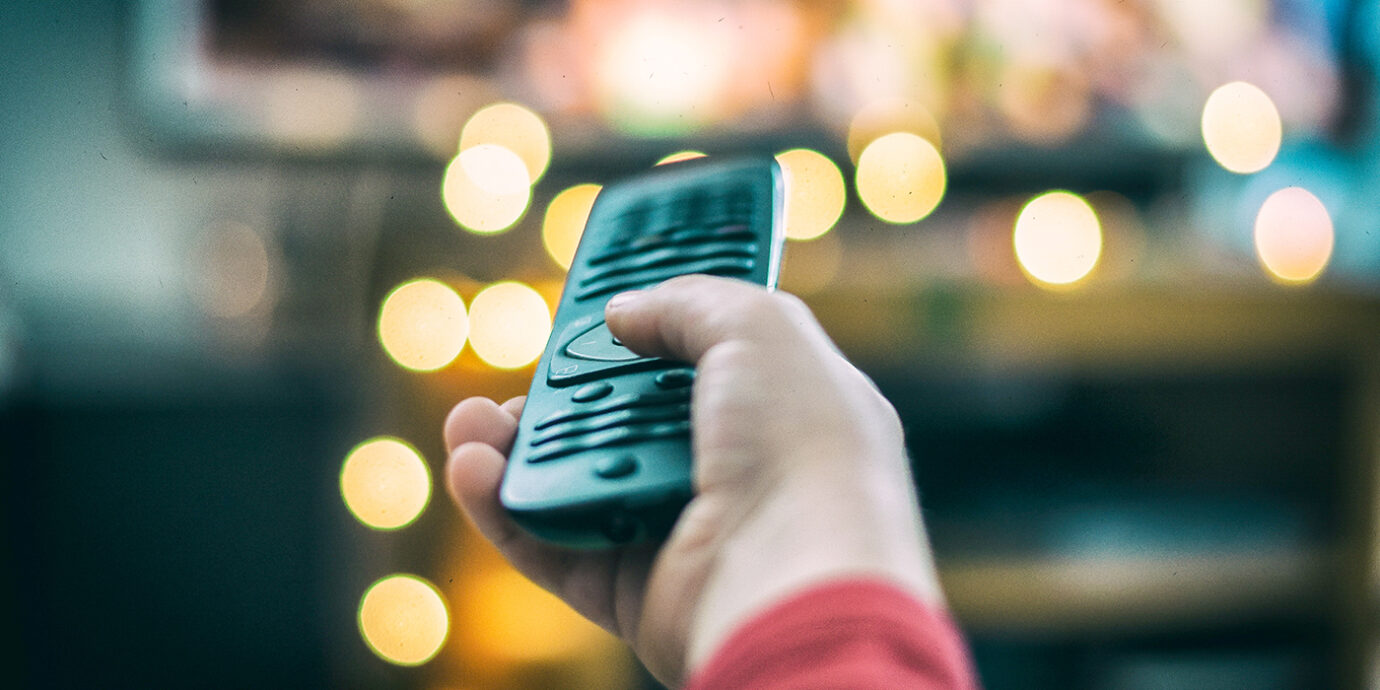 Media
The 13 Best Hulu Movies to Watch Right Now
When it comes to streaming platforms, Netflix gets all the love. But we're partial to Hulu since it has a lower monthly rate and a free trial month—and their selection is similarly vast. It's estimated that the platform has over 2,500 rotating films. That's around 5,000 hours of entertainment, covering everything from comedy to horror to rom coms to Hulu's original series. Not sure where to start? We rounded up the best 13 movies on Hulu right now.
*Note that Hulu updates their movie offerings. This list was accurate when published. You can subscribe to Hulu here.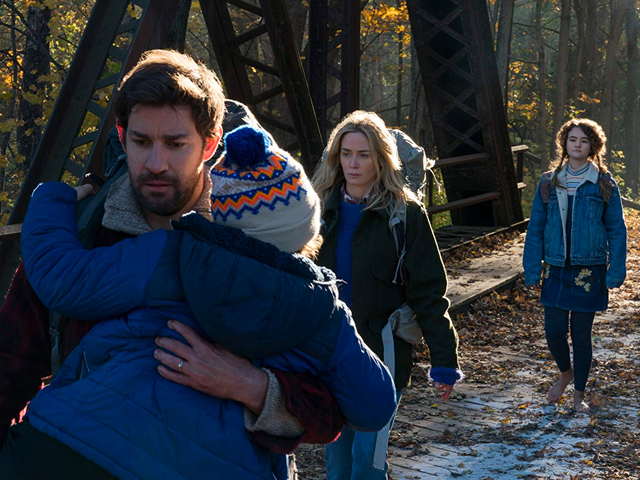 Real life husband-and-wife team John Krasinski and Emily Blunt play a married couple who must live in complete silence to avoid mysterious creatures that hunt by sound. We won't give anything else away about this spooky thriller except to say that the film was so jarring, it drew the attention of Stephen King, who praised it for using silence to amp up the tension. Prepare for your nerves to be shattered.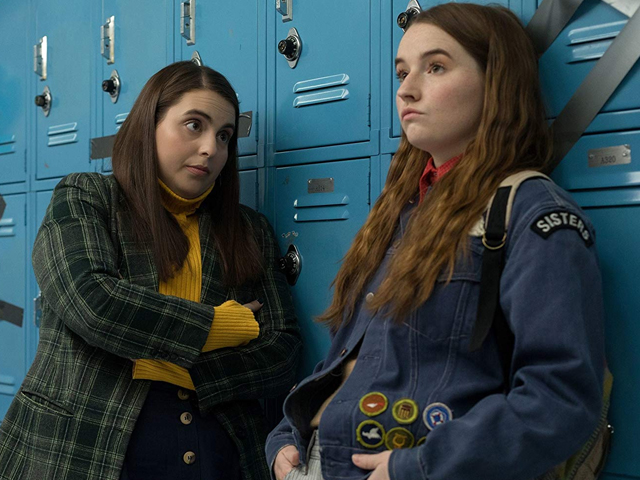 Jumpsuits, fanny packs, Korean face masks, Cher-inspired lewks. Brainy BFFs Molly (Beanie Feldstein) and Amy (Kaitlyn Dever) are in on the trends, but aren't exactly in with the cool kids at school. Book Smart follows their quest to find *the* party of the year—the final blowout before graduation. To locate it, this whip-smart twosome put their savvy to the test and endure every obstacle—including a cringy Uber ride with their principal that will make you scream out loud.
Trigger warning: Precious is a harrowing film. It follows the journey of an illiterate Harlem teenager who is physically and sexually abused by her parents. There's a glimmer of life-changing hope when she's invited to enroll in an alternative school. Though the subject matter is difficult to watch, the acting is incredible. You might remember that comedian Mo'Nique won an Oscar nomination for her portrayal as a monster mother, and both Mariah Carey and Lenny Kravitz make an appearance in supporting roles.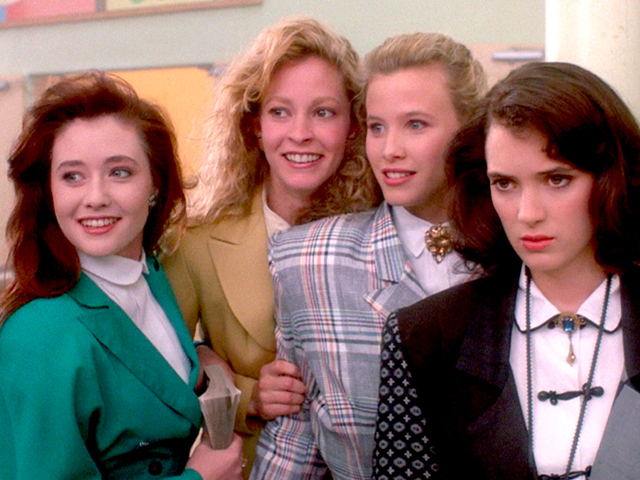 Heathers was the first movie of its kind to apply dark humor and a Lord of the Flies mentality to high school cliques. Winona Ryder plays a student on the lowest rung of her mean girl group, until Christian Slater offers an alternative—revenge. It's also chockfull of late '80s fashion, shoulder pads, and scrunchies, and much like these looks, Heathers is enjoying a revival thanks to being on the theater circuit.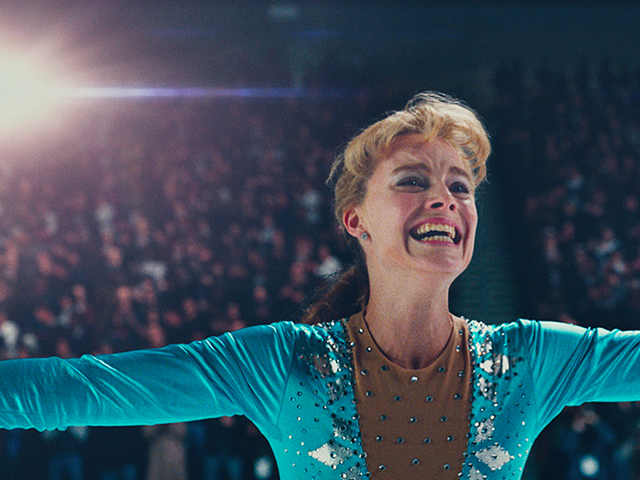 Yes, we love Margot Robbie as Tonya Harding. But Allison Janney portraying Tonya's poisonous mother in a fur coat with a pet bird perched on top is the real reason to tune into this retelling of one of the most famous sports scandals of all time. Janney rightly took home the Oscar for this one—and she even remembered to thank the bird in her speech.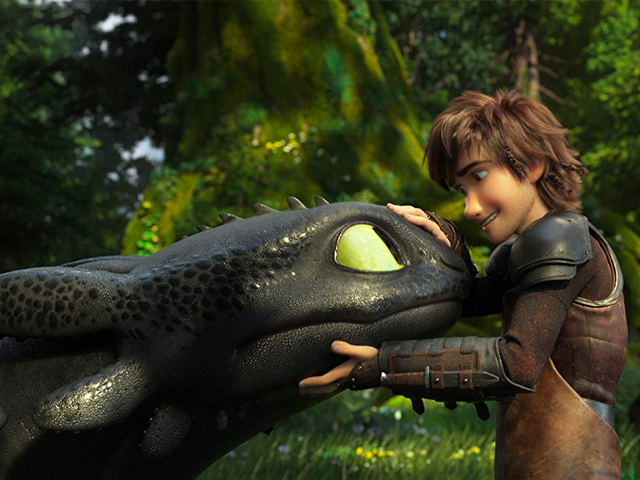 Admit it, you cried your way through How to Train Your Dragon, the big-hearted movie about a young boy named Hiccup who overcomes his fear of monstrous dragons only to learn they're just overgrown house pets that need a little love. Catch up with the series with the latest in the trilogy and keep the tissues handy.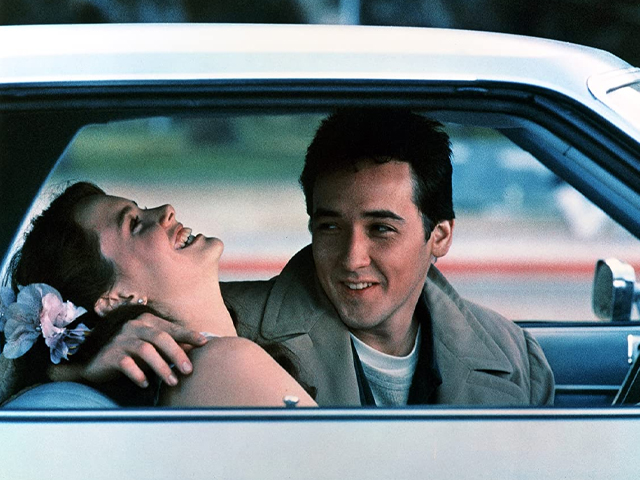 Hello, late '80s teen romantic comedy-drama! This eternally entertaining flick is Cameron Crowe's directorial debut, and he pairs up a charming underachiever with a beautiful valedictorian to fall in love the summer before she heads off to college. Most memorable moment? John Cusack holding a boombox outside his girlfriend's window. It's funny, it's heartfelt, it's a cult classic.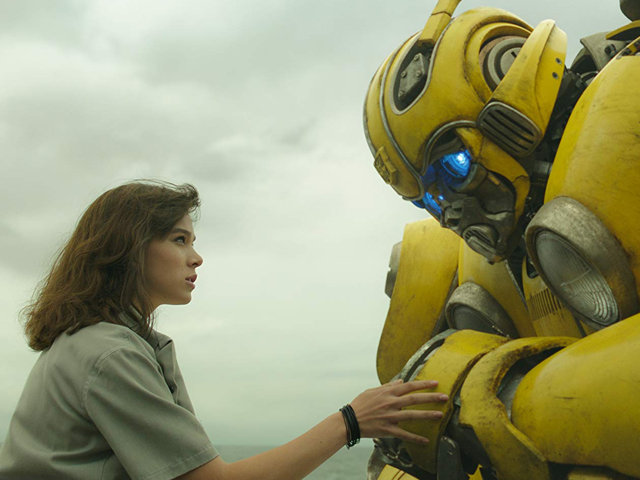 If you love your movies with giant rock-'em-sock-'em robots, then this is the one for you. This prequel (or reboot, depending on which fan you consult) delivers on all the big Transformer action, and it's the only movie in the franchise that received positive reviews, with a whopping 92% of critics deeming it "fresh" on Rotten Tomatoes. A big part of that is the acting talent here, centered on Oscar-nominee Hailee Steinfeld and supported by John Cena. And the '80s setting gives it a dose of Stranger Things nostalgia.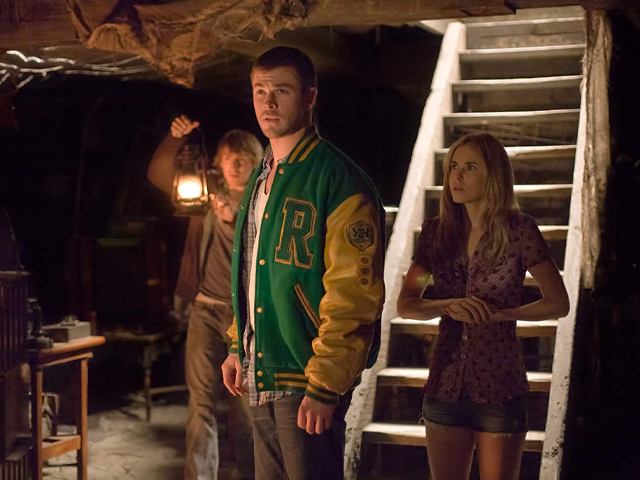 Brutally satirical and outrageously campy, Cabin in the Woods takes the spooky-woods trope and turns it on its head. The meta-horror follows five college kids (all scary-movies prototypes: the jock, the blonde…) as they attempt a little off-the-grid getaway that starts off weird and quickly descends into full-blown nightmare status. Don't expect to finish this cult favorite without a few frayed nerves.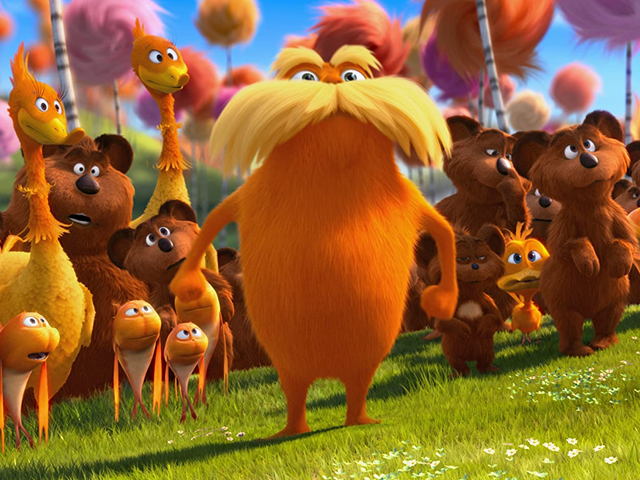 Dr. Seuss' anti-logging, pro-nature message is more important than ever. Expanding on the original story, this movie features a 12-year-old boy named Ted who hopes to earn the affections of Audrey, a fellow tween who dreams of seeing a real, live tree. Ted's adventure to fulfill Audrey's wish leads him to the Lorax, Seuss' iconic critter who "speaks for the trees."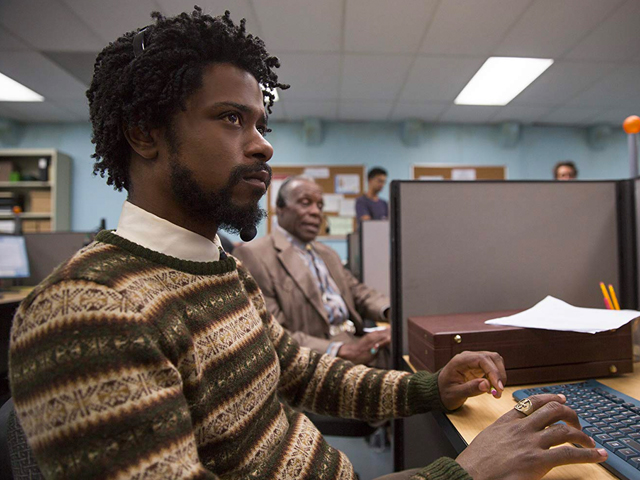 Name another movie about labor struggles and code-switching that also manages to be funny. Sorry to Bother You pulls off this hat trick with its dark and twisty story full of surreal plot points that wouldn't be out of place in a Black Mirror episode. Personally, we'd watch it again just to see Tessa Thompson's statement earrings dominate every scene.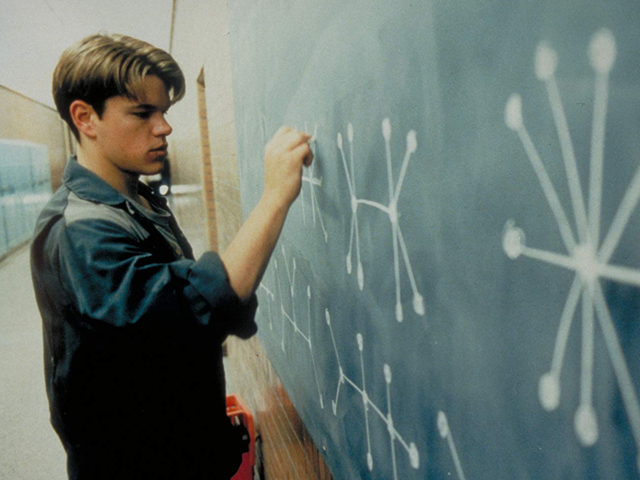 This is the movie that launched Ben Affleck and Matt Damon straight into Hollywood's stratosphere. The drama follows a genius MIT janitor, played by Damon, who reluctantly undergoes therapy. It was nominated for nine Academy Awards, took home two, and coined the ultimate comeback line, "How you like them apples?"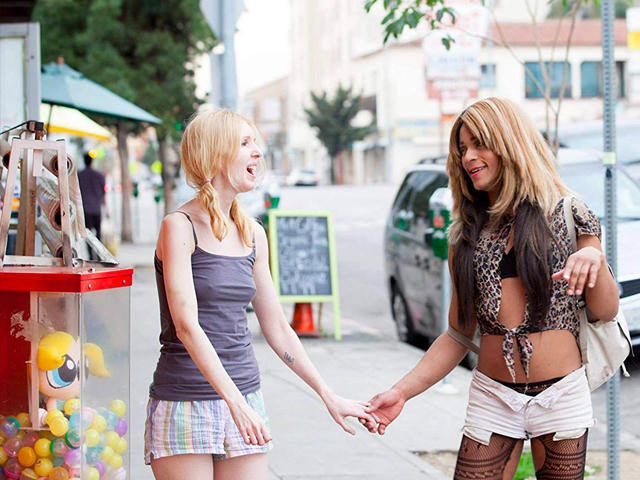 Tangerine got loads of attention for being shot entirely on an iPhone. But this movie is far from a filmmaking gimmick; its story—following a trans woman who discovers her pimp boyfriend betrayed her—is dark, funny, and unforgettable. And it cleaned up in the festival circuit where it won various awards. Watch it on your iPhone if you want to be meta.
And Three Hulu Original Series We Can't Stop Watching
If your attention span can't handle a full-length movie, what about a 30-minute show? Pen15, Shrill, and High Fidelity are all worthy of a binge-watch, and these critically acclaimed series hooked us from episode one.
Related Stories
All products have been hand-picked by our writers and editors. Items purchased through links may earn us a commission.