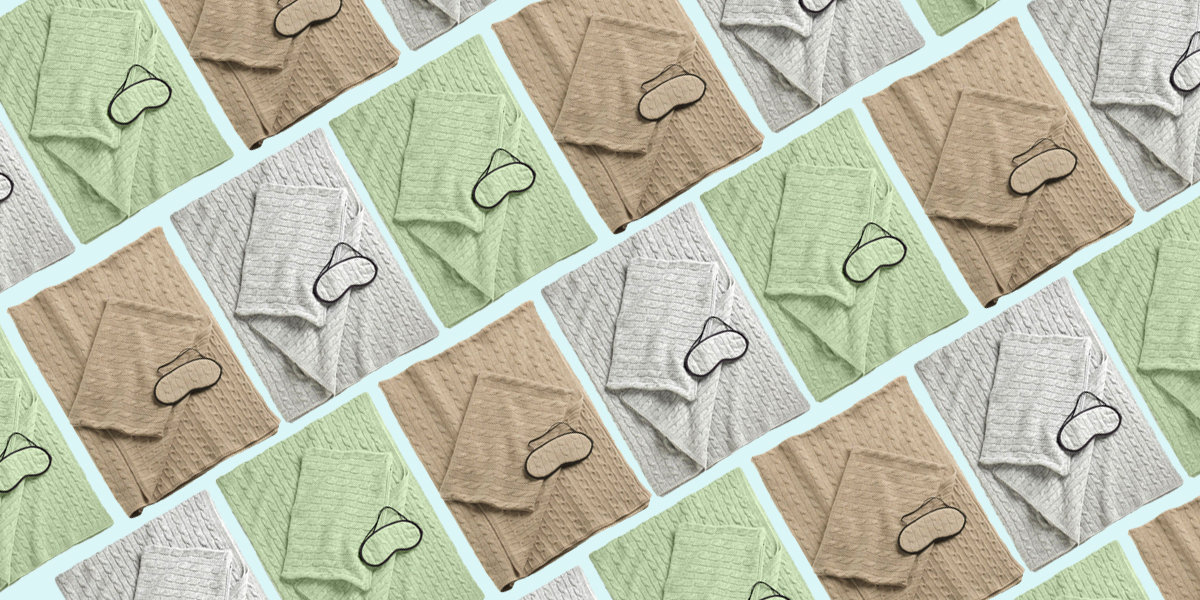 Shop
The Best Travel Blankets, From Luxe Cashmere to Budget-Friendly Bamboo
When you're f-f-freezing on a flight, it's all too easy to convince yourself that paying for a blanket rental (and a flimsy blanket, at that) is perfectly reasonable. As more and more airlines are charging for extra amenities, why not invest in your own packable throw to take on the road? Whether you're headed to the mountains, beach, or other side of the world, a personal travel blanket will keep you warm and comfy along the way. Below are the packable blankets we deem most worthy of our precious travel bag real estate.
1
Soft Jersey Coverlet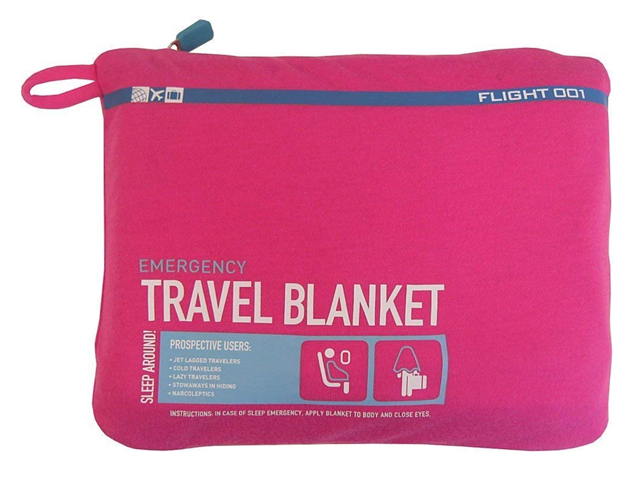 This jersey coverlet is more like a thick, squared-shaped sheet than a big, fluffy blanket—perfect for people who want to feel cozy without any extra bulk in their already cramped airplane seat. In fact, this machine-washable style folds into its own storage case to double as an in-flight pillow, and only adds 11 ounces of weight to your travel haul. For everyday life, it's small enough to sneak into an overly air-conditioned movie theater or discreetly wear under your work desk at your meat locker of an office.
$30 at Amazon
2
Eco Pick: 100% Bamboo Travel Blanket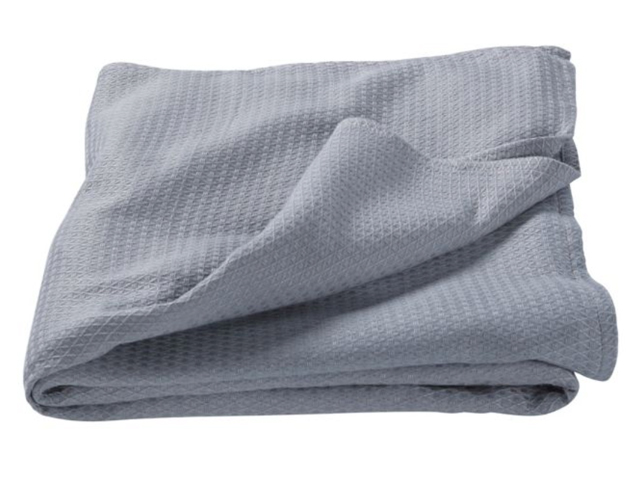 From Louis N. Clark's environmentally friendly BeWell line comes this textured travel blanket, made from 100 percent bamboo fiber, which leaves less of an impact on the environment than traditionally harvested fabrics. The style folds into its own pocket and has a loop for attaching to your travel bag.
$22.99 at Bed Bath & Beyond
3
Soft and Cozy Blanket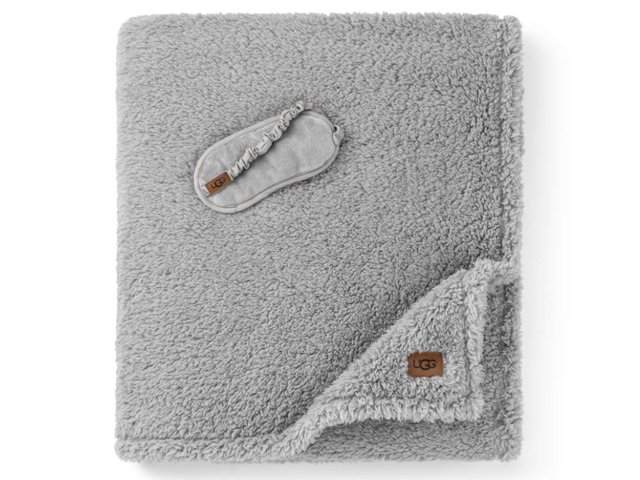 If you find yourself with the dreaded overnight layover, this unbelievably soft blanket and eye mask will get you through. Putting both to use feels like wrapping yourself in a fluffy cumulus cloud—heaven whether you're soaring through actual clouds in a frigid pressurized cabin or enduring the layover from hell on the ground. When their services aren't necessary, the blanket and mask zip into a carrying case the size of a sheet of paper.
$79 at Nordstrom
4
Outdoor Wonder: Waxed-Canvas Blanket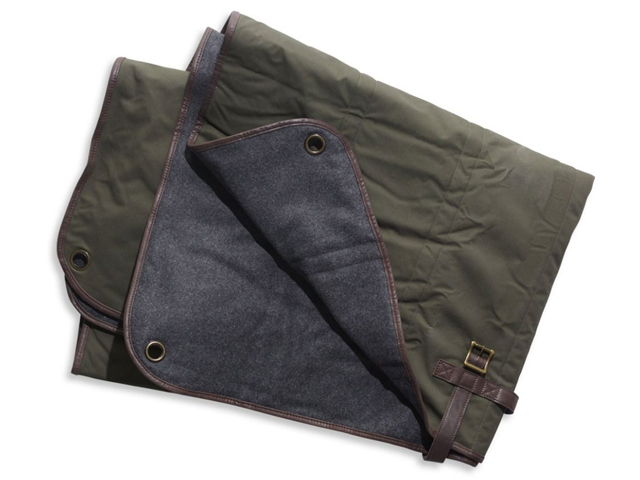 If your day involves trekking through the open elements—or parking yourself in a field for a music festival, picnicking for movie night in the park, or cheering on a soccer game in the sidelines— bring an insulated blanket that can withstand all manners of dirt and mud. The underside of this dependable one from L.L.Bean is covered in British waxed canvas to prevent moisture from oozing through to the wool-blend surface, and leather bindings and brass buckles keep the blanket tidily rolled up when not in use.
$199.95 at L.L.Bean
5
Sand Repellent Beach Blanket
If tropical destinations and summer days spent in the sand are your favorite kinds of trips, the Lagu blanket from the Grommet is your new beach bag MVP. Made with a signature polyester blend that actively keeps sand at bay, this lightweight and foldable blanket allows you to enjoy your beach nap sand-free, and to pack up at the end of the day without taking a thousand little sand stowaways with you. And any blanket that helps conserve beaches by keeping sand where it belongs is a worthwhile travel buy in our book.
$36 at The Grommet
6
Warm and Waterproof Blanket
For an all-purpose blanket to store in your trunk or hall closet, we love L.L.Bean's waterproof fleece throw in classic, outdoorsy red and black plaid. Its soft fabric is backed in polyurethane coating, which keeps the fleece top dry and cozy, even when the blanket is strewn over dewy grass or muddy ground. Laid out, it's large enough for four adults, and it comes with its own stuff sack for easy storage.
$69.95 at L.L.Bean
7
Splurge-Worthy: Cashmere Travel Blanket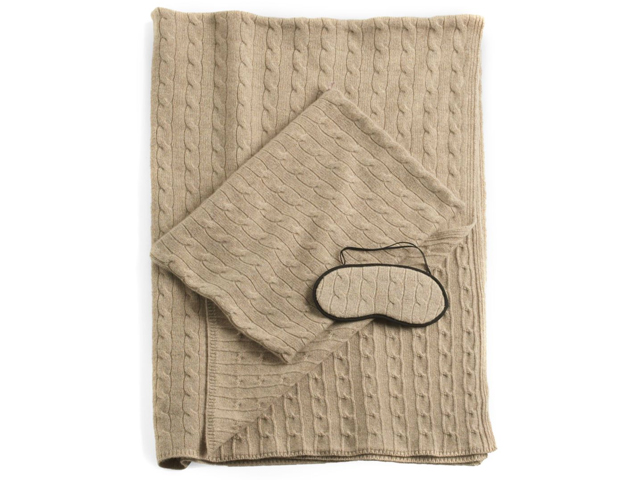 Sofia Cashmere's luxury blanket and sleep mask set is the stuff of dreams. Made from 100 percent pure cashmere, this cable-knit throw comes with a carry envelope that doubles as pillowcase for airplane pillows, allowing you to sleep on silky-soft fabric from head to toe. Its quality weaving keeps travelers extra-warm on flights, and stays looking like new even after use on many trips. This set is the ideal option for frequent fliers, or anyone needing a little extra comfort during in-flight turbulence.
$395 at Saks Fifth Avenue
8
Wearable Onesie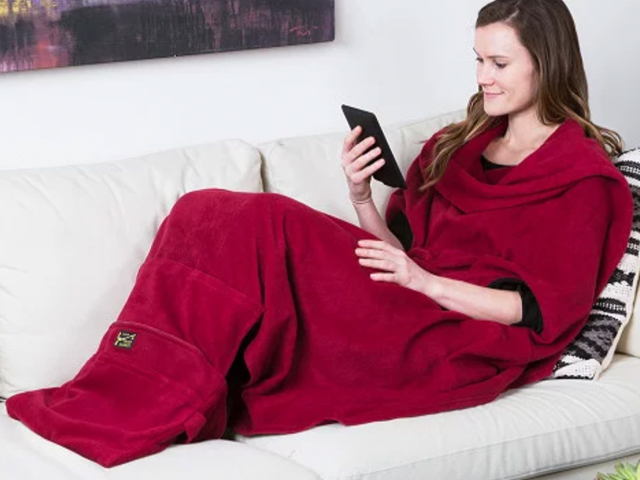 If you want a travel blanket that's one-part full-body cocoon, one-part conversation starter, try the Grommet's take on the Snuggie. It comes with a detachable foot warmer, large velcro pocket, and a hoodie for extra warmth and privacy. Its fleece material is specifically designed not to pill and the whole thing folds into a thick cushy pillow.
$49.95 at The Grommet
Related Stories
All products have been hand-picked by our writers and editors. Items purchased through links may earn us a commission.