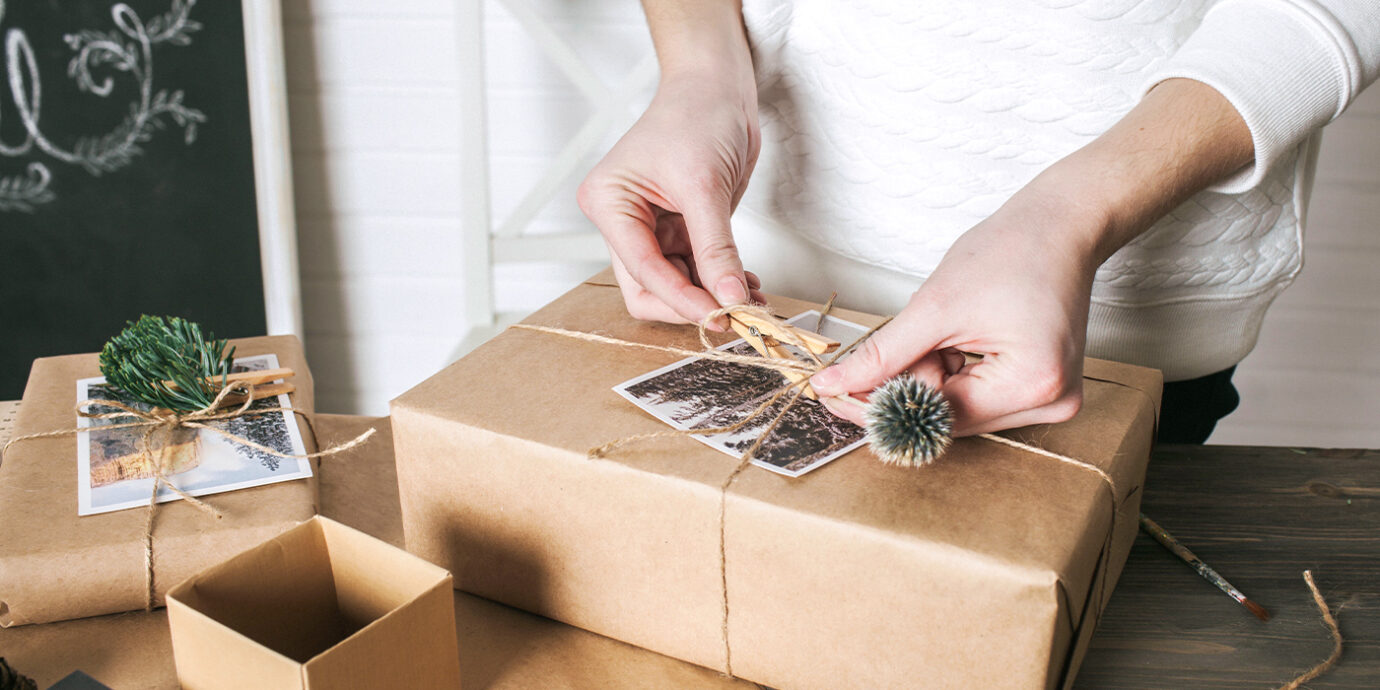 Shop
The Best Travel Gifts on Nordstrom Under $50
Is there anything better than a one-stop shop? When it comes to holiday gifting, time is often of the essence—and that's where Nordstrom comes in. From the coworker you drew in the gift exchange to the mom who insists she really doesn't need anything (again), you'll find something for everyone on your list at Nordstrom. Even better, they have a great selection of gifts priced at under $50, which means you can treat your best friend, your roommate, and the kids in your life without breaking a holiday sweat—or the bank. We've rounded up some of the best travel-related items under $50 on Nordstrom that you'll want to get your hands on this holiday season.
The Best Nordstrom Gifts Under $50 for Husbands/Boyfriends/Partners
These three gifts are perfect for the guy who wants to get through the airport as quickly—and as painlessly—as possible. We love Jack Black products, and this set of minis in TSA-approved containers is a smart way to maintain a skincare routine on the go. An AirPod case in luxe brown leather helps prevent headphones from disappearing inside a carry-on. A handy luggage scale tells your significant other that you love them way too much to let them pay excess baggage fees.
The Best Nordstrom Gifts Under $50 for Wives/Girlfriends/Partners
For the woman on the go, we're all about fun, romantic, and luxurious versions of the things she won't want to leave home without. That means a laptop cover in a glamorous dark floral print, an easy-to-pack Kate Spade necklace with a delicate initial charm (seriously, there isn't an outfit or an occasion this won't go with), and a gift set of hydrating rose-scented products from hyper-trendy Herbivore. These are the kinds of gifts that will make her smile again and again.
The Best Nordstrom Gifts Under $50 for Mom
The best gift for mom is one that takes her from 'you shouldn't have!' to 'how did I ever live without this?' in a matter of minutes. This Slip silk eye mask is a luxury she'll quickly come to depend on at home and in hotels. And speaking of sleep, this cozy pink flannel nightshirt might actually inspire her to stay in bed and order room service for breakfast. For the mom who loves music, a pair of white marble wireless headphones (with Bluetooth capability) will have her feeling fancy while she jams to her favorite playlist.
The Best Nordstrom Gifts Under $50 for Dad
Dads are all about keeping it practical, and the holidays are a great time to upgrade some of his most-loved essentials. These Minnetonka slippers will keep him comfy and are totally nice enough to wear when he hits the breakfast buffet. A four-hub charger is perfect for the dad with a ton of gadgets (his iPad, his digital camera, his phone, his FitBit…you get the drill). And for the dad who wants to see every sight on vacation while keeping his stuff secure, a fanny pack that's actually—dare we say it?—kind of cool.
The Best Nordstrom Gifts Under $50 for Friends
This year, show your friends how much you care about them. It's a universally acknowledged truth that everyone needs an umbrella. We love Shedrain's fun floral prints—they'll remind your friends to smile on the cloudiest of days. A whimsical travel wallet lets your friends take off for a weekend trip with just the essentials. This pocket-sized Bluetooth speaker is the perfect accompaniment to the Friendsgiving getaway your crew deserves.
The Best Nordstrom Gifts Under $50 for Coworkers
For coworkers who travel, these Nordstrom gifts under $50 are a fun way to infuse their journeys with a little fun! A chic passport holder will have them gliding through customs feeling fancy, and an upgraded notepad from Kate Spade makes writing on-the-go to-do lists feel extra-special. Whether they prefer coffee or tea, the officemate on the receiving end of this sophisticated coffee thermos (seriously, it keeps hot drinks hot all day long) will thank you every time they refill.
The Best Nordstrom Gifts Under $50 for Roommates
Holiday travel can be super stressful, so why not help your roommates get a little relaxation in—courtesy of you, of course! This set of Voluspa travel candles will make the stuffiest hotel rooms (or childhood bedrooms) smell like a garden oasis. The curse of the dreaded middle seat is no match for this cute floral eye mask and travel pillow set. If you've got a roommate who always puts the kettle on, gift them with a luxe container of organic herbal tea. We won't judge if you make a cup for yourself from their stash.
The Best Unisex Nordstrom Gifts Under $50 
You can never go wrong with a travel adaptor, so why not gift one in a trendy muted teal this holiday season? For the person whose tastes run a little more 'upscale speakeasy' than 'airplane wine,' we love this carry-on cocktail kit that allows your recipient to play mixologist at 35,000 feet. And for the person who simply cannot travel without a stash of sugar, upgrade the standard drugstore candy and gift these fun botanical lollipops—not only will they satisfy a sweet tooth when turbulence hits, the sticks turn into flowers and herbs when you plant them.
The Best Nordstrom Gifts Under $50 for Girls
OK—how cute is this llama backpack? She'll love filling it with her stuff for school or for vacation. And speaking of vacation, make sure she's prepared for any kind of weather with this matching umbrella and rain boot set. The fun mermaid print is super on-trend right now. And for the kid who loves to write stories, draw pictures, or play a mean game of tic-tac-toe, we love this pretty set of notepads that contain enough paper to keep her imagination fueled during a long flight or car ride.
The Best Nordstrom Gifts Under $50 for Boys
In the era of Baby Shark, how could you not get the boy on your holiday gift list this cute (and toothy!) rain set? If the Star Wars franchise is more his thing, this Chewbacca hoodie turns into a stuffed Chewbacca toy when he's not wearing it—it's out of this world fun and practical at the same time. And when all else fails? Gift him with a bright and playful tackle box filled with gummies and treats that—we promise!—fits neatly inside a carry-on.
Related Stories