By Destination
The 10 Key Items to Pack for Europe
Cheap tickets and a moderate flight time from most of the U.S. make Europe a great travel destination. But going across the pond can lead to packing uncertainty—if you're hitting up several countries at once, your itinerary and weather might vary from place to place. The trick is to strive for items that are practical and pull double duty—or even triple duty—so you'll be ready for a variety of situations, but without an overstuffed suitcase. And since many European airlines are sticklers about weight, you'll spare yourself a whole lot of hassle and bag fees if you're hopping around the continent. We've rounded up 10 items that are versatile and necessary for any type of European trip, whether you're binging on Brie and baguettes in France or hitting up volcanic trails and glacial lagoons in Iceland.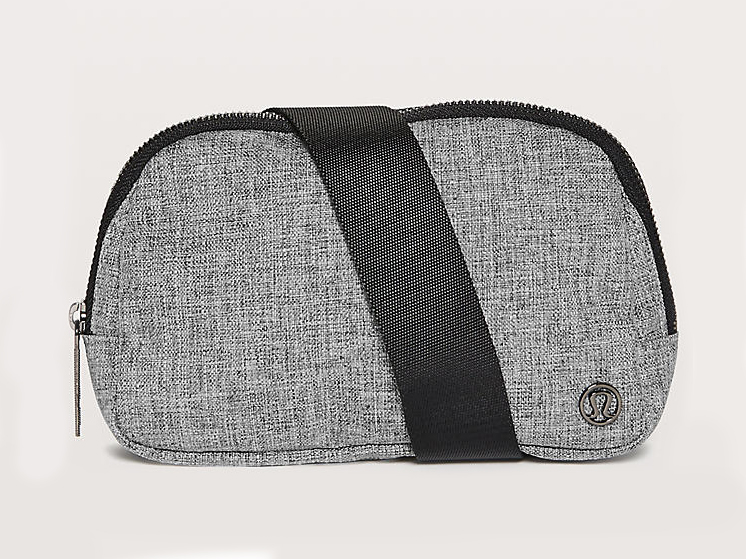 1
Belt Bag
Personally, we're thrilled that belt bags (or fanny packs) are making a comeback. Since when has something coming down the Fashion Week runways been so practical?! Stash your hotel key, wallet, and phone in this Lululemon belt bag and explore hands-free, knowing your belonging are safe and close by.
RELATED: The Best Money Belts for Travel
2
Multi-Tasking T-Shirts
We're big fans of travel items that do more than we think, which is what you'll want on a trip to Europe, where carry-on space and weight is often limited. These Athleta Speedlight tees feature moisture-wicking and UPF technology that keep you dry and safe from the sun during outdoor adventures like hiking in the Pyrenees or cycling along the Danube. But they're casual enough that you can sport them for day activities like lunches, castle tours, and museum visits, too—and no one will think you're wearing a fitness tee.
From $35.99 at Athleta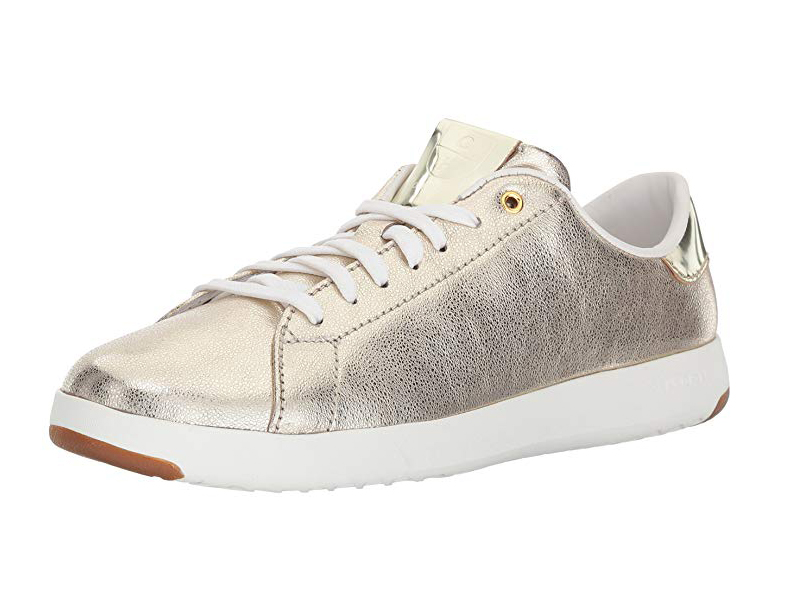 3
Cute, Comfy Sneakers
Most European cities are best explored by walking around, which is why you'll want to ward off any aches and blisters by choosing sneakers that cushion and support your feet, like these tennis shoes by Cole Haan. And in the spirit of packing light, they get extra points for being stylish, too. You can sport these kicks during day trips but also dress them up with a silky dress or blazer and skinny jeans for the evening.
From $39.62 at Amazon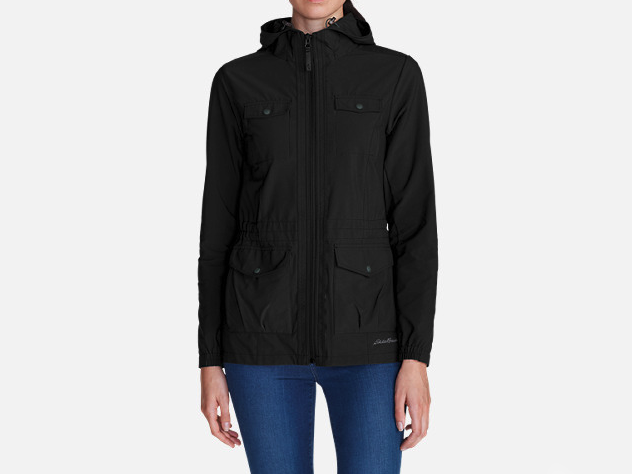 4
Lightweight Jacket
Arctic and Mediterranean locales aside, there usually isn't a ton of variability in the weather between countries during a set season. That said, evenings often can get chilly and you'll probably experience rain and wind. For this, a lightweight, durable jacket, like Eddie Bauer's Atlas 2.0, is a must. We like this one because it is water- and wind-resistant, comes with UPF 50 sun protection, and has seven pockets, including a nifty inside pouch for valuables like your wallet and passport.
$90.30 at Eddie Bauer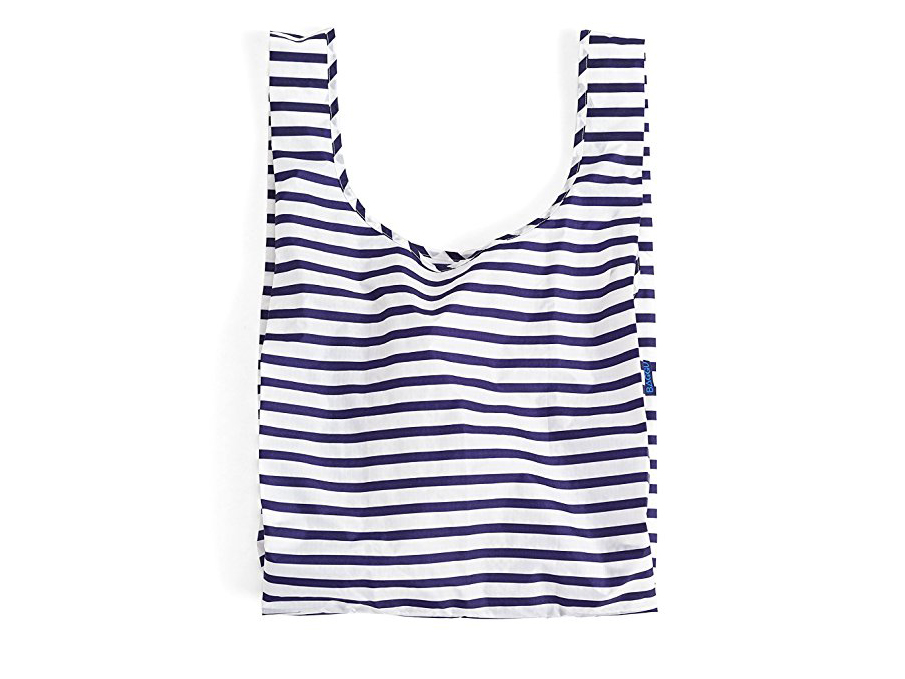 5
Reusable Shopping Bags
In most European countries, you'll have to pay extra for bags at the grocery store and pharmacy. Sure, it's usually a few cents, but save the cash for a beer or a pastry, and reduce your carbon footprint by BYOB-ing (bring your own bag). These all-purpose Baggu sacks come in a variety of fun colors and patterns, fold down to nothing for easy storage, and can tote up to 50 pounds. They're the perfect carryall for that wine and cheese haul. P.S. You can use these as an everyday tote, too.
$10 at Amazon
6
Travel-Sized Castile Soap
The travel restrictions for liquids are often tighter in European airports and you'll typically have to limit liquids to 100ml, which is about three ounces—total. For this reason, choose toiletries that can knock out several duties, like Dr. Bronner's 18-in-1 Pure Castile Soap. Its uses include body wash, shampoo, shaving gel, and laundry detergent, just to name a few!
$6.49 at Amazon
RELATED: The 8 Best Toiletry Kits to Keep You Super Organized When You Travel
7
Stainless-Steel Water Bottle
Walking into any European grocery store and you'll be taken aback by all the water options: spring, mineral, sparkling, still, carbonated, non-carbonated...there are often dozens, if not hundreds, of choices. But in most countries, you can actually drink the tap, so skip the plastic stuff and fill up your own vessel. We like the Mira Stainless Steel Vacuum Insulated Bottle, which keeps liquids cold for 24 hours and hot for 12 (perfect for that hot spiced wine when shopping Germany's Christmas markets).
From $13.95 at Amazon
8
Luggage Scale
We can't stress this enough: most European budget airlines are strict about luggage weight. And now, even some of the bigger companies like Lufthansa offer "light" fares that are cheaper—but come with limited carry-on weight allowances. Avoid frustration and fees at the airport by weighing your bags in advance with this easy-to-use Camry scale. Just hang your bag or suitcase from its handle, then pare down (or get more souvenirs!) as necessary.
$9.97 at Amazon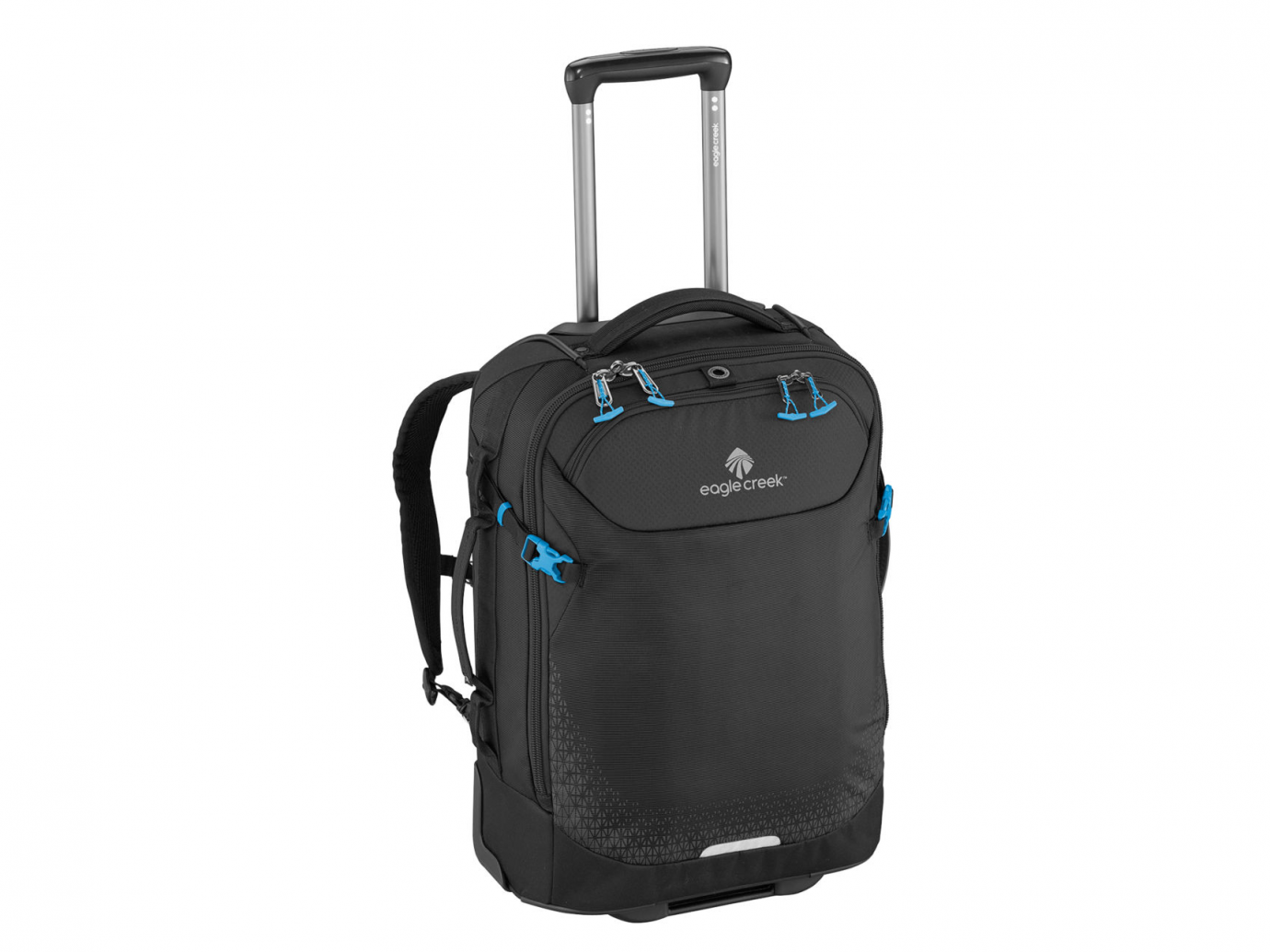 9
Convertible Carry-On
Backpack or carry-on? Pack your stuff in the Eagle Creek Expanse and you can have the best of both worlds. The retractable handle and durable wheels making rolling super convenient. But if you encounter tough terrain—like cobblestones and long flights of stairs typical to European cities—the padded, zip-away backpack straps and hip belt make going hands-free a breeze.
$179 at Eagle Creek
10
Travel Adapter
Europe operates on a different power voltage, and the electricity isn't uniform—the U.K., for example, is on another system than the rest of the continent. Choose an all-in-one adapter that's capable of catering to most of the world's countries, like this Epicka one. This model has four USB charging ports, so you can juice up multiple devices, too.
$15.99 at Amazon
Related Stories
All products have been hand-picked by our writers and editors. Items purchased through links may earn us a commission.