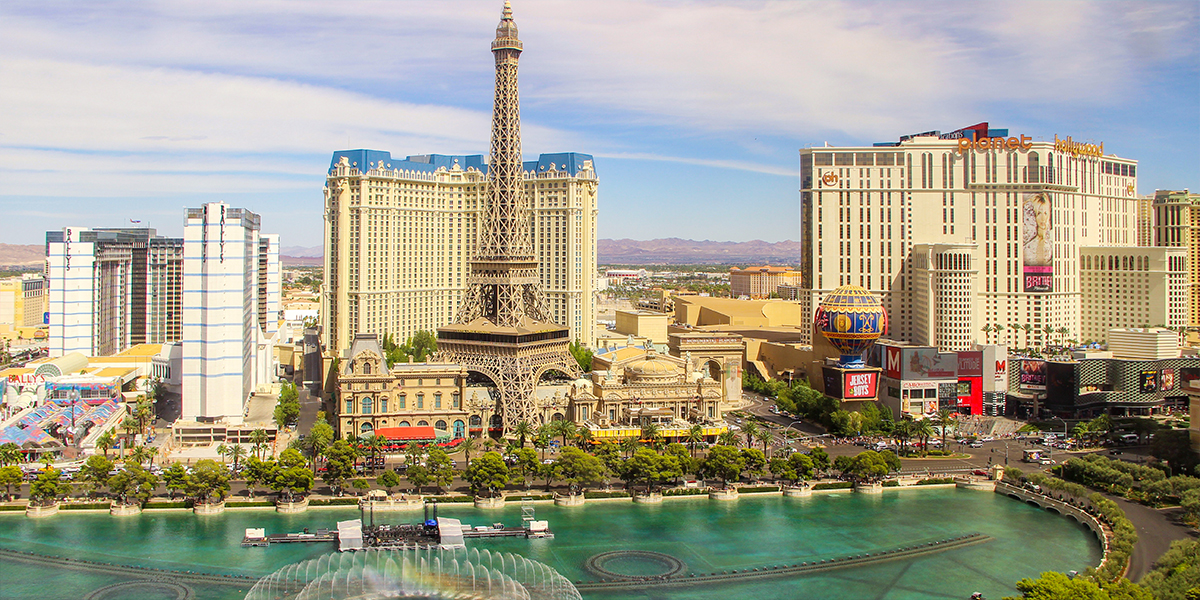 By Destination
The 10 Key Items to Pack for Las Vegas
"Practical" may not be the first thing that comes to mind when planning a Las Vegas getaway, but a little prep can help you to avoid the pitfalls of Sin City, like blisters, sunburns, and hangovers. The challenge of Las Vegas packing is that you'll need variety: comfortable daywear for sightseeing, swimwear for pool time, and evening wear for nights out. Remember, Vegas is in the desert, so it gets frosty at night, plus venues love to crank their air-conditioning. So, sure, pack that slinky dress and those four-inch heels, but don't forget layers and functional footwear, too. Be warned: some nightclubs have dress codes, so if you're bent on going somewhere specific, check out their requirements in advance.
1
Up-for-Anything Walking Sandals
Visit almost any message board about a Vegas vacation, and you'll find that comfortable footwear is the number-one, most repeated recommendation. Our vote? Born sandals. The brand is renowned for their focus on foot support and high-quality craftsmanship and materials. It's the cushioned footbed that's the real star here, meaning you'll feel good in them no matter how long you're on your feet. That said, this brand doesn't simply swap out style for comfort. These cute Niel sandals look just as appropriate on the Red Rock Canyon trail as they do by the Hard Rock's Center Bar.
$80 at Zappos
2
Hydro-Seal Adhesive Bandages
Did we mention that you want your feet to be comfortable? These Band-Aids are little all-stars for blisters and they pack perfectly into a purse or wallet. The bandages wear like a second skin, and while they're designed for your heel specifically, they can be used anywhere your foot has been rubbed wrong. Perhaps their best feature is that the adhesives are truly waterproof—perfect when you're doing a cannonball into the pool with friends.
$4 at Target
3
One-Piece Swimsuit in a Desert Print
When you want to vamp it up by the hotel pool, this one-piece by Maaji does the trick. It's party up front and party in the back, with a deep V front with strappy details, a lace-up back, ruffled off-the-shoulder sleeves, and a cheeky cut. But thanks to great coverage and two straps, it stays put, meaning you can jump into that game of ping pong or fling up a beach ball without worrying about a wardrobe malfunction. One tip from reviewers: This suit tends to run small, so size up for a perfect fit.
$77 at Shopbop
RELATED: 8 Sarongs to Bring on Your Next Vacation
4
Cozy Long-Sleeve Wrap Sweater
The scorching desert sun has its chilly counterpart: blasting air-conditioning at every venue and cold snaps at night. Save yourself from hours of goose bumps with this handy wrap. And don't let the outdoorsy Eddie Bauer brand name fool you—this cardigan has a stylish open-front and waterfall hem (which can be tied at the front, if you want to get flirty with it), making it a good option day and night. Plus, it's super soft, moisture-wicking, and made with odor-control material, which means you can wear it a few times before it needs to be washed.
$60 at Eddie Bauer
5
Little Black Jumpsuit
Enough with practicality—let's talk about what to wear when you go out! Obviously you can never go wrong with a little black dress, but this sophisticated jumpsuit gives you an on-trend alternative. The camisole top and wide-leg pants are sexy in a low-key way. Wear it with a pair of sandals for a laid-back boho-chic vibe. Or grab a giant gold bangle, a tube of red lipstick, and strappy stilettos to make an entrance on The Strip.
$138 at Madewell
6
On-the-Go Sunscreen Sticks
The best sunscreen, experts say, is the one you actually wear. So, in addition to your regularly scheduled sunblock, consider throwing a few sunscreen sticks into your purse for on-the-go re-application. These sticks are marketed towards kids, but they offer the same protection for adults, plus they're water-resistant, scentless, and great for facial application. They're also one of the few stick-style sunscreens that made it on Consumer Report's 2018 list of best sunscreens.
$8 at Target
7
Molded Sleep Mask
OK, so you're not going to Vegas to sleep, but squeezing in some shuteye is critical, and that can be tricky in this 24-hour party town. This molded sleep mask is well-liked by Amazon reviewers because it does a great job of blocking out light, but doesn't smoosh up against your face. Another bonus of its cup-eye design: you can take a quick pre-party snooze without ruining your makeup.
$9 at Amazon
RELATED: The Best Travel Pillows
8
Sleek Leather Crossbody Purse
This sleek, handmade leather bag is a day-to-night style chameleon, pairing just as well with shorts and a T-shirt as with a black jumpsuit and heels. An adjustable leather strap allows you to wear it as a crossbody or a shoulder bag, while the two zippered compartments and fold-over design keep pickpockets at bay. It's roomy enough for essentials like your cellphone, credit cards, and a sunscreen stick, but its slim pouch-like profile means it sits snug against your body.
$150 at Everlane
9
The Unofficial Guide to Las Vegas
Travelers rave about this guide for its in-depth coverage on everything from upscale Vegas hotels and nightclubs to more esoteric subjects like parking and RV camping. Just about anything Vegas-related is covered, and it has lots of "unofficial tips" along the way. If you want to pack light, load the Kindle version onto your phone with the added benefit of having easy access while out and about.
$10 at Amazon
10
Individually Sealed Advil Travel Packets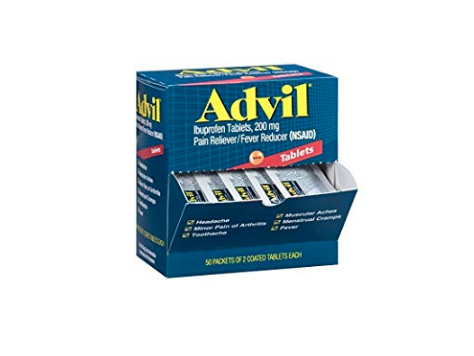 Sure, a bottle of Advil will work, but these individual packets are easy to tuck into a purse or handout to hung-over friends over the hotel buffet. Remember to pair this with plenty of water and the words "What happens in Vegas, stays in Vegas."
$10 at Amazon
Related Stories
All products have been hand-picked by our writers and editors. Items purchased through links may earn us a commission.