By Destination
The 9 Key Items to Pack for Italy
To write this packing list, we took a quick poll of what comes to mind when people think about Italy. This very scientific approach showed that there are essentially two types of people. One thinks Italy and envisions glorious sunsets, sprawling fields of sunflowers (thank you, Diane Lane), and endless glasses of red wine. The other sees bread. And pasta. And...endless glasses of red wine. The wonderful thing about Italy is that both these mental pictures ring true. The country is a beautiful mix of delicious food, picturesque villages, historic sites, and alpine lakes and sparkling seas. With so many different things to see and do (and eat), it begs the question: what on earth do you pack? Read on to discover nine must-have items for your next Italian adventure.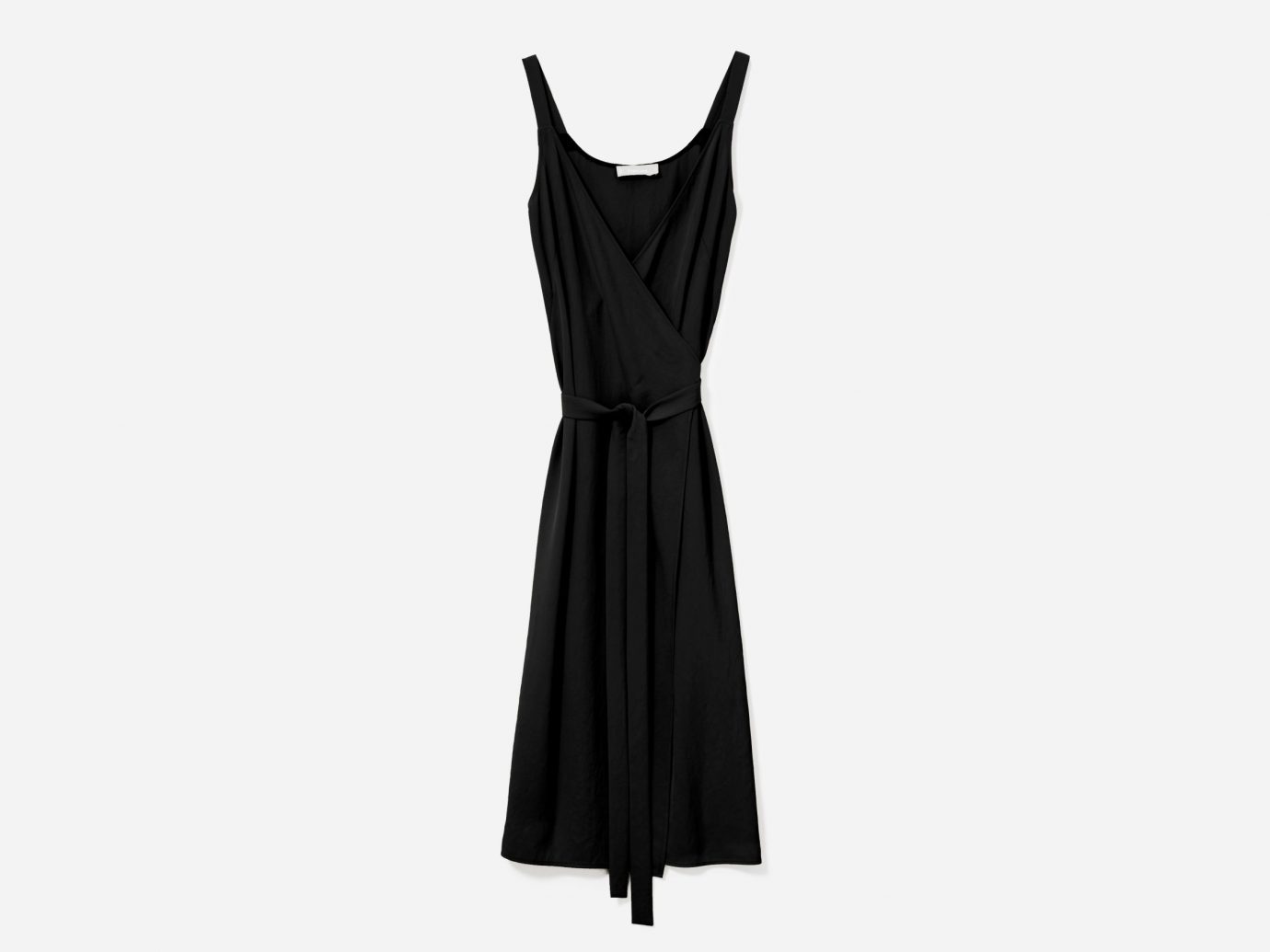 1
Lightweight Wrap Dress
Universal travel truth: it doesn't matter where you're going, you should always pack one dressy item—be it nice trousers, a skirt, or even the elusive dress short. Our pick? This black wrap dress from Everlane. It's lightweight, neutral, and resistant to creasing. You can dress it up (hello, fun accessories and shoes) or down (dress, meet sneakers), meaning you've pulled off packing wizardry and created two outfits from one garment. Brava!
$100 at Everlane
2
Relaxed Cardigan
Italy's average high in summer is around 78°F and winter temps typically don't drop below the mid-40s. Still, it's always a good idea to pack a sweater or cardigan just in case. After all, even if it isn't cold outside, it might be in all those museums and cathedrals you plan to visit. Madewell's Balloon-Sleeve Cardigan Sweater is made from a wool/alpaca/acrylic blend and features a slightly extended length and patch pockets (perfect for a Nutella snack pack—no judgement here).
$79.99 at Madewell
3
Smart Stretch Pants
Comfortable travel pants are central to a successful trip. They should be cozy enough to walk an entire day (or three) of sightseeing and flattering enough to not make you want to hide behind landmarks in every photo. This pair from J.Crew ticks both boxes. Made from sturdy ponte knit and elastane for a dose of comfy stretch, these top-selling pants are suitable for just about any occasion, whether hiking Cinque Terre or going out for a fancy dinner in Milan (maybe in the same day!).
$79.50 at J.Crew
RELATED: The Best Women's Pants for Travel
4
Durable Backpack
This minimalist rucksack from ASOS DESIGN is sleek, surprisingly spacious, and made from strong canvas. The hands-free style includes adjustable straps and multiple interior/exterior pockets to store your water, maps, and that mini David statue your Aunt Pat requested.
$29 at ASOS
5
Comfy Shoes
Comfortable footwear is a must when traveling. This pick by Allbirds is designed to be lightweight and stable thanks to a textured sole. Their natural material (fiber from eucalyptus trees) makes them breathable and environmentally friendly. But the best feature of all might be that they slip on. Because who wants to waste valuable sightseeing-time tying laces?!
$95 at Allbirds
6
Long Raincoat
Overall Italy has a fairly temperate climate, but rain is likely in the spring and fall. Pack an all-purpose jacket that is also water-resistant, such as the Concordia jacket from Banana Republic. Its longer length provides added protection from the elements. Bonus points for the dark-olive shade (how on theme).
RELATED: The Best Raincoats for Travel
7
Dry Shampoo Powder
In Italy, there are approximately 1,000 things we'd rather be doing than washing, drying, and styling our hair. Enter: R+Co's SKYLINE Dry Shampoo Powder. The floral-scented formula sops up impurities, removes dandruff—even adds some volume and shine. So go ahead. Hike the Alta Via, discover hidden Sardinian beaches, find yet another gelato shop, anything but worry about your hair. This little bottle has it handled.
$36 at Birchbox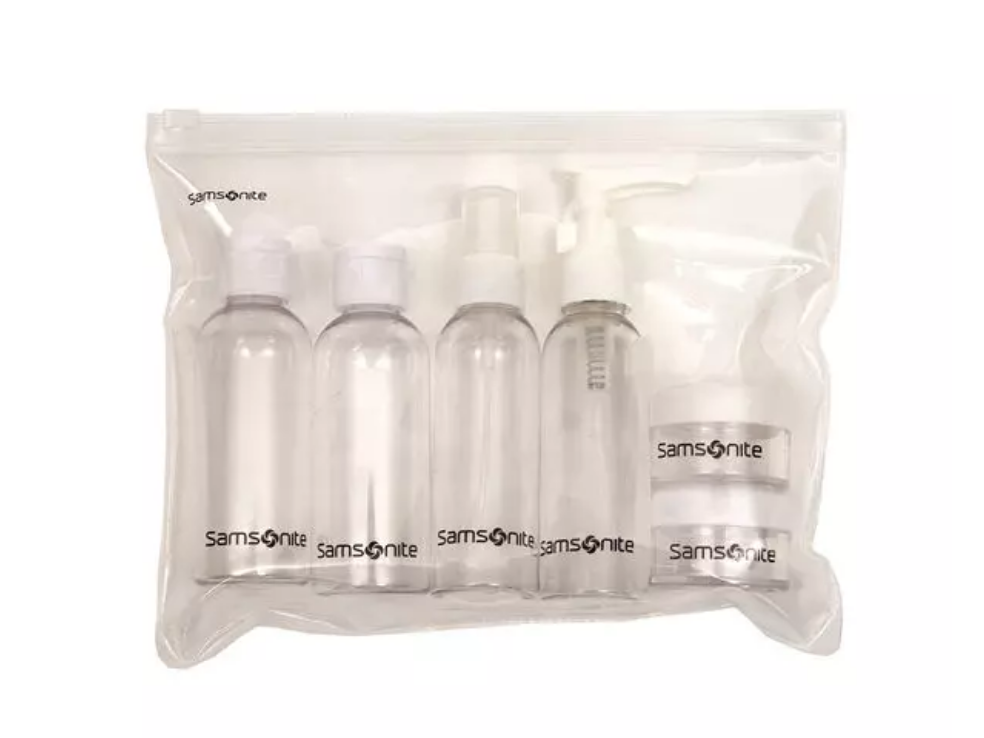 8
Travel-Size Toiletries Set
Don't fill precious suitcase space with full-size toiletries. This kit from Samsonite includes six different containers: four bottles with squeeze, spray, pour, and pump tops, respectively, and two tubs. The best bit? They all fit inside a handy plastic bag with a zip-seal for added security. This means you can pack your shampoo, conditioner, lotion, face cream, toner, and shaving cream without fear of mid-trip spillage. All six containers are under three ounces, so you have the option of packing them in a carry-on and forgoing the endless wait of baggage claim. Win-win.
$10 at Samsonite
9
High-SPF Sunscreen
No matter the season or place, applying sunscreen is important. This super-lightweight SPF blends easily, protects your skin from damaging UV rays, and can even double as a primer—giving you even more space in your toiletry bag.
$34 at Sephora
Related Stories
All products have been hand-picked by our writers and editors. Items purchased through links may earn us a commission.