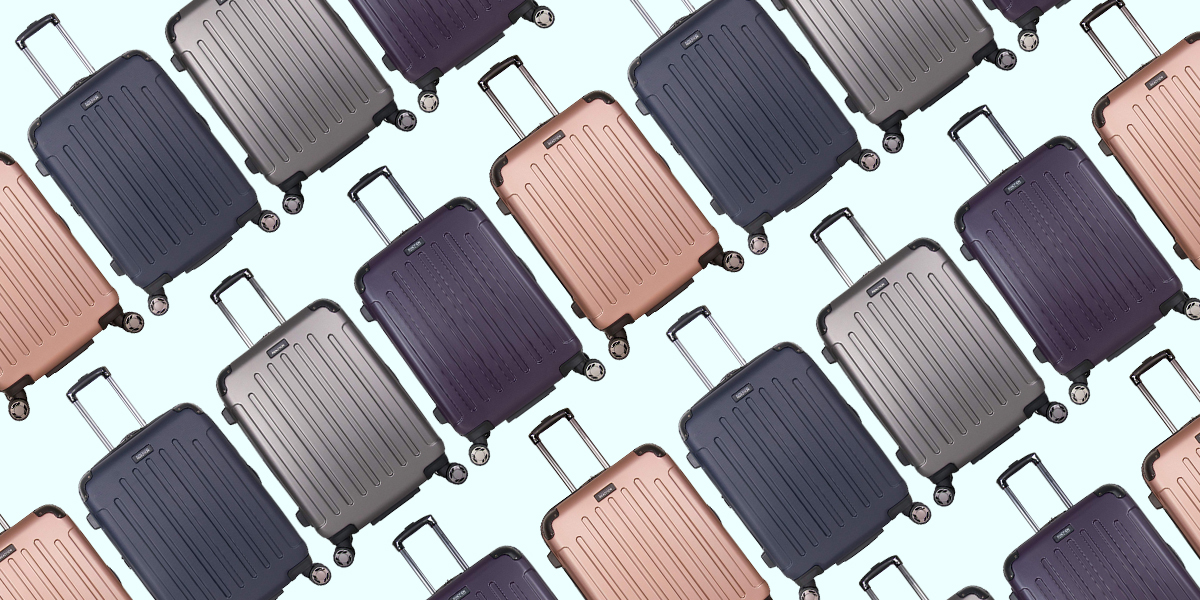 Luggage Expertise
The 11 Best Checked Luggage Bags You Can Buy
You've finally had it with your old checked bag: The seams are splitting, the zipper is forever getting stuck about six inches shy of fully closed, there are more dents and dings on the body than an old junker in a scrapheap. (We tend to get worked up over bad luggage.) In any case, if it's time for a new suitcase, then you've come to the right place. We've rounded up the best of the best checked bags to make your search for a replacement that much easier.
What to Consider in a Checked Bag

Weight: It makes sense that bigger bags are going to weigh more, but keep in mind that with airline size restrictions also come weight restrictions. Be sure that you're not getting a bag that's too heavy, or you'll be well on your way to hitting said restrictions before you've even packed a thing.
Wheels: Most checked bags nowadays have four 360-degree spinner wheels instead of two two-directional ones, and that's a good thing: They make for less strain on the arm and let you travel with the bag beside you, rather than behind you for someone in a rush to trip over.
Handle: When it comes to toting your things around, a carry-on with a sturdy telescopic handle is the way to go. It should definitely have at least one extension setting on it—make sure it's OK for your height—but bonus points for two or more extensions that can adjust to different heights.
Materials: Look for high-tech fibers—like Samsonite's 1680D polyester or polycarbonate—that improve a bag's durability and water repellency to keep your things safe and dry (and reduce exterior scratches).
The Best Checked Suitcases
RELATED: Which Away Carry-On Luggage Should You Get?
RELATED: Which Eagle Creek Luggage Should You Get?
Related Stories