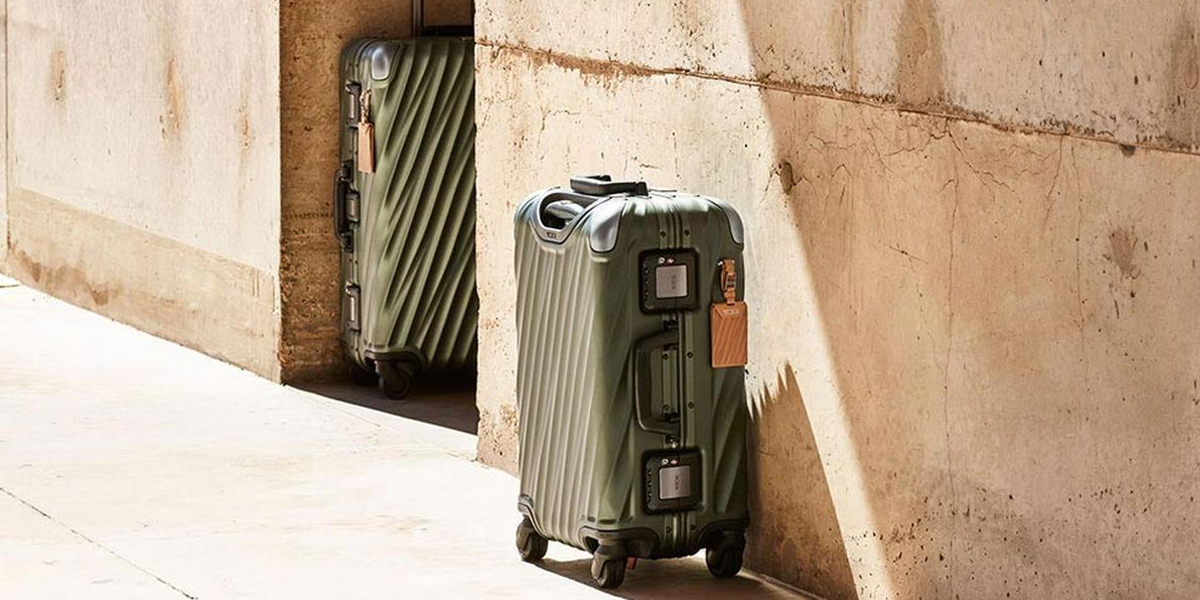 Luggage Expertise
How to Pick the Perfect Luggage: We Cover Every Decision Made
Imagine you've just set out on the trip of a lifetime. But you realize you've made a huge mistake. Your travel companion is disorganized and unreliable, frequently getting lost in crowds and impossible to keep clean. Except, your travel companion is not an old friend you can politely ask for some extended alone time. Instead, it's a beat-up old suitcase, with wonky wheels, a cracked handle, and a zipper that systematically gets jammed every time you need to pull your toiletries out of it for TSA screening. If this sounds familiar, it's time to upgrade your luggage. With a seemingly endless number of suitcase options out there, choosing luggage can be a daunting task. Not only do you need to figure out what size, format, and look suits you best, but you'll also want to consider materials, warranty options, materials, handles, wheels, and even tech features, and then find something with a price tag that suits your budget. Before you start the search for your forever suitcase, check out our complete guide to what to look for in luggage, so you can shop and travel with confidence.
What Luggage Brand Should I Consider?
The only time you should ever even consider buying a cheap, generic suitcase is if you just need something to bring home mementos from a trip. In any other situation, it's worth investing in a high-quality suitcase that could end up being your most reliable travel buddy for years to come. High-quality, reliable brands include TravelPro, Samsonite, Away, and Tumi, to name a few, but it's a good idea to check luggage warranty information on the specific line of luggage you're considering before putting down any cash. Luggage companies that focus more on backpacks and sporty luggage also happen to have some of the best guarantees. For example, Osprey will repair damage or replace your bag for free, no matter how old it is, while Eagle Creek's warranty offers replacements and repairs except in cases of normal wear and tear.
What Size Suitcase Should I Get?

When it comes to carry-on luggage, less is more. After all, few things are worse than getting on a flight only to find your bag is too big for the overhead bins. To play it safe, you'll want something no larger than 22″ x 14″ x 9″, the maximum carry-on size for most international and North American domestic flights (the only exception is puddle-jumpers, which usually require travelers to hand over their bags at boarding and pick them up again, plane-side, upon landing). European budget carriers tend to have even smaller overhead bins, so your safest bet is to go with a carry-on bag as small as around 18 inches. If you plan on checking your suitcase, you can go larger. On Delta Airlines, checked bags can't exceed 62 inches when combining length, width, and height. And remember, a checked bag can't weigh more than 50 pounds packed without incurring additional fees.
What Materials Should I Consider for My New Luggage?
Soft-side and hardshell suitcases each come with their own pros and cons. Soft-side bags are generally durable and expandable, meaning if you place an oddly shaped item inside, the fabric will usually give enough to accommodate. Most soft-side bags are also water resistant, keeping them well protected from the rain. Hardshell suitcases don't have as much give, but they do offer a lot more protection and are more lightweight than their soft-side counterparts. However, not all hardshell suitcases are created equal. Your best bet is to go for something made of polycarbonate, which is hard to crack or damage, or polypropylene, which isn't quite as durable but is certainly lightweight. The Away Carry-On fits the polypropylene bill.
What Kinds of Wheels Do I Need on My New Suitcase?
Modern suitcases generally come with one of two types of wheel: fixed wheels or spinner wheels. Fixed wheels allow you to transport your luggage simply by tipping it at an angle and pulling it behind you. Spinner wheels make it possible to either tilt and pull your luggage or just "walk" it around with you, upright—especially nice in crowded airports and hotel lobbies. While spinners may seem like the obvious solution, they're also more prone to breaking. If you're buying budget luggage and want to make it last, stick to fixed wheels. Another downside? Spinners are larger and leave less room inside the body of your luggage.
What Kinds of Luggage Handles Are Best?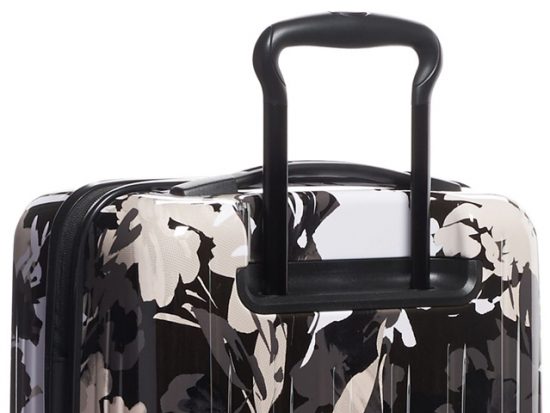 These days, most suitcases have, at the minimum, a top handle and a second telescopic-style handle that you can pull up out of the suitcase when needed to wheel luggage. Some telescopic handles can be set at different heights, which makes toting them easier no matter what your size, though specialty handles can take up a lot of space within the frame of your suitcase. Side handles are crucial if you plan on hoisting your luggage into car trunks or up into overhead plane bins, as it's generally easier to lift a bag from its side than from the top. Some suitcases also have padded or fabric-lined handles, which prevent hand chafing.
What About a Matching Luggage Set?
If you're the type of person who revels in all things coordinated, you may find great satisfaction in owning a luggage set. Most sets include three pieces: one carry-on, one in the small to mid-sized checked category, and one huge suitcase. If you need all three pieces, you can save a fair bit of cash by buying a coordinating set. Do remember that most economy tickets allow travelers to check no more than one piece of checked luggage without paying a fee (the exception to this is some long-haul flights, usually between North America and Africa and Asia). But for some travelers, there's no way to put a price on three matching suitcases.
What Should I Consider with the Luggage Exteriors?
When it comes to exteriors, your main considerations should be color, design, and the presence or lack of pockets. Luggage color often comes down to personal taste, but even if you don't have a preference, you may want to consider something with an unusual print or color (read: not black) to make it easier to spot as it rolls by on the baggage carousel. A carry-on suitcase with an exterior pocket is handy for easy access to toiletries and other items you may need to pull out for inspection or on-board use.
How Secure Should My Luggage Be?
If you're at all worried about the prospect of strangers having a peak at the contents your unattended luggage, you should buy either an exterior lock or a piece of luggage with a built-in lock (a standard feature on most suitcases these days). If you travel frequently to, from, or within the U.S., make sure your luggage lock is TSA-approved; such locks make it possible for TSA agents to access the interiors for screening without having to break the lock, while still keeping thieves out of your bags. Some smart luggage also comes with fingerprint-access locks, but you may find it more cost-effective to just buy an external fingerprint lock instead.
Should I Consider a Smart Luggage with Additional Tech?
Smart luggage with built-in tech features is all the rage these days, but a lot of the time you may find you're paying more for gimmicks than practicality. One common feature is a built-in power bank for easy USB charging directly from your suitcase, but many countries don't allow travelers to check power banks, meaning you'll have to remove it and carry it in your hand baggage. Another popular feature is a tracking device that lets you know where your luggage is, peace-of-mind for travelers who stress out at the possibility of losing their checked luggage in the shuffle. Some suitcases double as mini-scooters that you can use to jet around the airport.
Which Interior Layout is Best?
Many suitcases have one-sided interiors and a zip opening along three sides of the perimeter; this format is great for those who prefer to dump all of their belongings into one section or who are carrying large items that require the full width of a suitcase to fit. Others prefer clamshell configurations, which usually have zippered covers on one side of the case and an open area with a bungee cord on the other. Such suitcases often feature zip-down side panels that make it possible for them to expand by a couple of inches. Clamshell configurations allow for the most organized packing, and can keep items like shoes and dirty clothes away from clean items.
How Many Pockets Do I Need and for What Purpose?
If you usually travel with a laptop, a padded computer pocket in your carry-on luggage is a wise idea. Many suitcases, especially larger ones, come with special shoe compartments, garment bags, waterproof sections for storing wet suitcases, and/or front pockets for those needing easy access of books and documents. However, if you tend to fill your suitcase to capacity, you may be better off getting something with few pockets and purchasing separate packing cubes, shoe bags, and swimsuit bags, and arranging them yourself to maximize space.
Do I Need Bags That Are Easier to Clean and Store?
Your luggage should never resemble a science experiment. It's always wise to thoroughly clean your bags before you store them, especially if you've been to a sandy beach or somewhere damp. The exteriors of hard shell luggage are generally easier to simply wipe down, while luggage with stain-resistant, removable linings will make cleaning the interiors much easier. In terms of storage, you may be better off with hardshell luggage that can handle being stacked, rather than soft luggage, which can bend under pressure. Or, invest in luggage designed to be folded for easy storage.
Related Stories
All products have been hand-picked by our writers and editors. Items purchased through links may earn us a commission.