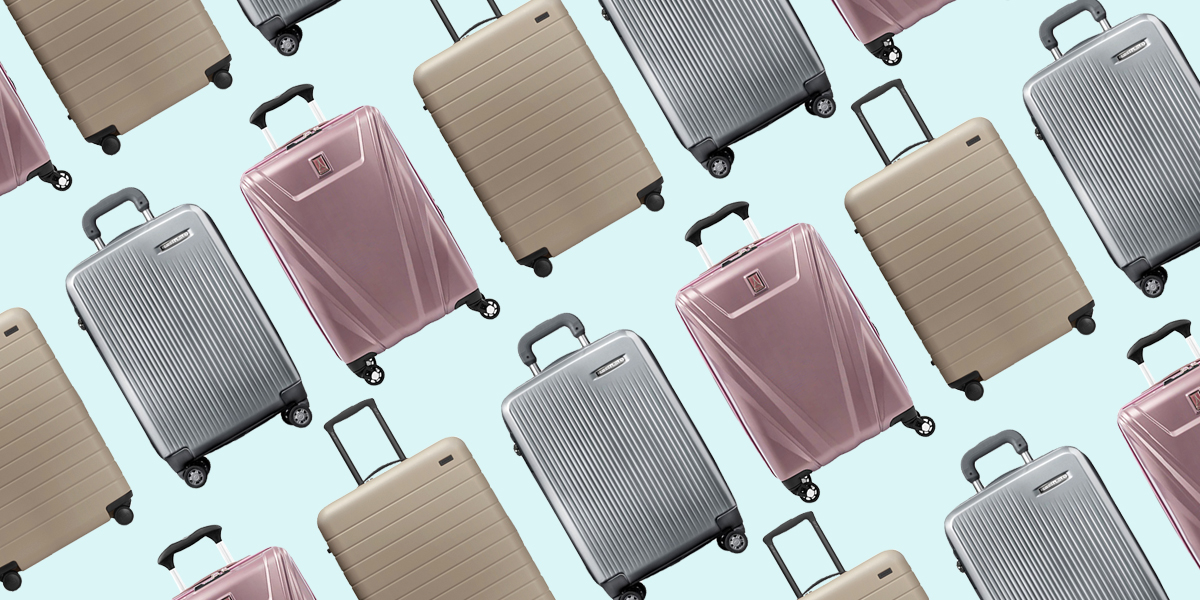 Luggage Expertise
Luggage Brands That Stand Behind Their Gear: The Best Warranties and Return Policies
If you've torn through more than one suitcase in the last couple of years—well, you're doing it all wrong. (And by doing it all wrong, we mean wasting big money.) The best luggage out there isn't necessarily from the most expensive brands, but from ones that offer high-quality suitcases covered by excellent warranties. So in the spirit of not spending triple digits on the same item every few years, we've pinpointed eight luggage brands that not only make great gear, but also offer the best warranties and return policies. From insanely buzzy Away to backpacking favorite Osprey, these companies stand behind their products—fixing jammed handles, snaggy zippers, and even those busted wheels that were most definitely the airline's fault—and allow returns when the suitcase or bag just isn't a good fit.
1
Away
Sleek and shiny and stylish all over, Away luggage looks good on Instagram and in real life. But it's not just slick design. Away puts its money where its mouth is by offering a 100-day trial period in which you can test the luggage to your heart's (and your Instagram's) content. If for some hard-to-fathom reason you don't like it, you can return within the time frame (in any condition) and you're guaranteed a full refund. Away will even cover shipping costs. Hands down, this is one of the best luggage return policies out there. The company also offers a lifetime guarantee, but not without limits: Broken zippers, wheels, and handles are all covered, but scratches, dents, and general wear and tear is not. As for the handy removable battery in your case? It's covered by a two-year warranty.
Shop Away
RELATED: Which Away Carry-On Luggage Should You Get?
2
Andiamo
Another favorite on Insta, Andiamo offers a 100-day trial period that culminates in a full refund, should you be dissatisfied. And during the trial period, you can really put your new sexy suitcase (yes, we're saying it's sexy) to the test, as the company promises a "no questions asked" policy. After the 100-day period, Andiamo's warranty is good, though not quite on Away's level. The brand will cover messed-up wheels, handles, or other parts, but only for 10 years—not a lifetime. Still, a decade of coverage? Not too shabby.
Shop Andiamo
3
Eagle Creek
Eagle Creek is all about practicality, and that applies to its no-nonsense designs and its No Matter What lifetime warranty. All Eagle Creek products are put through extensive testing, and the quality shows. Eagle Creek luggage is so sturdy, the company has a return rate of less than 1%. In the off-chance that something does go wrong with your gear, Eagle Creek promises to repair or replace it, regardless of the cause. Trampled by a herd of elephants? Thrown too hard by a baggage handler? It's all covered. As for returns, you'll have 30 days to do so, and after that, it might still pass for store credit.
Shop Eagle Creek
RELATED: Which Eagle Creek Luggage Should You Get?
4
Patagonia
Though it doesn't carry traditional suitcases, outdoor-clothing purveyor Patagonia has a nice collection of backpacks, duffels (including wheeled ones), totes, daypacks, and more. The brand's Ironclad Guarantee covers repairs, replacements, or refunds; wear and tear isn't covered, though Patagonia will repair such damages for a reasonable fee. And it's got one of the best return policies around, with no time limits (but you'll have to cover the shipping).
Shop Patagonia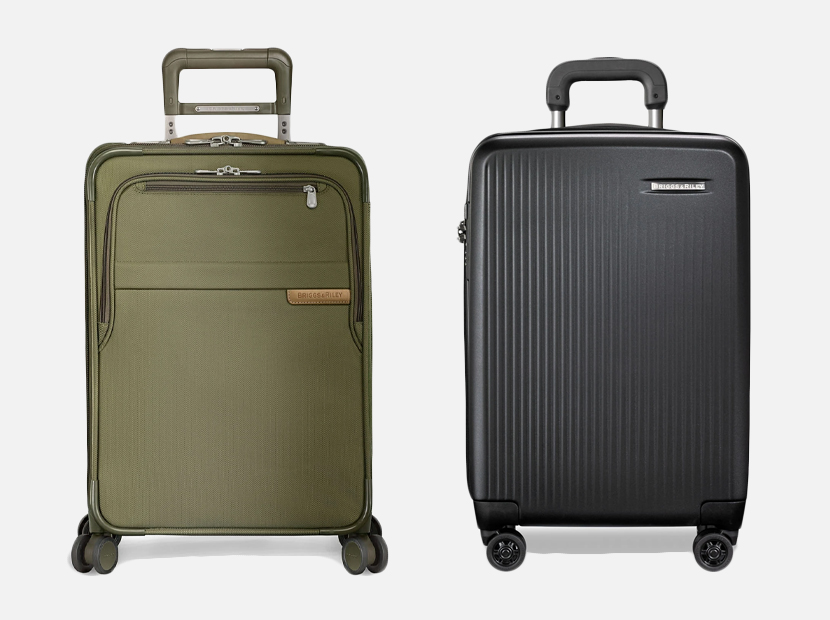 5
Briggs & Riley
Simply put, Briggs & Riley's "simple as that" lifetime guarantee is phenomenal. Cosmetic wear and tear is not covered (you're just going to have to live with those little scuffs), but they'll repair any damage caused by poor airline handling—a relief to travelers everywhere that cross their fingers when the conveyor belt starts spitting out luggage. Any missing pieces and broken bits that you swear functioned before you got on the plane are eligible for repairs—no proof of purchase required. Those unhappy with their purchase have 30 days to return it (unused), but shipping is not included.
Shop Briggs & Riley
6
Eddie Bauer
Eddie Bauer gear is made to last, so it's no surprise that the company's warranty reflects that. The brand prides itself on its Unconditional Lifetime Guarantee, which is exactly what it sounds like—a promise of a full refund or exchange on any items that customers are not satisfied with, whenever and for whatever reason. The only caveats here are custom-made orders and items bought in warehouse stores.
Shop Eddie Bauer
7
Travelpro
Most Travelpro luggage has a fairly standard lifetime or 10-year warranty, but its Platinum Magna 2 line of suitcases, carry-ons, and backpacks goes a step further. The collection's Worry Free warranty stays true to its name, and even covers that peskiest of problems—airline damages. So should your checked bag come back to you with an unzippable zipper or newly wobbly wheel, Travelpro will mend it or replace your piece altogether. Plus, the company has a generous 80-day return policy, so all of you indecisive types can really take your time choosing.
Shop Travelpro
RELATED: Which Travelpro Luggage Should You Get?
8
Osprey
Backpacker favorite Osprey has a solid All Mighty Guarantee that promises to patch up or replace any malfunctioning pieces, but it does come with some caveats. Accidental damage and wear and tear are not covered, so those airport rips and snags won't be fixed for free—though Osprey might be able to fix them for a charge. If your pack's on its last leg, you won't be able to get any free repairs either; Osprey cites that bags must within their "reasonable lifetime." So that's probably a no to that beat-up bag you backpacked across Europe with….when was it again? Before the internet was a thing?
Shop Now
Related Stories
All products have been hand-picked by our writers and editors. Items purchased through links may earn us a commission.