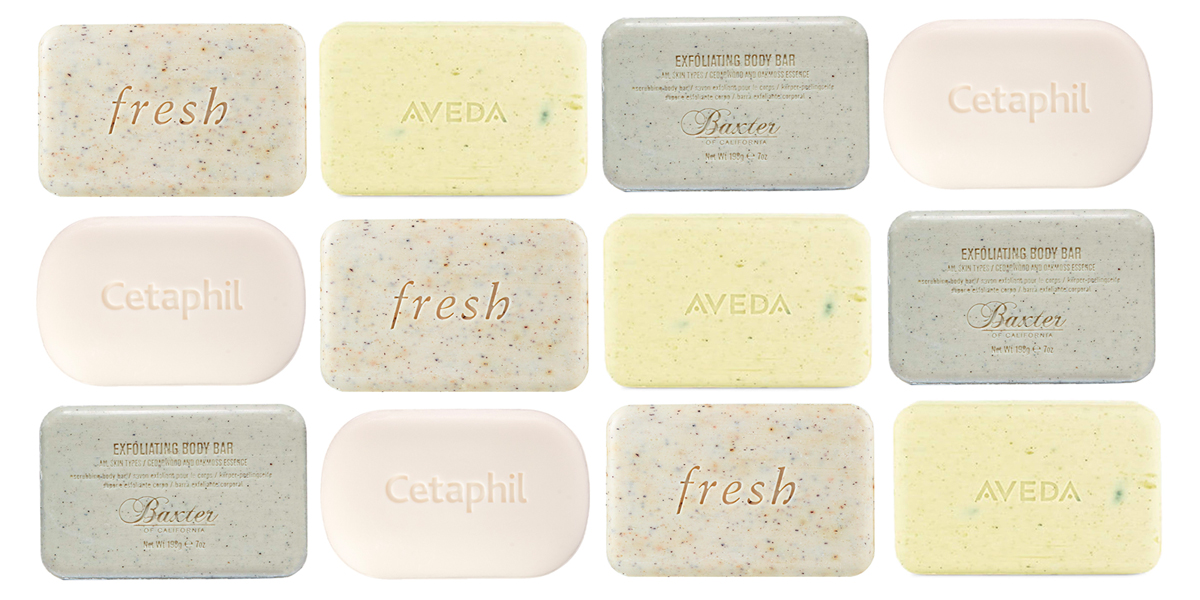 Shop
Elegant Bars of Soap That Let You Ignore Liquid Restrictions
The humble bar of soap. It might not rate a spot on your toiletries packing list. After all, why bring soap when hotels and vacation rentals provide it for free? But trust us, that generic soap bar will suck all the moisture from your body. Bringing your own bar guarantees you'll be sudsing up in something agreeable to your skin—luscious, even. Not convinced? Read on for all the bar soap perks and pointers.
The Main Travel Perks to Bar Soap
The airport's 3-1-1 rule allows for 3.4 ounces max per liquid item, all contained in a one-quart clear bag—and only one bag per person. Packing bar soap frees up that valuable space.
If you're still not convinced, consider these facts: You use 30 percent less water when you wash with bar soap instead of liquid soap. Liquid soap has 10 times the carbon footprint of bar soap because of its chemical ingredients and wasteful plastic packaging. On top of everything, bar soap generally lasts a heck of a lot longer than liquid soap. Now that you're on the bar soap bandwagon, here are some tips for traveling with bar soap and a few of our favorites.
Key Tips for Traveling With Bar Soap
Storage is key when traveling with bar soap. You may think to just grab a plastic bag and throw it in, but this will become a mess after your first shower. Invest in a compact bar soap travel case, like this plastic one with a wooden rack. It's water-sealed, so no gooey soap water will spill into your stuff.
Make sure to rest your soap in a dry spot while you shower, not in a puddle, as your soap will last longer and stay firmer.
It doesn't hurt to take a moment to rinse out and dry your soap container before you put the soap back in and pack it up. If you're feeling extra clean, dab your soap onto your used towel to dry it a bit more before returning it to the case.
Limit yourself to packing one bar; you can always pick up another if necessary. But a bar of soap lasts a lot longer than a bottle of liquid body soap.
Our Favorite Bar Soaps
RELATED: The Best Toiletry Bags for Travel
Related Stories