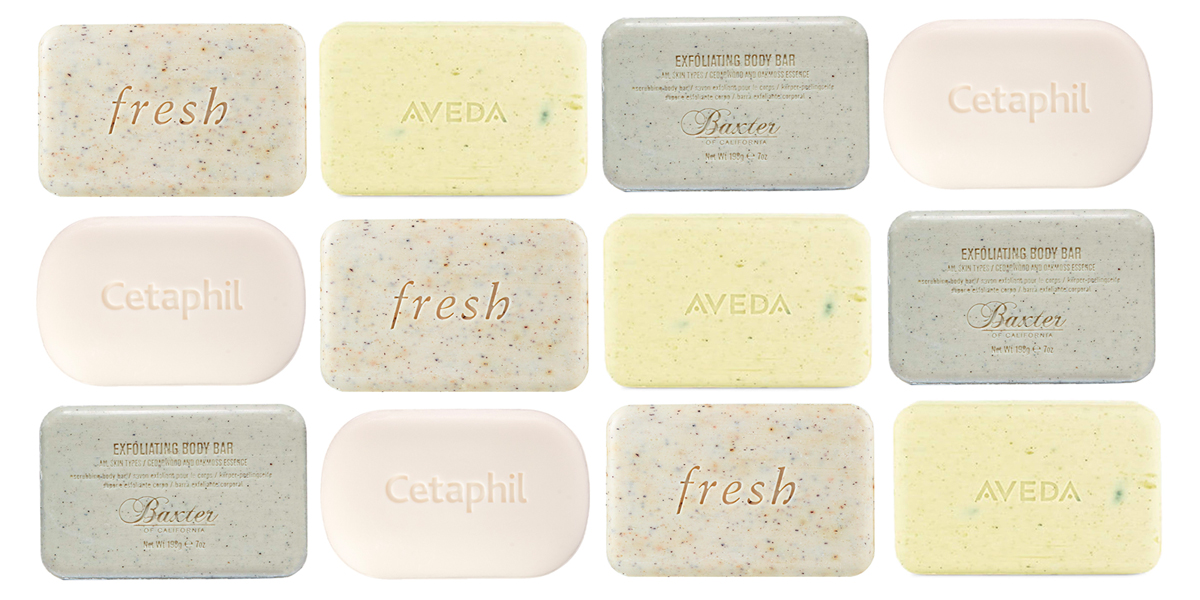 Shop
Elegant Bars of Soap That Let You Ignore Liquid Restrictions
The humble bar of soap. It might not rate a spot on your toiletries packing list. After all, why bring soap when hotels and vacation rentals provide it for free? But trust us, that generic soap bar will suck all the moisture from your body. Bringing your own bar guarantees you'll be sudsing up in something agreeable to your skin—luscious, even. Not convinced? Read on for all the bar soap perks and pointers.
The Main Travel Perks to Bar Soap
The airport's 3-1-1 rule allows for 3.4 ounces max per liquid item, all contained in a one-quart clear bag—and only one bag per person. Packing bar soap frees up that valuable space.
If you're still not convinced, consider these facts: You use 30 percent less water when you wash with bar soap instead of liquid soap. Liquid soap has 10 times the carbon footprint of bar soap because of its chemical ingredients and wasteful plastic packaging. On top of everything, bar soap generally lasts a heck of a lot longer than liquid soap. Now that you're on the bar soap bandwagon, here are some tips for traveling with bar soap and a few of our favorites.
Key Tips for Traveling With Bar Soap
Storage is key when traveling with bar soap. You may think to just grab a plastic bag and throw it in, but this will become a mess after your first shower. Invest in a compact bar soap travel case, like this plastic one with a wooden rack. It's water-sealed, so no gooey soap water will spill into your stuff.
Make sure to rest your soap in a dry spot while you shower, not in a puddle, as your soap will last longer and stay firmer.
It doesn't hurt to take a moment to rinse out and dry your soap container before you put the soap back in and pack it up. If you're feeling extra clean, dab your soap onto your used towel to dry it a bit more before returning it to the case.
Limit yourself to packing one bar; you can always pick up another if necessary. But a bar of soap lasts a lot longer than a bottle of liquid body soap.
Our Favorite Bar Soaps
1
The Best All-Around Bar Soap
Cetaphil is one of the best skin-care brands for sensitive skin. Its Gentle Cleansing Bar can take off the day's grime without stripping your skin of moisture. The creamy white bar is actually soap-free, as soap can often leave skin parched. Instead, Cetaphil uses stearic acid, a natural amino acid, as a cleanser. The bar's suds rinse off easily without leaving any residue behind.
$18.56 at Amazon
2
The Best Handmade Bar Soap
PETA-approved and packing-free, soaps by the U.K.-based LUSH are largely natural and fun to see in the shower. We can't help but smile when using the Milky Bar—a hunk of soap shaped like an old-fashioned milk bottle complete with a silver cap. Coconut and rapeseed oils provide the soap's moisturizing base, which is sprinkled with Brazilian orange oil, a zesty citrusy scent grounded by patchouli.
$4.95 at Lush
3
The Best-Smelling Bar Soap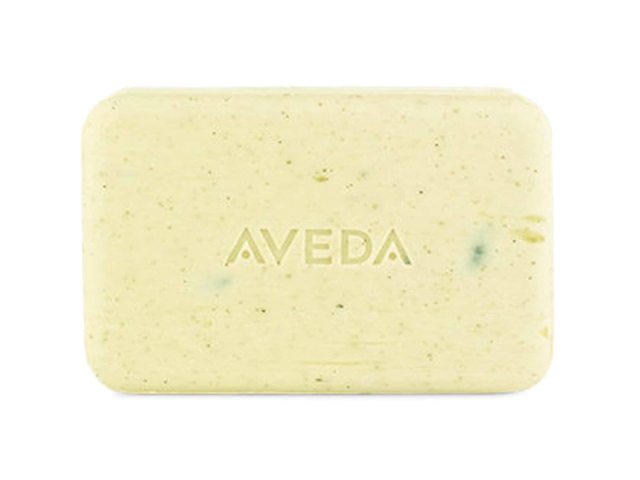 Imagine taking a long, luxurious bath with a warm mug of herbal tea perched by your side. Even a hurried hotel shower can bring you that level of relaxation when it involves this soap, an Aveda classic. The bar delivers instant calm: mentally, with its intoxicating scent, and physically, once its blend of oils and extracts—peppermint, lavender, rosemary—do their tension-releasing thing on your achy muscles after a long day of sightseeing. Powdered rosemary and peppermint leaf provide a bit of grit for gentle exfoliation.
$18 at Nordstrom
RELATED: The Best Toiletry Bags for Travel
4
Best Bar Soap for Your Face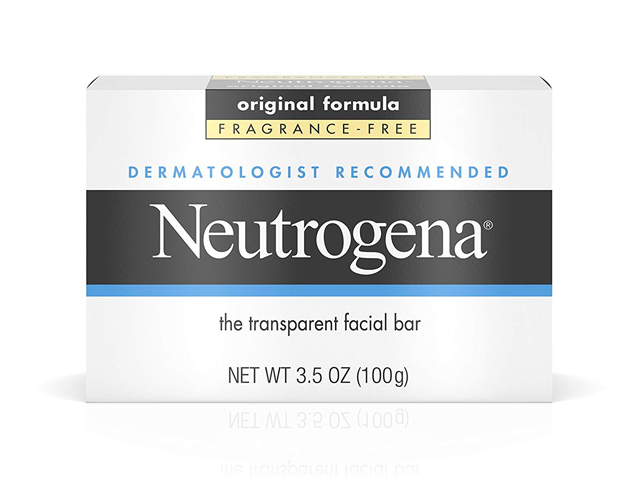 There's a reason your dermatologist has been telling you to use Neutrogena since you were 13. The classic drugstore brand's O.G. amber bar (the formula hasn't changed in decades) is hypo-allergenic and fragrance-free—so it doesn't irritate even the most sensitive of skin. The glycerin-based bar lathers nicely and leaves skin feeling soft and supple, not inflamed or tight.
$8.37 at Amazon
5
The Best Bar Soap for Men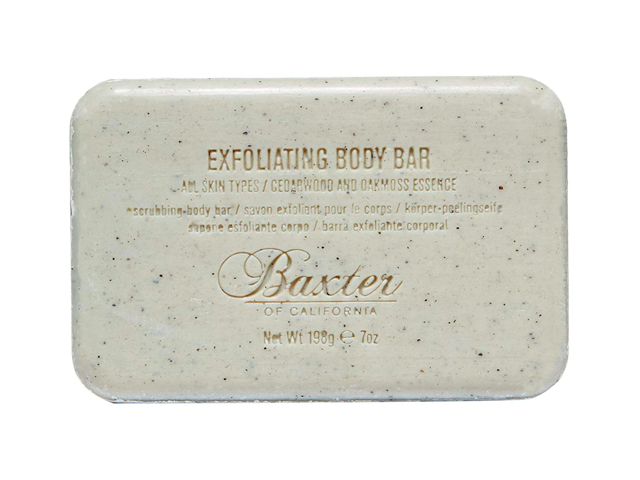 This oversized bar has a subtly woodsy scent and a trio of natural exfoliators (ground pumice, jojoba seeds, and olive seeds) that buffs away dead skin cells for smooth, clean, fresh-smelling skin.
$17.10 at Amazon
6
The Best Bar Soap for Sensitive Skin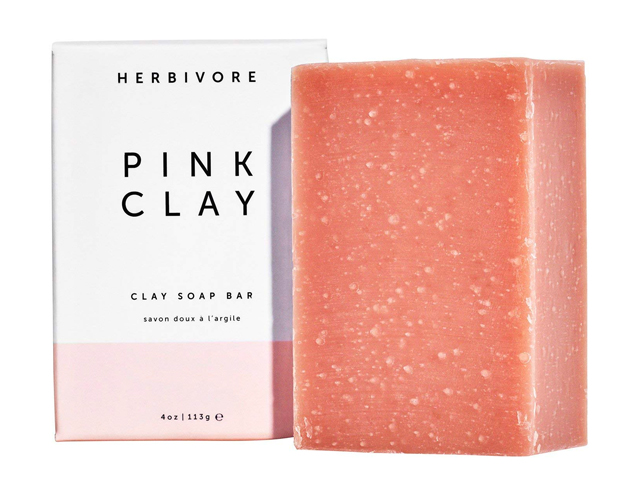 Your Instagram feed has probably already introduced you to this beautiful pink soap. But Herbivore's 100 percent natural and vegan bar has way more going for it than just good looks. Its white and pink French clays deeply clean by pulling out toxins, while its blend of coconut, olive, and sustainable palm oils deliver a heavy dose of hydration to the skin. This bar is made for people with dry and/or sensitive skin, and is mild enough to be used on the face.
$15 at Amazon
7
The Best Fancy Bar Soap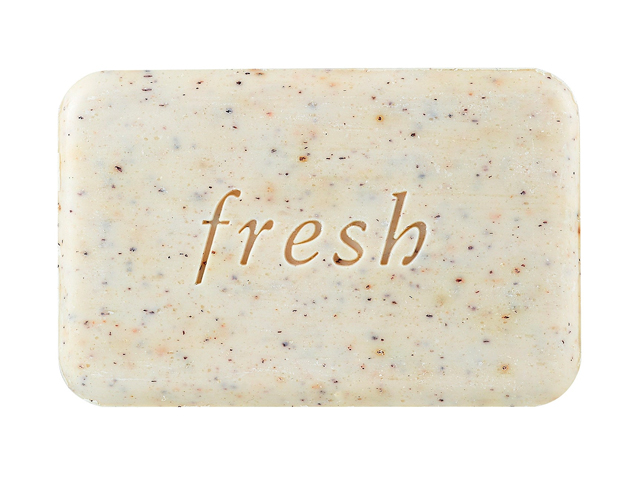 Like Herbivore's pink clay soap, Fresh's Seaberry soap is no slouch on the looks front. And like the above picks, this bar has the goods to back it up. Its marquee ingredient, seaberry oil, is an antioxidant and essential fatty acid that's high in vitamin E.  Pulverized bamboo, cranberry seeds, and orange peel work together to slough off dead, dull skin cells.
$17 at Sephora
Related Stories