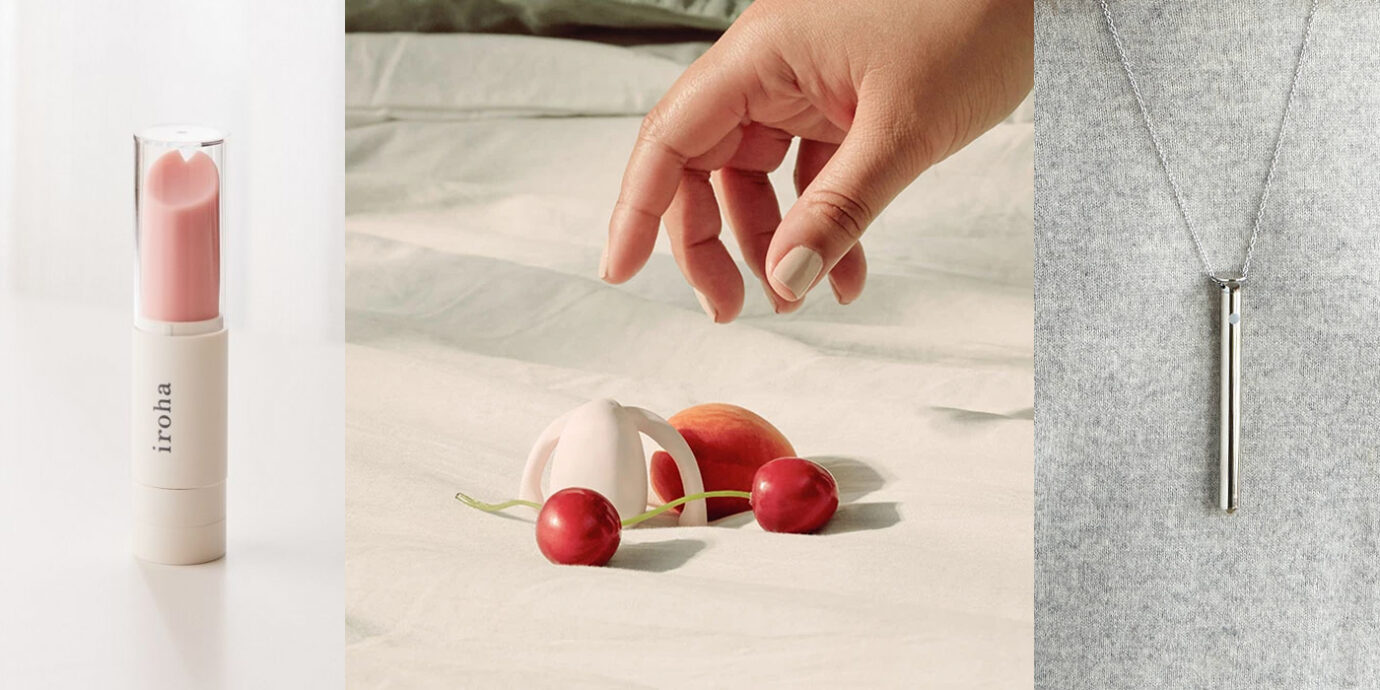 Shop
Discreet Sex Toys That Will Coast Through the TSA Line
So, you want to hit the road with some fun sex toys, but you're worried about an awkward TSA interaction. Let these discreet sex toys come to the rescue. Over the last few years, the industry has seen an influx of new products designed to help people feel good while keeping it on the down low. Many of these toys could even pass for other household objects. We've rounded up our favorites below to bring the fun to romantic and solo trips alike.
1
iroha Stick, Black + Pink
When it comes to "discreet," you can't do much better than this small but powerful vibrator, which looks so much like a fancy lipstick, we did a double-take that it wasn't the latest Sephora best-seller. Its silicone tip is soft and easy to clean, and all it needs is one AAA battery to get going. Toss this one into your makeup bag with none the wiser.
Buy It Here
2
Dame Eva II Hands-Free Vibrator
Dame is a relatively new player in the sex toy space, and they've already made a great first impression with their Eva vibrators, instantly beloved by sex-educators and sex-toy sellers. They're hands-free, making them easy to use alone or with a partner, which means they're also ideal for a couples' or solo getaway. Our pick is the Eva II in fir, an on-trend green that stands out from standard pink and white toys.
Buy It Here
3
Lelo Tor 2 Vibrating Men's Ring
Lelo is one of the most popular sex-toy brands of the last decade, and for good reason—the Swedish company's products have a reputation for being sleek, durable, and totally luxurious. This couples' toy vibrates on six different settings and can be worn with the vibrating end facing up or down depending on comfort and preference. It comes with a USB cord for charging and a cute satin storage pouch for easy and discreet packing. Added bonus: It's waterproof!
Buy It Here
4
TENGA Egg Male Stroker
Japan-based TENGA has cornered the market on men's sex toys with lots of clever extras. These little eggs could pass for a kitchen timer and they come with its own packet of lubricant and a ton of features engineered to maximize pleasure. They're roughly the size of a makeup sponge, and just as light, and the best part? Each egg is disposable, so there's no clean up—once you're done, just toss it. Since there are so many varieties at such an affordable price point, you can splurge on a few.
Buy It Here
5
Crave Vesper Massager Necklace
Crave Vesper takes discreet to a whole new level. This USB-chargeable vibrator has a powerful but quiet motor, and passes as a chic modern necklace. Wear it on a night out and most people will think you simply have great taste in pendants, especially if you spring for the 24k gold version. (It also comes in silver.) It's easy to clean, easy to use, easy to wear, and easy to pack—since you can just slip it over your head and go.
Buy It Here
6
Crystal Glass Pleasure Wand in Pink
If you're looking for a toy that doesn't vibrate, your wish is granted. This crystal dildo is easy to clean and can be heated or cooled as desired. This one is the perfect size for packing in a toiletry kit or other small bag, and it looks pretty much like a magic wand. We love that it's whimsical and affordable, and we especially love that 300 reviewers have given it a 4.5 star rating.
Buy It Here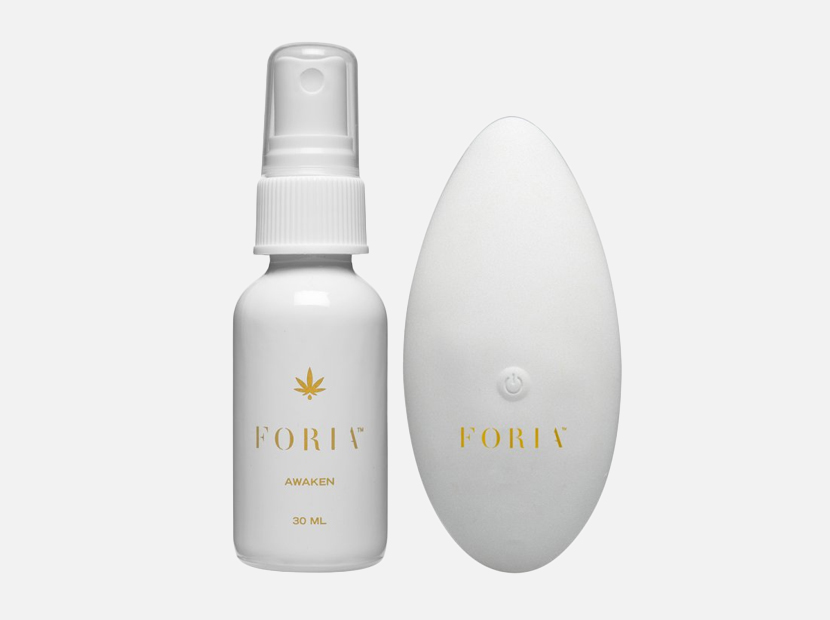 7
Foria CBD Intimacy Set
Sexual wellness is a huge part of self-care, so it was only a matter of time until wonder-substance CBD arrived in the sex toy space. This set from Foria is a great introduction to using CBD in the bedroom. The discreet, intuitive vibrator that could pass as a wireless mouse has eight different settings, and the travel-size bottle of CBD arousal spray (which gives a bit of slip) will have you rethinking coconut oil.
Buy It Here
8
Womanizer Liberty Stimulator
Everyone in the sex toy universe has been raving about the Womanizer—a device that's all about clitoral stimulation. Rather than vibrate, it uses a new air-pulse method that, based on pretty much every review ever, is guaranteed to take things up a notch. We love their travel-sized option, about four inches by five inches, which could pass for an electric facial brush. It's small enough to fit into most toiletry bags, and each full USB charge gives about 120 minutes of bliss.
Buy It Here
9
Pleasure Works Silky Tethers
If you want to try out going full Fifty Shades on vacay, these silky black ribbons make it easy and safe. The fabric here, free of buckles or snaps, won't snag or drag across the skin. Plus, they're the ultimate in keeping things discreet—packed in a suitcase or a carry-on, these tethers easily pass for a skinny scarf or wrist wrap.
Buy It Here
And Three More Things to Pack
Related Stories
All products have been hand-picked by our writers and editors. Items purchased through links may earn us a commission.