Shop
10 Fun Holiday Essentials for Your Family's Winter Vacation
Whether you're headed over the river and through the wood to Grandmother's house or scheduled to embark on a winter wonderland holiday closer to home, now's the time to start your packing list. Though pajamas, sweaters, and warm winter jackets are essential for any chilly vacation, save some suitcase space for fun family holiday essentials—especially if you're traveling with kids. After all, no winter vacation is complete without a heavy dose of holiday magic. Here are 10 fun family holiday essentials for your family's holiday winter vacation. Let the holiday memory making commence!
10 Fun Family Holiday Essentials
1
Inflatable Snow Tube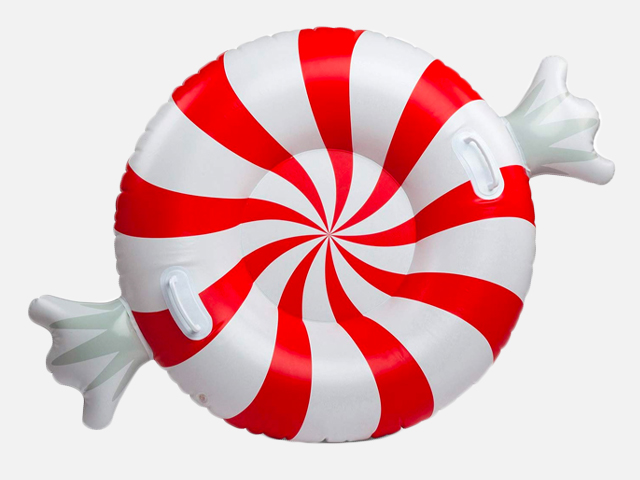 BigMouth Inc. Inflatable Snow Tube
Sledding, anyone? Sure, some snow bunnies will want to spend the day snowboarding or skiing, but sledding is one activity the entire family can enjoy—no lessons (or pricey equipment rentals) required! With easy-to-grip handles and a fun, unapologetically festive candy design, BigMouth's inflatable snow tube is just as practical as it is pretty. Once you're done cruising down some fresh powder, you can deflate this tube and pack it back into your suitcase—until next year.
Shop Now
2
Fondue Set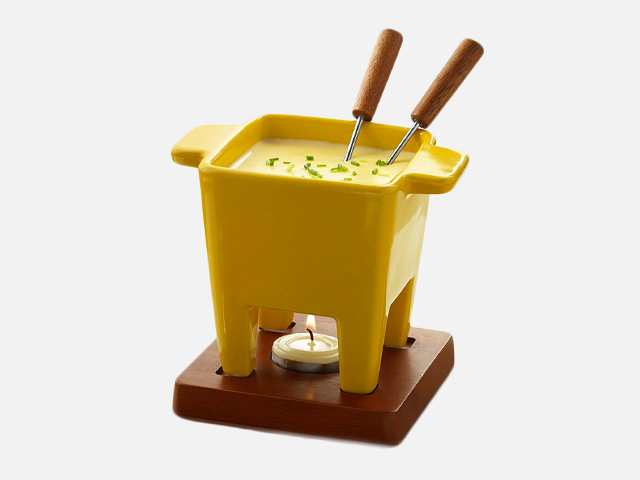 BOSKA Tea Light Tapas Fondue Set
As far as we're concerned, fondue is the traditional Swiss gift that keeps on giving. If you want to snack on an ooey, gooey cheesy treat (or mix it up and go for melted chocolate) while you're snowed in during a blizzard, feast your eyes—and, okay, your taste buds—on BOSKA's small fondue set. It's ceramic and light enough to fit inside your carry-on bag, plus it warms via a candle so you won't have to deal with wires or gas canisters. Best consumed in front of a roaring fire. 
Shop Now
3
Hand Warmers
Walkin' in a winter wonderland is all fun and games until your hands become so cold, they go numb. Keep the entire family comfortable and content during a casual stroll with HotHands' popular warming pouches. Want to keep your kids' interest? Tell your little ones these are magic pouches. HotHands claims each pouch can provide heat for up to 10 hours, which is nothing short of a holiday miracle. 
Shop Now
4
Snowball Maker
No trip to a winter wonderland is complete without an epic snowball fight. (Hey, if you can't beat 'em, join 'em!) Take this beloved winter tradition to the next level with Paricon's practical snowball maker. Boasting an "Amazon's Choice" badge, this gadget is designed to mold a clump of snow into pristine, baseball-sized spheres. Show your kids you're a cool adult by making a pile of snowballs pre-fight. Now all you have to do is practice your underarm throw...
Shop Now
5
Snowman Decorating Kit
TOYMYTOY Snowman Decorating Kit
Want to keep the fun in the snow going? Create a family snowperson. Sure, you can always accessorize your snow squad with a carrot nose and two eyes made out of coal, but this pre-made set will give Frosty some extra pizazz with a top hat and scarf. How cute would a snow family member look in your holiday card? 
Shop Now
6
Gingerbread House Cookie Cutter Set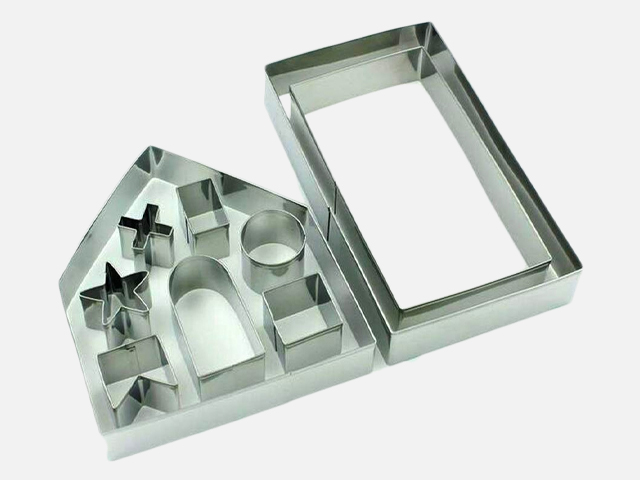 3D Gingerbread House Cookie Cutter Set
Let your kids flex their DIY muscles by creating their very own gingerbread houses. This kit lets you bake your yummy treat from scratch using 10 distinct cookie cutter shapes that add up to an entire gingerbread house. Pick up some extra sweets and icing for the decor. One thing's for sure: Cleaning up this arts and crafts project will be downright delicious. 
Shop Now
7
Mini Marshmallow Chocolate Stirrers
Melville Gourmet Mini Marshmallow Chocolate Stirrers
Chances are, you'll want to display your mouth-wateringly marvelous gingerbread houses for a few days, which means you'll need to find another way to satisfy your sweet tooth. Enter these mini marshmallow chocolate stirrers. Simply dip each stirrer into a hot cup of cocoa and watch the chocolatey goodness melt. These are also an adorable way to dress up a holiday table or buffet.  
Shop Now
8
Walk Traction Cleats
Very few things can ruin your winter outdoor time more than slipping on sneaky black ice. Yaktrax's cleats won't completely eliminate the possibility of falling, but they will give your and your kids some extra traction when walking across slick snow or a frozen lake. Attach these little spikes onto your sneakers or snow boots and get (safely) walking! These are family holiday essentials. 
Shop Now
9
Family Game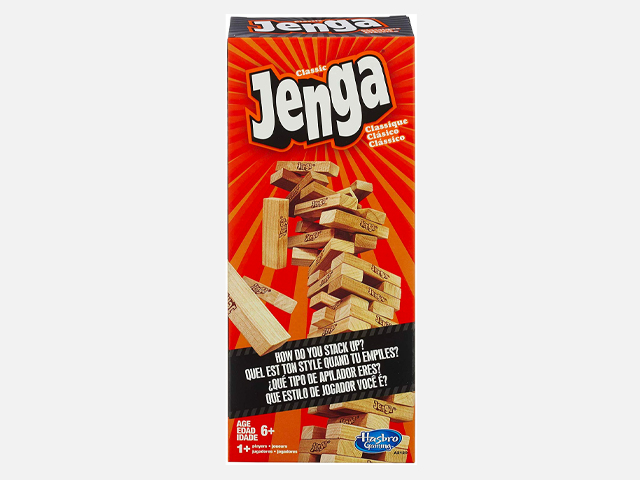 The best part about traveling with the family is setting your jam-packed schedules aside to spend some quality time together. We love movie time as much as the next person (especially during holiday movie season), but nothing beats a game night for family bonding and family holiday essentials. While there are plenty of games to choose from, Jenga never fails to provide endless fun and laughs for both kids and adults. Go ahead, stack up the blocks until they come tumbling down!
Shop Now
10
Instant Snow Powder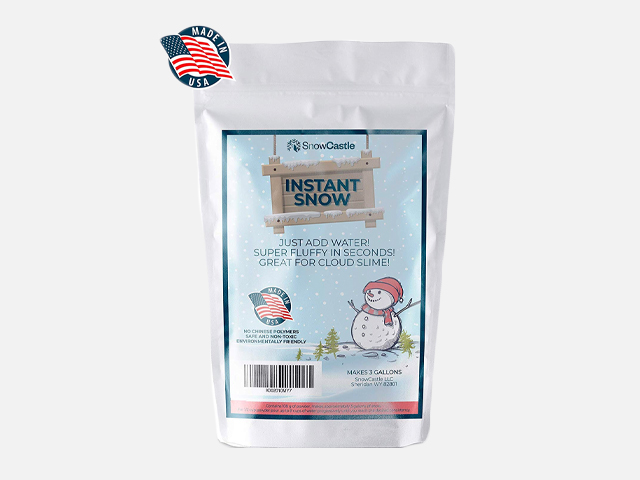 SnowCastle Instant Snow Powder
While all this talk of sledding and snowball fights sounds like fun, the reality is you may not have the white weekend you were dreaming about. Fortunately, you don't have to let Mother Nature's plans ruin your fun! Hack your way to a winter wonderland with SnowCastle's instant powder. Not only will this mix create an idyllic backdrop for your favorite Kodak moments, but it'll also keep the kids entertained during your snow-less stay. Just add water (and fun). 
Shop Now
Related Stories
All products have been hand-picked by our writers and editors. Items purchased through links may earn us a commission.