Shop
All the TSA-Friendly Beauty Products You Need From the Nordstrom Sale
Attention beauty fiends: This is the perfect time to refresh your toiletry bag and ditch those sad samples you've been hauling through the TSA line. The Nordstrom Anniversary Sale is going on now, and they have some grade-A grooming goodies at reduced prices, all perfectly sized to fit in your carry-on and zip through airport security with no issues. Below we list the best of the bunch.
1
Kiehl's Minis and Makeup Bag
The darling of duty-free shoppers everywhere, Kiehl's minis are a frequent impulse buy between flights. But this $26 dollars-off deal beats any in-terminal purchase. This kit has all the essentials: face cleanser, cream, eye treatment, face oil, and mask, plus a pretty little toiletry bag that'll let you pack it all up with panache.
On sale for $62
2
Stila Eyelines & Liquid Eye Shadow Set
Ditch the eye shadow palettes crammed with five shades you never wear. (Sorry, "disco shimmer.") This little duo is all you need to do your eye makeup on the fly. The waterproof eyeliner won't budge, even when you're sightseeing in the heat, and the liquid shadow adds a glow. Use a light hand for daytime sightseeing, and slather it on for nighttime drinks.
On sale for $20
3
Diptyque Travel-Size Candles and Perfume Set
You know what's not easy to pack? A big ol' crystal perfume bottle that's normally anchored to your bureau. Leave the sculptural glass bottles at home and pack some of these charming little pen sprays. Their scents cover various olfactory crowd-pleasers (rose, blackcurrant, tuberose), and come with matching travel candles—what could be more glamorous?
On sale for $72
4
Sugar Dream On Lip Set
Airplane cabins are notorious for sucking the moisture right out of your skin—and your lips. This lip-care set is a great way to reset and refresh. True to its name, this little pot of exfoliating polish is made with brown sugar crystals. Follow that up with a tube of hydrating balm, and finish it off with a swipe of this flattering-on-everyone sheer-pink tint.
On sale for $32
5
MAC Travel-Size Brush Set
If you're the type that likes to travel with your own makeup brushes (shout-out to the contour crowd), you can't go wrong with this mini set of brushes from the brand that brought makeup-artist tools to the masses. A fluffy blush brush, tapered blending brush, eye shader, and small angled brush cover all your blending needs, from a dusting of bronzer to that smoky eye for a night out.
On sale $42.50
6
Jack Black Skincare Set
Here's a pick for the fancy men: a streamlined on-the-go skin-care system by Jack Black. The face wash gives a dose of exfoliating glycolic acid, the moisturizing cream keeps your face flake-free with jojoba, and the serum works long-term with peptides. And everything is sized well within TSA's liquid restrictions, meaning you can pat it on in-flight when you hit turbulence and need a dose of self-care.
On sale for $35
7
Drybar Dry Shampoo and Hair Product Set
Our love of dry shampoo has been well-documented—it's the wonder-product that does it all, delivering fresh, plush, volumized hair even when you're feeling flattened by a red-eye. This Drybar bundle packs together its popular dry shampoo together with its flexible hairspray, heat-protecting mist, and texturizer, all travel-friendly bottles under two ounces—perfect for the well-coiffed road warrior.
On sale for $39
8
Kiehl's "Ultimate Man" Body Scrub Soap
Yes, you can make do with the hotel's body wash, but nothing gets off the grime of a 14-hour flight better than this incredible scrub soap, which despite being marketed as a toiletry for men, gives a welcome scrub-down to anybody. Even better, bar soap skirts any liquid restrictions, so you can pack it in your carry-on without consequence.
On sale for $10
9
Wild Hearts Makeup Erasers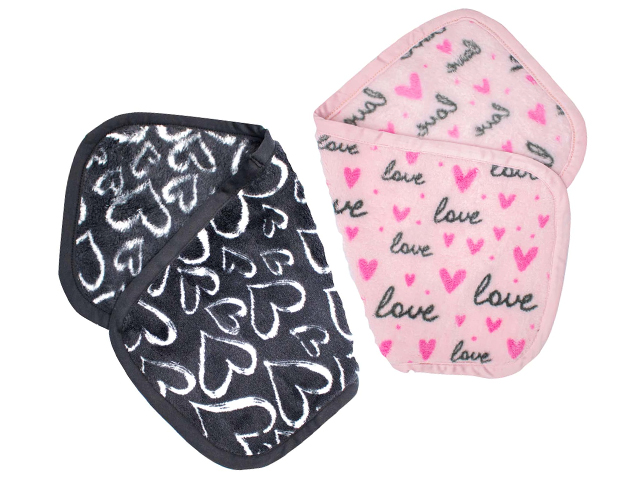 Liquid restrictions are the bane of every jet-setting beauty junkie. But this handy gizmo means you don't have to decant your face wash into 3.1-ounce bottles. In fact, you don't need soap at all. Soak this cloth in water, and it can tackle grime, sunscreen, and makeup, even waterproof mascara. The two-for-one price means you always have a fresh cloth when one is in the washing machine.
On sale for $25
Related Stories
All products have been hand-picked by our writers and editors. Items purchased through links may earn us a commission.