Packing Tips
What to Bring With You On Every Hike: 10 Essentials for a Day Hike
The United States has more than 640 million acres of public land and 58 national parks. There are few easier ways to enjoy all of nature's beauty than with a day hike. Alright, maybe driving on a park road is easier—but definitely not as fun! While you can technically hit the trails with nothing more than a pair of sneakers and a bottle of water, experienced outdoors people—and the National Park Service—know that nature can be unpredictable. It's better to play it safe and be prepared. If you're planning on taking a day hike, read on for the hiking essentials you'll need. Happy trails!
In order to get visitors as prepared for any emergency as possible, the National Park Service recommends everyone travel with a list of "10 essentials." They are:
Navigation
Sun protection
Insulation
Illumination
First aid
Fire
Tools
Food
Hydration
Emergency shelter
Chances are, you already have some of these essentials in your house, you just need to remember to pack them before you head into the wilderness. But if you're looking to upgrade some of your gear, or you're missing something critical, below are 10 pieces of hiking gear that'll help you stay secure out in the wild. Safety first.
1. Navigation
Garmin InReach Explorer+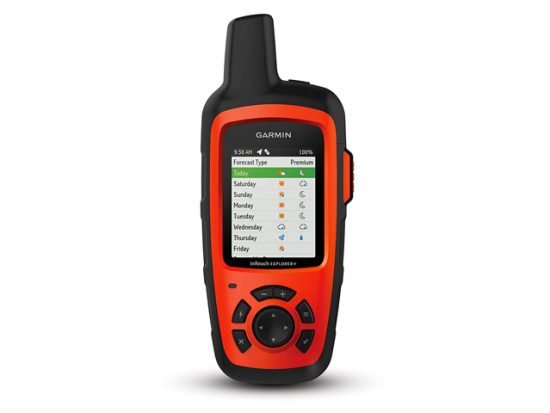 When you're going out of cell range and want peace of mind, the Garmin InReach Explorer+ is a GPS tracker, communication device, and emergency beacon all in one. A monthly subscription allows you to share your location, send custom messages, or shoot off pre-set texts to your friends and family from anywhere in the world. The device can also be pre-loaded with topographic maps and has a built-in compass and altimeter. And perhaps best of all: You can send an emergency SOS signal to search and rescue if you get in trouble and message back and forth with rescuers. This genius device is as close to buying peace of mind as you can get.
2. Sun Protection
Kiehl's Activated Sun Protector Sunscreen Aqua Lotion
If you're going to be outside for any length of time, it's vital to keep your skin protected from harsh rays. Clothing, hats, and sunglasses are your first line of defense, but for skin that's still exposed, a broad-spectrum sunscreen (ahem, that you love enough to actually put on and reapply) is key. Kiehl's Activated Sun Protector formula has rave reviews for not being sticky, going on clear, and most importantly—actually working. The non-greasy 30 SPF formula can be used on both face and body, and there's also a 50 SPF version if you want to up the sun protection ante.
3. Insulation
Columbia Voodoo Falls 590 TurboDown Hooded Jacket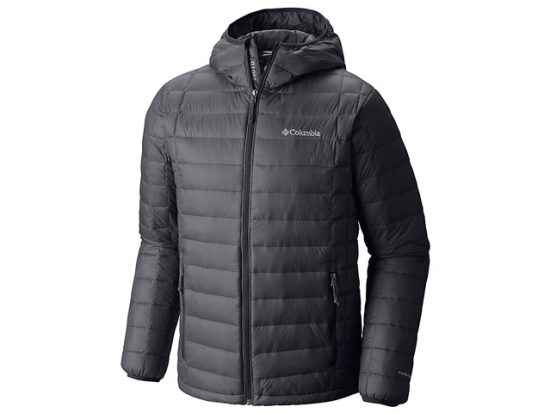 An insulated jacket is especially important during cold weather hikes and in the desert year-round, as temperatures drop dramatically after nightfall. If you're stuck overnight, an insulated jacket will keep your core warm and ward off hypothermia. Certified as "Responsible Down Standard" (which emphasizes humane treatment of ducks and geese), Columbia's Voodoo Falls jacket has a hood, thermal reflective lining warm enough for even chilly winter days, and water-resistant fabric. Just be sure to keep it dry from both sweat and significant rain or snow—down loses its insulating properties when soaked.
A rain jacket is a necessary piece of gear even on sunny days, both because weather can be unpredictable in the mountains, and because a rain jacket can serve more functions than the name implies. Like an insulating layer, a rain jacket helps you retain heat should you face an unplanned-for cold snap, and it also protects you from warmth-stealing wind storms or rain downpours. Make sure it's waterproof, not just water resistant. We like that the Columbia Watertight Li has pockets (great for keeping essentials dry), and a mesh lining to help with breathability should you need to wear the jacket while moving. Plus, it can pack down into one of it's own pockets, making for easy portability.
4. Illumination
Black Diamond Spot Headlamp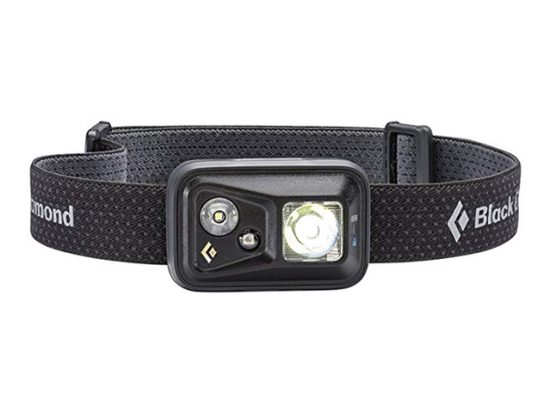 There's no denying the convenience of flashlights on cellphones, but when you hike later than you expect and need real illumination, a reliable headlamp like the Black Diamond Spot can help you safely see the path ahead of you—and prevent wasting precious phone battery life. This headlamp's beam can reach 80 meters and is rated as waterproof. It also has seven different lighting options (red night-vision and strobe among them) so you can throw a wilderness party—or use light to avoid spooking campers or wildlife. Responsible hikers know that a headlamp can be the number one way to prevent injuries after dark.
5. First Aid
AdventureMedicalKits Medical Kit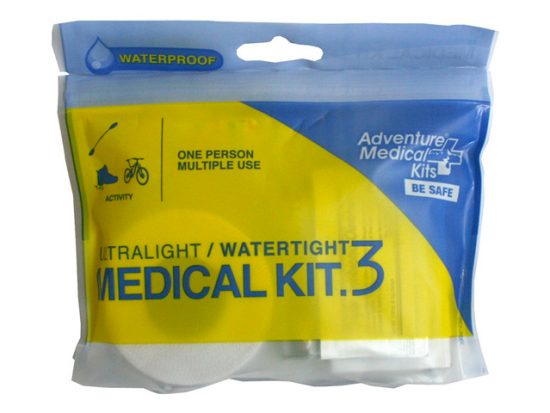 Accidents happen on the trail. It's vital to add a pre-packed medical kit to your bag. This one from Adventure Medical Kit is completely sealed so that it's waterproof. It holds several types of bandages, antihistamines, alcohol swabs, and antibiotic creams, which should be enough to handle the most common types of injuries and irritations encountered on hikes. It also weighs just 2.4 ounces, so won't weigh you down when you're powering up a mountain.
6. Fire
Stormproof Matches
The ability to get a flame going quickly is key in an emergency. Fires provide warmth, ward off animals, signal for help, and makes both food and water safe for ingesting in emergency situations. Always carry a lighter, but in the event that it fails, have a backup. Traditional matches are useless if they touch water, but these stormproof matches can be submerged and will still light. They stay burning for 15 seconds and come in a waterproof case that floats should you drop it in water. Adventurous hikers would be wise to throw a pack of these in their daypacks.
7. Tools
Swiss Army Knife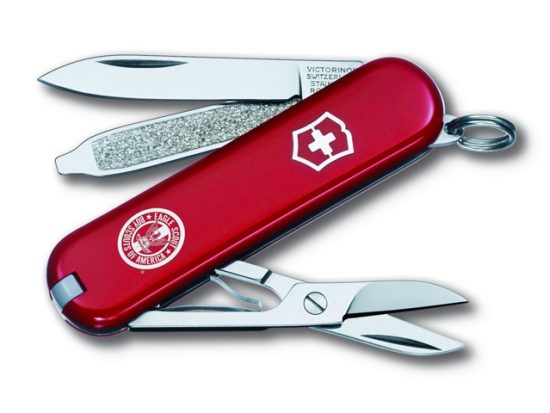 Even if you're just planning on slicing an apple on your hike, a sharp blade is an important tool for both first aid and gear repair in an emergency. A small Swiss army knife gives you a blade and even more functional versatility with scissors, tweezers, a screwdriver, nail file, and toothpick. It probably won't help you chop down any branches for shelter, Naked and Afraid style, so bear that in mind. This Swiss army knife option weighs less than an ounce and has a keyring that can be clipped to your pack so you never leave it behind. Pro tip: The knife can be resharpened on a whet stone so it's always sharp when you need it (for apple slicing and beyond).
8. Food
Greenbelly Backpacking Meals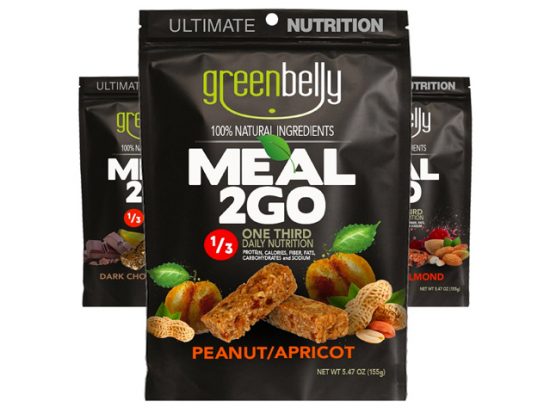 $26 for a three-pack at Amazon
Food is a no-brainer on a day hike. Obviously, there won't be any restaurants out in the wild, so you have to pack something edible to keep energy levels high. When thinking about a day hike snack, keep your choices simple, nutritious, and lightweight. Some favorite options include beef jerky, peanut butter packets, and nuts. Remember to think about packaging too, as you'll have to carry out any garbage you bring in. If you're on a serious day hike, or just want to have something extra nutritious in your pack in case of an emergency, try Greenbelly Backpacking Meals. These substantial meal bars have over 600 calories and feature whole chunks of fruits and nuts in fluffy crisped rice. Flavors include dark chocolate and banana and peanut with apricots.
9. Hydration
Katadyn BeFree Water Filter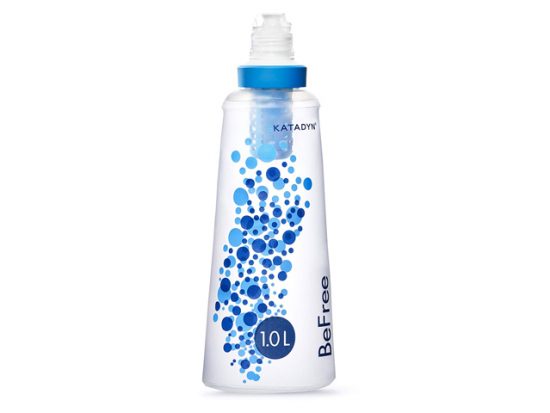 Carrying a bottle of water is a hiking no brainer. But one bottle of water is also finite—if you misjudge how much you'll need, you could be temped to drink from contaminated water sources or let yourself get dangerously dehydrated. The Katadyn BeFree is the solution. It's one of the fastest lightweight filters out there. It weighs next to nothing, will keep you from a bad case of Giardia, and the filter can make 1,000 liters of water drinkable before it needs to be replaced. That said, in order to use a portable water filter, there has to be water around to filter—familiarize yourself with water sources along the route you're taking, and if there aren't any, always pack extra water.
10. Emergency Shelter
SE Emergency Outdoor Tube Tent
Most day hikers aren't thinking about spending the night in the wild, but from a survival standpoint, that can be a problem. Thankfully, you don't have to carry a full camping rig to make yourself significantly safer—a simple emergency shelter like this one is fantastic. It doubles as a blanket, is highly visible in bright red or orange, and weighs less than two pounds. It's also waterproof and heat-reflective, so you stay warmer in bad weather. Definitely not as cozy as your typical glamping set up, but worth carrying with you on a longer hike.
Bonus Hiking Essentials
Most national parks and hiking trails have strict policies about leaving garbage behind. Plan on carrying out all of your trash to help keep nature looking natural. Gallon-size Ziploc bags are an excellent and lightweight receptacle for all of your trash. For hot weather or dusty hiking, the Buff Coolnet UV Multifunctional headband keeps the sun (and dirt) off your neck or forehead, while providing built-in UV protection. Treat your feet to a nice pair of Merino wool socks. This pair provides cushioning without adding weight, and the natural fibers keep feet cool and dry.
Related Stories
All products have been hand-picked by our writers and editors. Items purchased through links may earn us a commission.