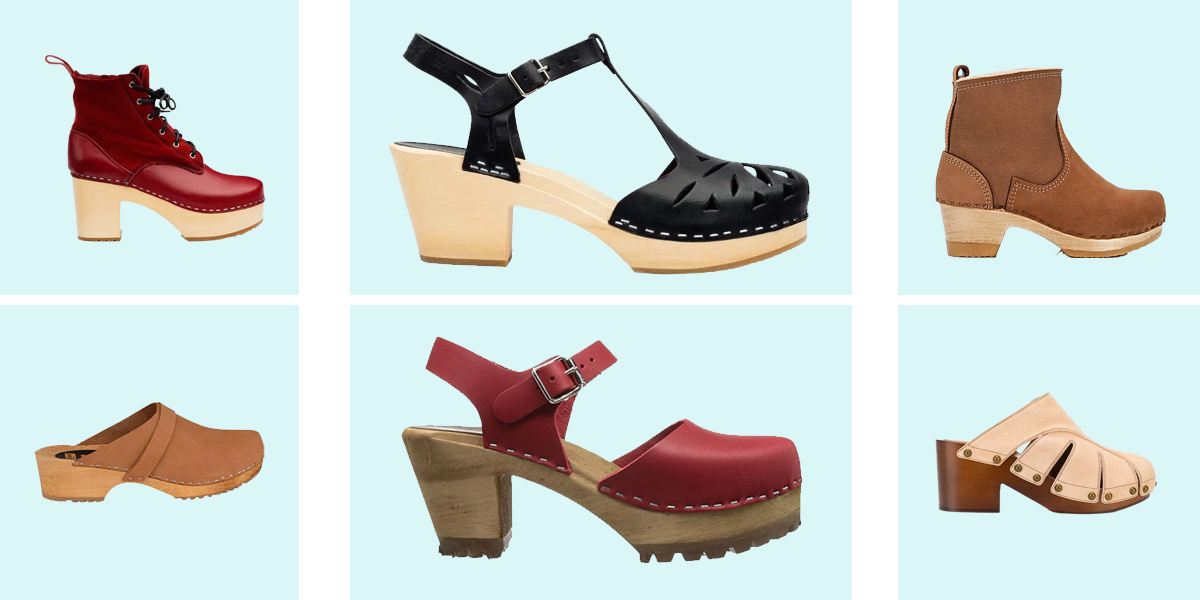 Shop
The 13 Pairs of Clogs We Want for Every Stylish Step of Every Trip
In case you haven't heard by now, clogs are back in a big way. The biggest question isn't, "Who would wear clogs?" It's, "Who isn't wearing clogs?" These wood-soled and chunky shoes have been spotted on the feet of fashionable women on chic vacations around the world. Clogs offer the ideal marriage of style and ease, and if you think they're unsexy or uncomfortable, you're in for a surprise. Clogs come in an endless array of styles, and can be worn in all seasons—making them the perfect vacation shoe. And let's talk (and talk and talk, seriously, we could go on forever) about how they're easy to walk in, weigh very little, and slip off without a problem at the airport. We've rounded up our 13 pairs of favorite clogs to take on every step of every trip. Get ready to join the cult of clog.
What to Look for in a Pair of Clogs
Lightweight, moldable wood bottoms keep clogs comfortable and easy to walk in.
Ankle straps or a closed heel ensure that your feet stay firmly in place if you want extra stability.
Genuine leather is ideal. If the leather feels stiff at first, it will eventually soften with wear.
Don't be afraid to pair clogs (especially closed-toe versions) with socks—it's chic.
What to Avoid in a Pair of Clogs
Many clog brands use European sizing, and the sizes are not always consistent. Some clog brands run large while others run small. Read what the brand says about sizing and check out any user reviews.
Don't immediately wear your clogs for an entire day. Wear them around the house first, and give them some time to break in.
Avoid soles that seem too rigid and unforgiving. While walking in clogs can take getting used to, some versions are more shock-absorbent than others.
Related Stories