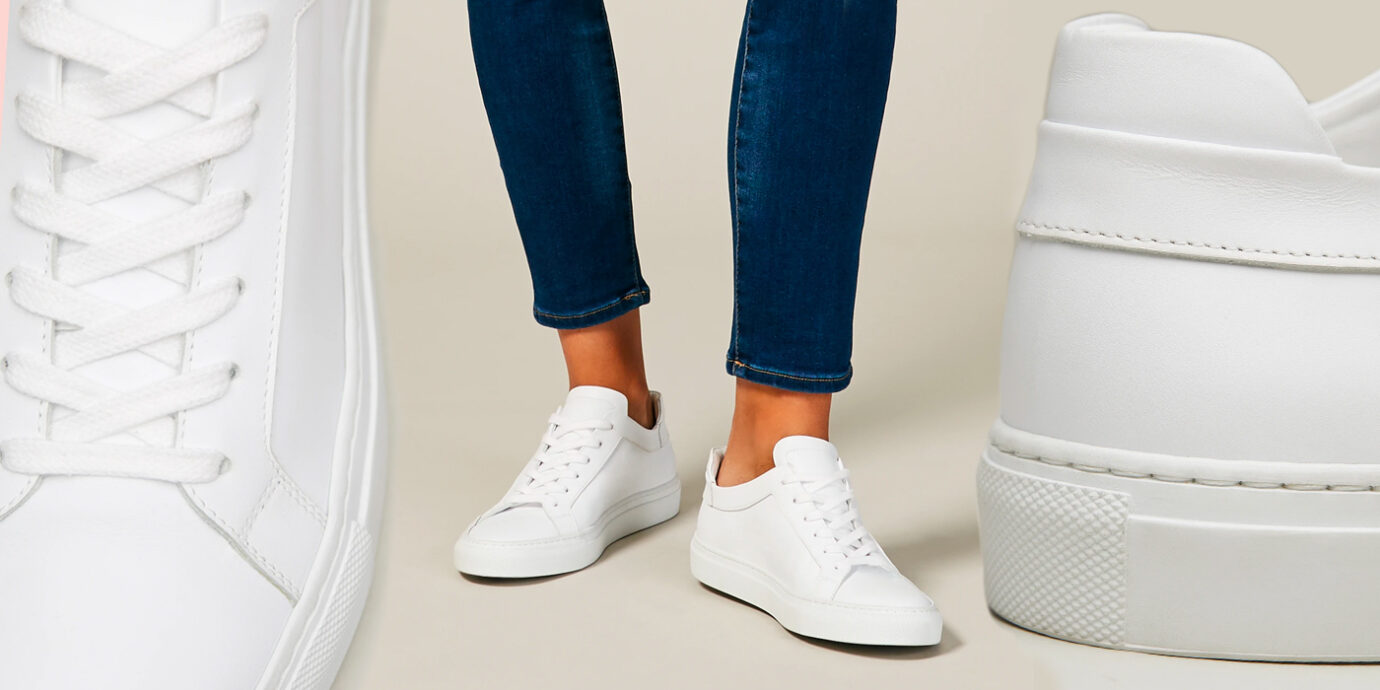 Shop
The Perfect White Sneaker That Ended My Search for the Perfect White Sneaker
I know I'm not alone when I say there are certain shoes I consider travel staples: supportive-but-stylish sandals, versatile booties, chic loafers, and the pair of perfect white sneakers. My search for those white sneakers has taken me through all the classics—Chucks, Keds, Vans, Stans—but, as it turns out, my perfect white sneaker is from an Italian shoe startup that is (relatively) new to the game. The Palestra Minimo by M.Gemi has everything I'm looking for—and my criteria is pretty long. Here are all the reasons The Palestra tops my list.
It's been a long road finding my holy grail white sneaker. Past faves included Stan Smith, the hard-to-find Novesta, and the discontinued Chuck Taylor II. M.Gemi could sound like an outlier on this list, lacking the name recognition or decades-long heritage of, say, Keds or Converse. But since launching in 2015, the company has become a cult favorite for its range of super-high-quality shoes, all handmade in Italy in family-owned artisanal workshops and sold direct to consumer on M.Gemi's website. (Case in point, the brand's most popular styles regularly sell out and rack up waitlists in the thousands.)
But it's the shoe itself that sold me. The Palestra Minimo had a sleek look that has serious range. It reads as a chill skater shoe or retro preppy kick depending on how you style it. Palestra Minimo's reviews (earning 4.5 out of five stars) were almost universally positive. "Awesome," "Gorgeous," and "Absolutely Perfect" were typical raves. Reviews also showed fans were packing them for trips to Paris, Italy, Mexico, Greece, Spain, Charleston, the Caribbean, etc. Clearly these shoes were made for travel. With an upcoming trip to Mexico City, I decided to get a pair for myself and put them to the test.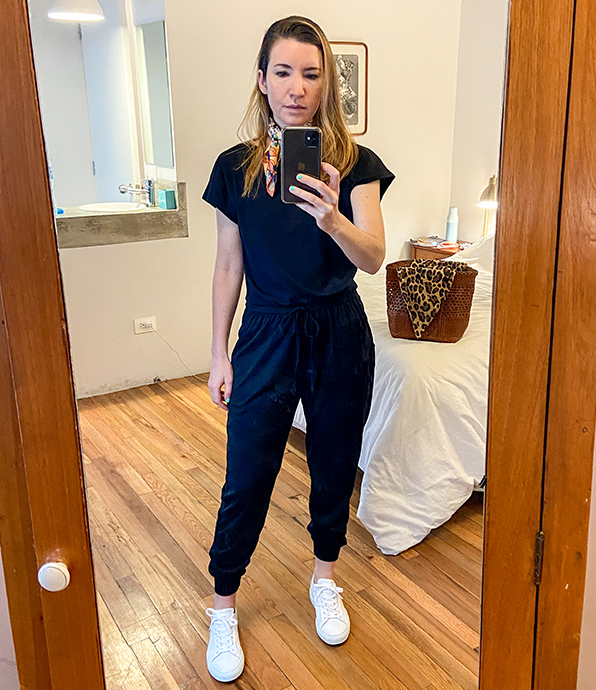 When they arrived, my pair went straight out of the box and onto my airport-bound feet. I'd also packed a pair of Birkenstocks and my beloved Comfortiva sandals, but I barely took them out of the suitcase—the Palestra Minimos were basically all I wore. Right from day one, when I clocked 30,000+ steps all over Centro Historico and magical Roma, they delivered. From leisurely lunching at Contramar (the tuna tostadas are worth the hype!) to admiring the altars and organs of Catedral Metropolitana to screaming my head off at a Lucha Libre wrestling match, the Palestra Minimos were supportive and comfortable. Not only that, they looked great with every outfit I packed in my carry-on, from the cotton jumpsuit I donned for pulque and mariachi music on Plaza Garibaldi to a yellow midi dress I wore for Casa Azul and market-shopping in Coyoacan. I even dressed up the sneaker with silk pants for a nice dinner at Rokai, followed by drinks at Le Tachinomi Desu, a standing-room-only natural wine bar with a chic, well-dressed crowd.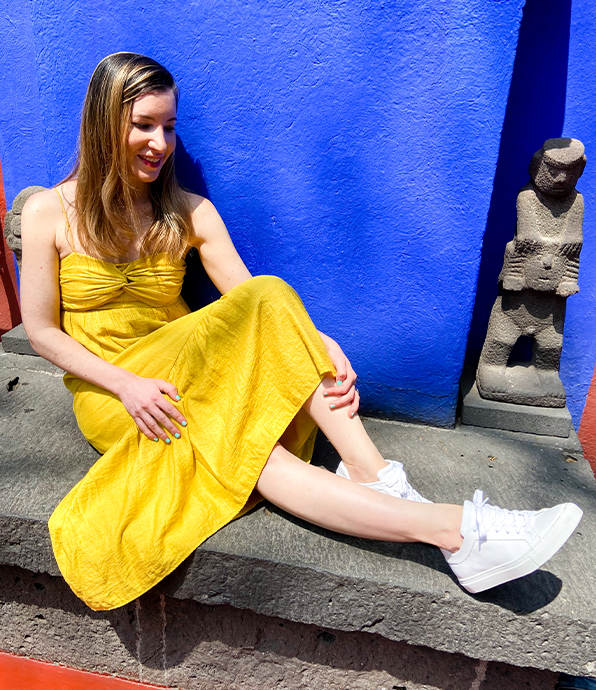 After all this on-the-ground testing, I can confidently say that the Palestra Minimo is the perfect sneaker for travel. Its plump footbeds and thick rubber soles cushioned my feet nicely for all-day wear, the leather exterior was supportive around my ankles (the leather molds to the shape of your foot over time; the brand recommends ordering a half-size down), and the chic all-white style goes with an entire suitcase full of travel outfits. And post-vacation, the shoe is perfect for everything from running errands to office outings.
One thing to note is that they're definitely squeaky the first few days while breaking in. In my case, the creaks were drowned out by the sounds of CDMX, but reviewers who broke them in at the office reported feeling self-conscious by the noise. Also, the shoes were a bit stiff right out of the box, but were already loosening up and feeling more flexible by day two. As far as material goes, leather obviously isn't as lightweight as canvas or knit, but the leather is easy to wipe clean and quite durable. Add to this the fact that the soles are sewn to the leather uppers by hand, making the Palestras far more sturdy than your average glued-together shoe. After the break-in period, the shoes felt soft—zero rubbing, pinching, or squeezing—and the squeaks subsided.
TLDR: The M.Gemi The Palestra Minimo Review
Perfect white sneakers, handmade in Italy
Super versatile—the minimalist style goes with everything and is easy to dress up or down
Supremely comfortable once broken in; won't rub, squeeze, or pinch
Supportive footbeds for comfy, all-day walking
Leather molds to the shape of your foot with time (brand recommends ordering a half-size down)
Easy to clean (spray them down first!)
Very durable (soles are sewn to leather uppers by hand—no glue)
Reasonable price considering the quality; low markup
One con: Squeaky the first few days while breaking in
Available on M.Gemi's website, with free shipping, returns, and exchanges
Related Stories
All products have been hand-picked by our writers and editors. Items purchased through links may earn us a commission.