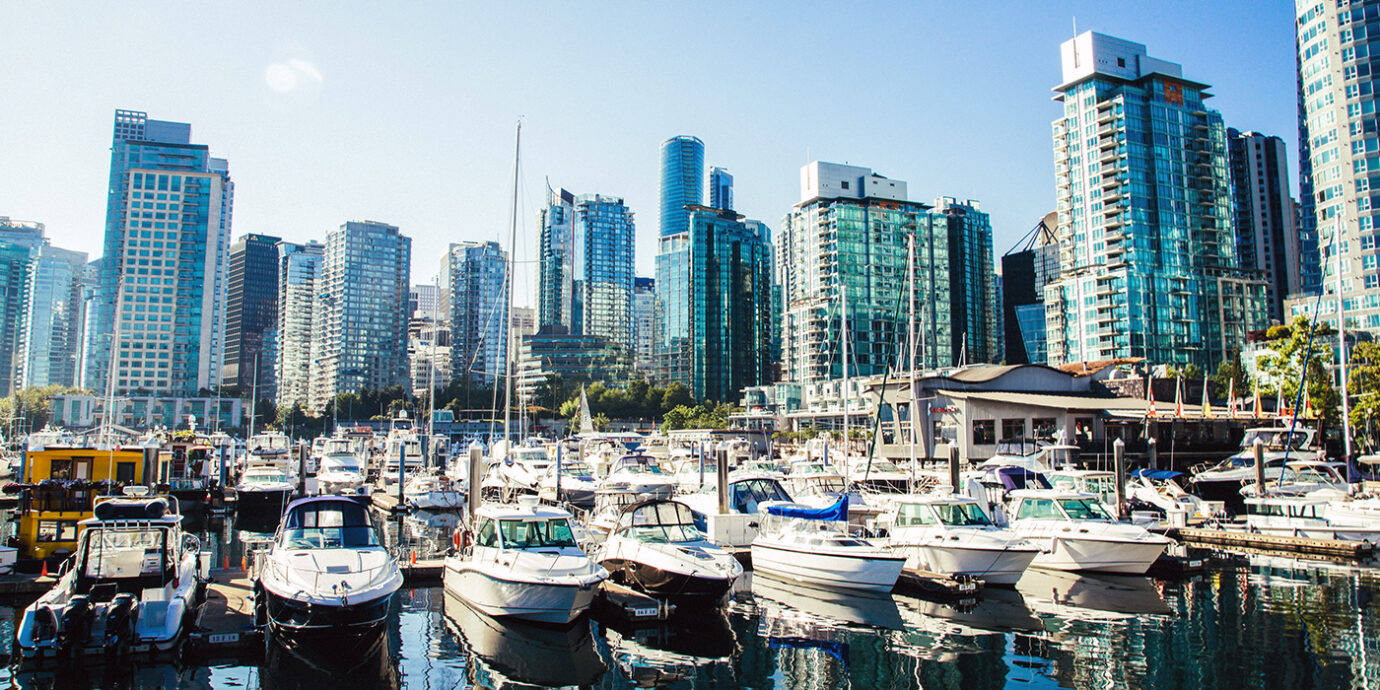 By Destination
The Ultimate Vancouver Packing List
Indecisive travelers who can't choose between urban excursions and outdoor adventures will love Vancouver. This city in Canada's southwestern corner—bordered by the Pacific, fringed by impressive peaks, and positively bursting with Insta-worthy vistas—offers the best of both worlds. It's the kind of place where you can browse Gastown boutiques, eat your way through Granville Island's Public Market, kayak around Stanley Park (or, depending on the season, hit the ski slopes in the North Shore Mountains), dine on dim sum in Chinatown, and sample designer cocktails in Yaletown all on the same (packed) day. The downside? Well, locals affectionately call the city "Raincouver" for good reason: the weather can be dreary and damp for months on end. But don't worry about becoming the poster child for mildew. We're here to help you pack with the ultimate Vancouver packing list...which includes what to leave at home.
By Sue Lee and Sophie Whitcomb
Your suitcase packing checklist
Click items to view travel editor-approved options
THE PERFECT LUGGAGE
Vancouver isn't glitzy, so skip the blinged-out bags and go with casual classics instead. For a weekend break in this often-rainy city, it's hard to beat the water-repellent Waxed Canvas Duffle from Lands' End: the tried-and-true design is practical while details like leather trim and vintage-look zipper pulls lend it a timeless appeal. Planning a longer trip? Opt for one of Away's sturdy, understated choices. Perfect for a week-long vacay, The Carry-on is available in two sizes (each designed to fit in the overhead bin on most major airlines). When checking luggage for extended stays, upgrade to The Medium. All boast an "unbreakable" polycarbonate shell, TSA-approved locks, handy interior compression systems and even discrete laundry bags. Better yet, all come in at least 11 colors—ocean-inspired blues among them—and can be customized at extra cost, making them easy to spot on the airport carousel.
THE THREE PAIRS OF SHOES YOU'LL NEED FOR EXPLORING VANCOUVER
Vancouverites embrace an active, outdoorsy lifestyle year-round, so casual and comfortable are the watchwords here. Just remember that, save for in summer, comfortable is synonymous with waterproof. When sightseeing, Sorel's Ella flats are just the ticket for girls and guys should go for Ugg chukkas (both complete with grippy rubber soles). Supplement these with traditional, yet trendy, boots that can withstand almost any weather: think men's Blundstones or women's Hunter wellies (a sunny yellow pair brightens up even the dreariest winter day). You'll also want something dressier for evenings out. Standard club-worthy footwear works, like these head-turning leopard-print block heels for women and derby-trainer hybrids for men. It's really only warm enough for super strappy sandals in July and August.
Women's Shoes
Men's Shoes
STYLE FOR VANCOUVER
Like their kindred spirits in Seattle or Portland, Vancouverites tend to be cool-casual types who are devoted to the great outdoors. In order to fully enjoy it, they make comfort a priority. So it's no surprise that active wear is the unofficial uniform here. Popular variations on the theme range from yoga-inspired athleisure apparel (remember, this is the birthplace of Lululemon) to hardier urban-hiker garb featuring flannel, fleece and, most importantly, a topping of Gore-tex—the waterproof fabric which is considered almost mandatory in a city that, by Canadian standards, is warm but notoriously wet. That may dampen the enthusiasm of die-hard divas who wouldn't dream of traveling without a suitcase full of sky-high stilettos and skimpy LBDs… but old-school fans of anoraks, bum bags, and bucket hats will be in heaven. The trendy crew will be, too: thanks to tastemakers' fascination with "gorpcore," the outdoor look is definitely in—meaning you can dress fashionably without having to sacrifice functionality.
Women's Style for Vancouver
Men's Style for Vancouver
FIVE FOOLPROOF OUTFITS FOR VANCOUVER
1. WHAT TO WEAR TO STANLEY PARK
Bigger than Central Park, Vancouver's most beloved green space offers 1,000 acres of activities right on the edge of downtown. Cycling—particularly along the scenic 5.5-mile seawall—is very popular with locals, and, if you want to join them, you can simply don shorts and pedal-friendly sneakers, then rent a bike nearby. Of course, depending on the season, you can also hike well-maintained trails, hit sandy summertime beaches, take a carriage tour, or just the ogle the belugas at Canada's largest aquarium: Vancouver Aquarium.
Women's Outfit for Stanley Park
Men's Outfit for Stanley Park
2. WHAT TO WEAR TO GRANVILLE ISLAND
Hopping a wee blue ferry to nearby Granville Island is a must for Vancouver visitors. The focal point is the market packed with gourmet goodies, not unlike Seattle's Pike Place. Plus there are craft shops, artisans' studios, microbreweries, ample eateries and more. But English Bay breezes keep it comparatively cool year-round, so channel your inner lumberjack by opting for cozy flannel (especially if you're staying after dark for some live entertainment). Bring a tote or backpack to carry home any treasures you pick up, too.
Women's Outfit for Granville Island
Men's Outfit for Granville Island
3. WHAT TO WEAR TO CITY MUSEUMS
Take a break from the athleisure look and go for something more polished when exploring Vancouver's many museums. Top picks include the Vancouver Art Gallery (housing an evocative collection of Emily Carr's West Coast wilderness paintings); the engaging Museum of Vancouver (which focuses on civic history); and the University of British Columbia Museum of Anthropology (known for its towering totem poles). Some of the most intriguing sights at the latter are on the grounds, so come dressed for the outdoors!
Women's Outfit for Museum Visits
Men's Outfit for Museum Visits
4. WHAT TO WEAR TO EXPLORE DOWNTOWN VANCOUVER AND ROBSON STREET
Robson Street runs right through downtown Vancouver, from BC Place Stadium to Stanley Park. The blocks between Burrard and Jervis make up Vancouver's best-known shopping district. Stores in the immediate area combine the expected High Street brands with high-end alternatives. But most shoppers here look like they're actually en route to a yoga class or trailhead. So pull on some active wear and you'll fit in just fine. Tip: be sure to stop at the flagship stores of Aritzia and Lululemon—both were founded in Vancouver.
Women's Downtown Vancouver Outfit
Men's Downtown Vancouver Outfit
5. WHAT TO WEAR TO THE ORPHEUM OR QUEEN ELIZABETH THEATRE
Because Vancouver is such a low-key place, going glam is by no means necessary—even at the city's premier performing arts venues. That said, catching a show at the Orpheum or Queen Elizabeth does give you an excuse to finally dump the Gore-Tex and up your fashion game. A shimmery anorak for women and a travel-friendly (water-resistant!) blazer for guys paired with animal prints and hits of vegan leather from Canada's own Matt & Nat will let you dress to impress without looking like you're trying too hard.
WHAT NOT TO PACK FOR VANCOUVER
For starters, you can leave behind any preconceived notions about brutal Canadian weather. Enjoying a temperate coastal climate year-round, Vancouver is the country's mildest major city, so you don't have to waste precious suitcase space on snow-busting boots or a weighty wool coat. On the other hand, moderate summers with temps that top out at 71  mean your barely-there sun wear isn't really required either. Nor do you have to anticipate every little need when packing your bags for this destination: if you forget something, you can just pick up a replacement on arrival. After all, Vancouver is a multicultural city with two million-plus people where you can buy almost anything imaginable…legal cannabis included. Americans, in particular, should note that Canada shares the same electrical system: as a result, power adapters and converters can also be left at home.
THE *ONE THING* WTP EDITORS ALWAYS PACK FOR VANCOUVER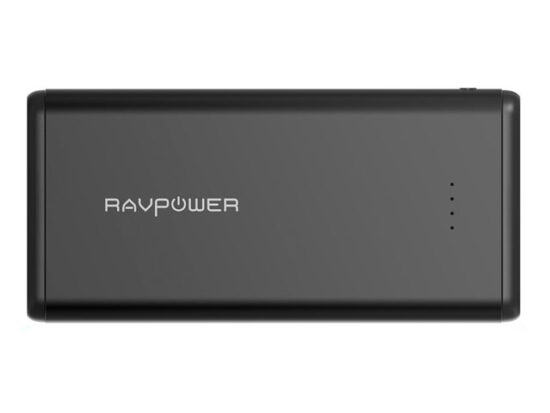 The thing with Vancouver is that you're going to be on the go, all day long. Whether you're taking the ferry to Granville Island, rambling through shops on Robson Street, or checking out Stanley Park—you're going to be out and about most of the time—there's just so much to do and see in Vancouver! And while that's great for having a blast and creating unforgettable vacation memories, it's a lot to ask from your smartphone battery. Come prepared with the RAVPower RP-PB006 portable charger. It's insanely powerful and incredibly lightweight, making it easy to carry and stay charged. So you can take art mural selfies and get videos of whales instead of scrambling for an outlet. Isn't that smart? —WTP Editors
VANCOUVER'S WEATHER AND SEASONS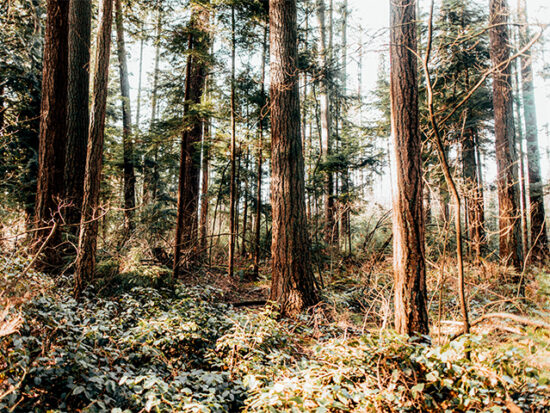 Lapped by the Pacific, this southwestern city has a comparatively mild climate that will make you rethink stereotypical notions of the "Great White North." In fact, its climate is more akin to Seattle or Portland than other popular Canadian destinations. Even in January (the coldest month) the average high is 42°F and the average low is right at the freezing mark. So Vancouver seldom gets snow and what does come down doesn't last long. Rain, though, is another matter. It's a constant for much of the year. Upwards of 50 inches of precipitation falls annually, and during the wettest periods (November and December) you can expect rain up to 20 days per month. Concomitant fog, coming in off the ocean and trapped by the surrounding mountains, must also be factored in. Low clouds and gray skies dominate most winter days. The upside is that spring arrives early in Vancouver. By February, when East Coasters are typically knee-deep in snow, crocuses start blooming in Vancouver gardens. Summers, meanwhile, are warm and comfortable as opposed to, say, Toronto or Montreal (which can be scorching hot and very humid). As an added bonus, fine weather often lingers into October before rain clouds gather again.
Note: This data comes from our friends at Weather.com. We recommend using this together with a traditional forecast as you get closer to your departure date.
JANUARY
Plan for day temps between 32 and 42
Expect 6 inches of precipitation
What to Wear in Vancouver in January: Winter equals rain here and January gets, on average, six full inches of it. Be prepared by wearing a hooded waterproof jacket over a warm fleece or insulated vest, and those ubiquitous Hunter boots.
Women's Recommendations: Hooded waterproof jacket, insulated vest, Hunter boots
Men's Recommendations: Hooded waterproof jacket, Patagonia fleece pullover, Hunter boots
FEBRUARY
Plan for day temps between 34 and 46
Expect 4.9 inches of precipitation
What to Wear in Vancouver in February: Already tired of the rain? A winter wonderland awaits in the North Shore Mountains. Hit the slopes then do the après-ski thing in style by topping toasty thermal wear with iconic Hudson's Bay stripes.
Women's Recommendations: HBC sweater, HBC pom pom toque, thermal v-neck top
Men's Recommendations: HBC sweater, lambswool scarf, thermal-long sleeve tee
MARCH
Plan for day temps between 36 and 50
Expect 4.3 inches of precipitation
What to Wear in Vancouver in March: The mercury in local thermometers is rising but the rain continues to fall. That means you'll still want waterproof outerwear plus a light sweatshirt for layering (opt for one from Roots, a Canadian institution).
Women's Recommendations: Gore-tex jacket, water-resistant shoes, Roots sweatshirt
Men's Recommendations: Gore-tex jacket, water-resistant shoes, Roots sweatshirt
APRIL
Plan for day temps between 40 and 54
Expect 3 inches of precipitation
What to Wear in Vancouver in April: Blossoming cherry trees help brighten April's often gray days. Follow Mother Nature's example by using cheery accessories to add a jolt of much-needed color to your standard water-resistant wardrobe.
Women's Recommendations: Belt bag, floral scarf, ruffle socks
Men's Recommendations: Baseball hat, Nixon watch, sports socks
MAY
Plan for day temps between 46 and 61
Expect 2.4 inches of precipitation
What to Wear in Vancouver in May: May is prime time for whale watching. Aboard a tour boat, waterproof or quick-drying wear is essential. Remember sunglasses to protect your eyes from the water's glare and a sweater to fend off ocean breezes.
Women's Recommendations: Waterproof lightweight jacket, Ray-Ban sunglasses, striped sweater
Men's Recommendations: Waterproof packable jacket, Clubmaster sunglasses, striped sweater
JUNE
Plan for day temps between 52 and 67
Expect 1.8 inches of precipitation
What to Wear in Vancouver in June: Things take a turn for the better weather-wise as summer officially approaches. That said, it's prudent to pack a compact collapsible umbrella and a fold-up waterproof shell in case of drizzle or downpours.
Women's Recommendations: Travel umbrella, green waterproof shell, waterproof sneakers
Men's Recommendations: Travel umbrella, waterproof shell, waterproof sneakers
JULY
Plan for day temps between 55 and 71
Expect 1.4 inches of precipitation
What to Wear in Vancouver in July: Summer-in-the-city staples, like on-trend sunnies, stylish shorts and (finally!) sandals—are perfect for Vancouver's driest month. But bring along a light jacket as well: you'll want one for lounging around on cooler evenings.
Women's Recommendations: Rimless sunglasses, shorts, beige sandals
Men's Recommendations: Aviator sunglasses, chino shorts, Birkenstock sandals
AUGUST
Plan for day temps between 55 and 71
Expect 1.5 inches of precipitation
What to Wear in Vancouver in August: Ready for a refreshing dip? Unless you're bound for Wreck Beach (the city's infamous clothing-optional choice) you'll want to pack your most Instagramable swimwear. And don't forget a sun hat and sunscreen!
Women's Recommendations: One-piece swimsuit, fringe straw hat, Paula's Choice sunscreen
Men's Recommendations: Swimsuit, Surf baseball hat, mineral-based sunscreen 
SEPTEMBER
Plan for day temps between 50 and 65
Expect 2.5 inches of precipitation
What to Wear in Vancouver in September: Make the most of this month's lingering warmth by taking a hike up into the nearby mountains. The standard outdoorsy uniform includes breathable Gore-tex pants paired with sturdy shoes and a practical daypack.
Women's Recommendations: Minimalist pants, hiking shoes, Fjallraven daypack 
Men's Recommendations: Minimalist pants, waterproof hiking shoes, Osprey daypack
OCTOBER
Plan for day temps between 43 and 56
Expect 4.5 inches of precipitation
What to Wear in Vancouver in October: October is a glorious time to go leaf-peeping in Stanley Park or the surrounding countryside. Choose an autumn-inspired palette, layering chunky knits with almost anything made from classic corduroy or flannel.
Women's Recommendations: Chunky knit sweater, flannel shirt dress, corduroy jeans
Men's Recommendations: Wool sweater, plaid flannel shirt, corduroy jeans
NOVEMBER
Plan for day temps between 37 and 48
Expect 6.7 inches of precipitation
What to Wear in Vancouver in November: Temperatures dip into the 30s this month, so add a warm hat and scarf to your list of weather-beating essentials. Look for Merino wool material: it's super soft, machine washable, and will wick away moisture.
Women's Recommendations: Merino beanie, wool scarf, touch-screen gloves
Men's Recommendations: Canada Goose Arctic beanie, wool scarf, touch-screen gloves
DECEMBER
Plan for day temps between 33 and 43
Expect 7 inches of precipitation
What to Wear in Vancouver in December: Dreaming of a white Christmas? There is less than a 10% chance you'll get one in this coastal city; however, you can still make the holiday season merry and bright by dressing for a festive night on the town.
Women's Recommendations: Velvet blazer, jumpsuit, matte lipstick
Men's Recommendations: Velvet jacket, silk tie, gold cufflink set
FREQUENTLY ASKED QUESTIONS ABOUT VANCOUVER

What are some fun events in Vancouver?
Annual events provide four-season fun in Vancouver. Many have an artsy orientation—picture the stellar Vancouver International Jazz Festival, which launches the summer season, or the city's Folk and Fringe festivals, held in July and September respectively. Others, like the late-winter Cherry Blossom Festival, offer an outdoorsy alternative. Prefer human nature? The Lunar New Year Festival and the Mid-Autumn Festival highlight Vancouver's Pan-Pacific connection.
What should tourists do in Vancouver at night?
As you'd expect given its size, this city has a wealth of after-dark cultural offerings, including symphonic performances at the historic Orpheum Theatre and dramatic productions at the Queen Elizabeth complex (see above for outfit ideas). If you're looking for something more intimate, moody lounges and craft beer bars are plentiful, too. When only dancing will do, head to Yaletown or Granville Street's Entertainment District where chock-a-block options catering to different tastes await.
What are the hippest restaurants in Vancouver?
January's 17-day Dine Out Festival, a true foodie's delight, underscores Vancouver's culinary cred. However, at any time of year you can enjoy "hip" eateries that actually live up to their hype in terms of both meals and mood. Many of the best celebrate Vancouver's multicultural mélange: try Vij's Rangoli for innovative Indian food, Como Taperia for Spanish small bites, Chambar for Belgian-meets-North African fare, and Kissa Tanto for unique Italian/Japanese fusion dishes.
Related Stories