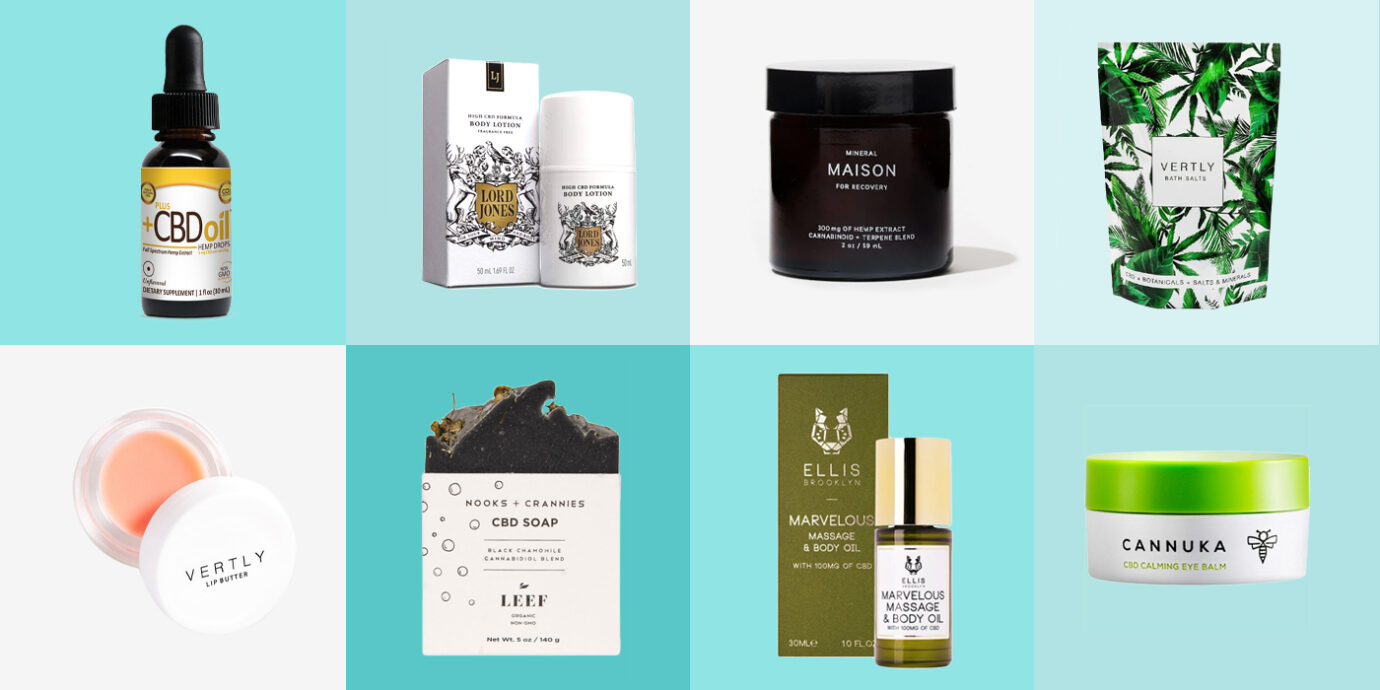 Shop
The Best CBD Beauty Products for Anxiety-Free Travel
Vacation is supposed to be a break from the daily grind, but between the stress of making it to the airport on time to the ping-ponging between time zones, travel can get our bodies and mental states all out of whack. The sharp rise of CBD-infused products in recent years has promised to ease pain and anxiety, but a crowded marketplace and concerns about legality may have you questioning whether CBD is the way to go. We've answered all your questions here, plus thrown in the CBD product recommendations that will help you breathe a big sigh of relief on your next getaway.
FAQs about CBD
What is CBD, exactly?
CBD is the abbreviation for cannabidiol, a chemical found in what you probably call marijuana or weed, and what the scientific world calls the cannabis sativa plant. But there's a difference between using a CBD product and smoking a joint—a joint also has delta-9-tetrahydrocannabinol, or THC, in it. That's the major active ingredient in marijuana, and the one that can make you feel high. CBD, on the other hand, is the non-psychoactive ingredient in the plant, the one that many people find helps to calm nerves, reduce inflammation, and lessen pains.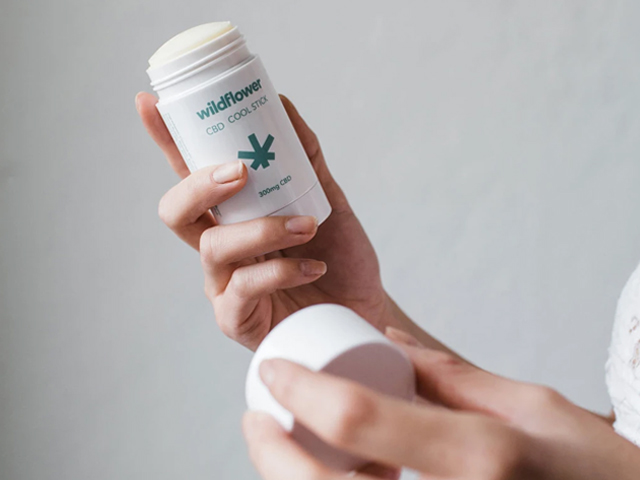 What does CBD do for the skin?
The research is still out on this, since CBD is a relatively new addition to many skincare products. But it's finding its way into many topical cleansers and creams, especially those geared towards skin that's tired or tense, since it can work to calm the puffy inflammation and soreness that can come with jet lag or stress. A CBD-infused bath soak, for instance, might alleviate joints achy from an overnight flight or a long walk on cobblestone streets, as well as help relieve the sort of travel anxiety that can lead to breakouts or itchy, dry skin flare-ups.
What do I need to know about CBD potency?
Nearly all CBD products are infused in some kind of carrier oil or substance, like coconut oil. A product's potency measures how many milligrams of CBD are found per milliliter of liquid. Low potency is generally considered 300mg per 30mL or under, with high potency being 1000mg per 30mL (about one ounce). Start off with products on the lower end, from 100 to 500mg per ounce or so, especially if you've never used CBD products before, as the higher concentrations are generally reserved for more medicinal purposes like chronic pain or insomnia. And remember that higher potency doesn't automatically translate to better or more pure. Many retailers are trying to cash in on a lucrative CBD market and sacrificing quality. Take potency into account with several other factors. Look for products that come with verifications, including an FDA disclaimer and approval, a certificate of analysis (COA) or code where you can find information about the exact batch you're buying, or have been third-party tested.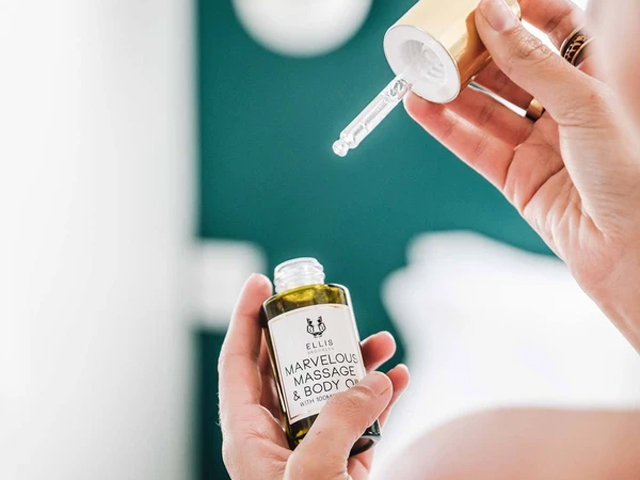 Can I fly with CBD products?
The TSA now notes that it's legal to domestically fly with many hemp-derived (as opposed to marijuana-derived) CBD products that contain no more than 0.3% THC and are FDA-approved. You can put them in your checked bag or your carry-on, just make sure that if they're an oil or tincture, you're following to the 3-1-1 rule like the other liquids in your carry-on. It's legal for many international destinations, too, especially in Europe. But always check with local laws before you go and err on the side of caution, since regulations can vary and change greatly between countries. The same applies if you're cruising; some lines don't have official policies, but others, including Carnival, say no to CBD.
The Best CBD Oil Products
1
Best CBD Oil

Anxious traveler? This one's for you. Its fans swear that a drop or two can alleviate travel jitters faster than edibles or CBD gummies, wash away worries during a CBD soak in your fancy hotel tub, or help bring sweet dreams when jet lag, nerves, or a new environment are keeping you up. Mix it into your morning coffee or drop it into your
travel water bottle
. No matter how you take it, it just might get you closer to an actually stress-free getaway.
Shop Now
2
Best CBD Balm

This cooling CBD balm would be worth the price tag for its tranquilizing scent of sage, mint, and sandalwood alone. But its ability to wipe away stiffness and soreness is certainly a perk. Especially helpful if you're planning a trip that's heavy on the adventure treks or walking tours, this balm soaks into skin quickly to bring long-lasting relief.
Shop Now
3
Best CBD Balm Stick

You won't find an easier way to calm pounding joints—online reviewers love that a few swipes of this all-natural CBD stick bring immediate comfort. Then, mega healers like beeswax, vitamin A, and coconut oil settle in to provide longer-term relief, making sure that aches like sore muscles, period cramps, or anxiety headaches don't slow you down while you're on vacation.
Shop Now
4
Best CBD Body Lotion

Rich enough to deliver intense moisture but not too thick for all-over use, this is a great one-size-fits-all lotion if you're trying to pack light. (And at 1.69 ounces, it can go right into your carry-on.) It's one that reviewers who live with different types of aches list as one of their top repurchases. Use it for everything from sunburn relief to healing the blisters you got from a not-so-broken-in pair of new travel shoes. Note that the fragranced version is divisive: you either love it or hate it. Opt for fragrance-free if you're sensitive to scents.
Shop Now
5
Best CBD Body Cream

Lather this plant-oil-based salve all over for an effect that's equal parts invigorating and healing, brought to you by cooling peppermint and menthol paired with velvety argan oil. Work it into sore and tired skin right after a hot shower to get the most out of the cream, then let it do its thing while you relax in a fluffy hotel robe.
Shop Now
6
Best CBD Cleansing Oil
Travel can get under your skin—literally—and this is the face cleanser that digs all those impurities out of there. Great for acne-prone or oily skin, this rich cleansing oil removes unwanted sebums and grime, but leaves behind the good stuff. And it's not just the CBD that makes this cleanser feel so gentle. Argan oil, aloe, and orange oil all combine to deliver a softness you might not associate with cleansers.
Shop Now
7
Best CBD Face Cream

A must-have both while on vacation and back home, this is celeb-loved cream is anti-aging CBD at its best. While the CBD is busy reducing inflammation, apple stem cells rejuvenate and aloe and jojoba oil moisturize and soothe. A little goes a long way with this organic and laboratory-tested formula, making the tiny tub the ideal travel size.
Shop Now
RELATED: The Best Face Moisturizers to Keep Your Skin Crazy Soft and Smooth
8
Best CBD Face Serum

It's tough to believe such a lightweight formula is packed so tightly with the antioxidants and nutrients, but that's the beauty of this indulgent serum. Clean-extracted CBD immediately works to soothe skin, while grapeseed oil juices it up with moisture and antioxidants and evens the overall tone. Rosehip and sea buckthorn work to slough away old skin cells, giving your face a bright, youthful glow without any of the greasiness that other oils can bring.
Shop Now
9
Best CBD Eye Cream

Eyes are one of the first things to feel (and show!) the strain of travel, which is why this rich beeswax- and grapeseed oil-based balm is one of the non-negotiables when packing our toiletry bag. Deeply moisturizing Manuka honey and hemp seed oil join CBD to deliver hydration to puffy, stressed eyes in a way that reviewers report is unmatched.
Shop Now
RELATED: The Ultimate Toiletries Packing Guide
10
Best CBD Lip Balm

Lips get forgotten on vacation. Whether it's unexpected wind burn from a day at the beach or extreme dryness from a long flight, they're much in need of the relief that this CBD-infused lip balm brings. With three different butters (shea, cacao, and kokum) and a barely-there rose tint, your lips will go from forgotten to fresh in a single swipe.
Shop Now
11
Best CBD Lip Gloss

If you want to touch up and chill out in one fell swoop, this high-shine lip gloss from clean beauty brand Saint Jane is a blessing. Hydrating but never sticky, the subtly shimmery gloss delivers moisture with sunflower seed oil and shea butter and a relaxing affect with 50mg CBD.
Shop Now
RELATED: The Best Lip Balms We Keep in Our Carry-On Pocket
12
Best CBD Massage Oil

Between wrestling with your luggage, pounding the pavement in a new city, and enduring post-flight joint pain, traveling can take a toll on your body. This great-smelling body oil from Ellis Brooklyn puts the kibosh on sore legs, stiff joints, or whatever other travel pains you tend to rack up on trips. Long-time CBD fans call this the holy grail of their nighttime routine.
Shop Now
13
Best CBD Bath Salts

You know those jam-packed vacation days that start with 8 a.m. breakfast at the hotel and don't end until the wee hours, once you make your way back from post-dinner drinking and dancing? Slip this pack of CBD-infused Epsom and sea salts into your dopp kit for the most luxurious and well-deserved hotel bath of your life. Wine from the minibar and travel candle optional.
Shop Now
14
Best CBD Soap

We're big fans of bar soap for travel, and if they're packed with organic CBD—as is the case with Leef Organics' collection of organic bars—then all the better. Organic acacia fibers provide a little bit of scrubbiness while whole plant CBD brings the in-shower serenity.
Shop Now
Related Stories
All products have been hand-picked by our writers and editors. Items purchased through links may earn us a commission.