Packing Tips
How to Decide Whether to Check or Carry On Luggage
You've spent hours carefully considering everything you need to pack for you trip. All your stuff is covering your bed, or piled up in the corner of your bedroom. It's now time to ask yourself the inevitable question: Carry on, or check? Ultimately, the decision is dictated by where you're going, how long your trip is, and your airline's baggage rules, among other things. But above all, it boils down to the kind of traveler you are. Some people sit at the far end of each camp—they'll check or carry on no matter what. If you aren't a hardliner, the best way to decide whether to check or carry on is to ask yourself a list of key questions—and answer them honestly, of course. 
When to Carry On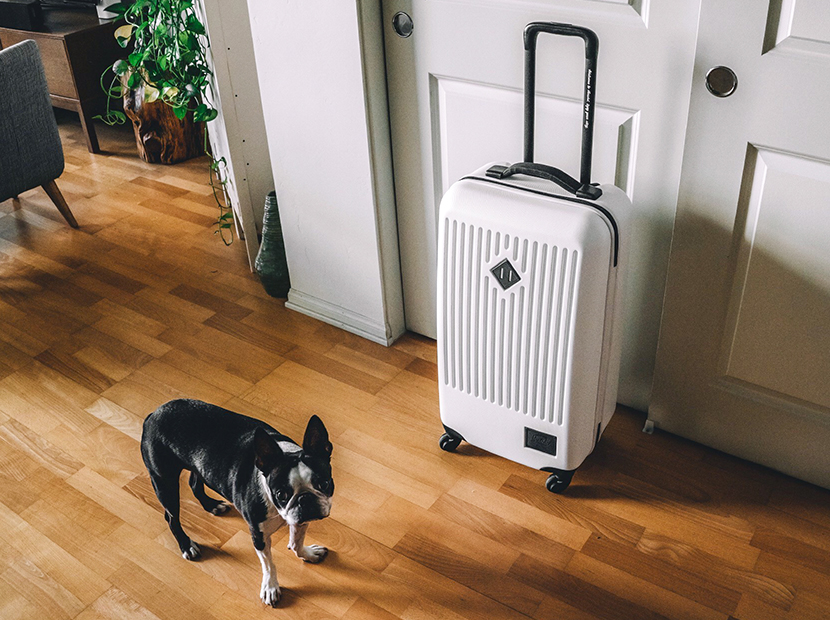 Generally, carrying on makes sense for weekend getaways and short business trips. Unless you travel often and can pack a bag in 10 minutes flat, carrying on requires more advanced planning than checking, as rules for carry-on luggage tend to be more strict. Carefully reading your airline's baggage policy is an essential first step for any trip, paying extra attention to restrictions associated with your particular ticket. Basic economy tickets on some carriers allow a personal item only, with carry-on luggage incurring an extra fee.
The biggest consideration to nail down is liquids. If you're someone who absolutely cannot go without a full-size bottle of your special hair conditioner, stop right here. The debate is over; you gotta check. If you can deal with hotel shampoo or don't mind a quick trip to the drugstore for sunscreen upon arrival, read on.
Carrying on a bag is the way to go if the answer to any of these questions is an emphatic 'yes':
Having my bag lost or delayed gives me tons of anxiety and would ruin my trip.
Waiting in line to check my bag at the counter and then for my bag at the carousel drives me nuts.
Washing clothes by hand or using the hotel's laundry service isn't a problem.
There's no reason to take more than three pairs of shoes—including the ones I'm wearing on the plane—on any trip.
I'd rather not pay extra fees to check my bag.
My itinerary includes multiple stops, or situations where hauling a heavy bag will be difficult, like up subway steps or along uneven, crowded streets.
I love the fact that carrying on a bag lessens the carbon footprint of my trip.
With all that out of the way, you can focus on the specifics of making sure you're good to go with a carry-on bag. It's smart to invest in an ultra-lightweight roller bag to maximize your space. Also, buy a luggage scale so you won't have any overweight surprises at check-in. Keep in mind that even with the best intentions of carrying on, there are no guarantees. If the overhead compartments are packed before you board, you'll have to check (usually, a courtesy check at the gate is free). Be prepared for the possibility, and keep essentials to take with you in the cabin, like medicine or valuables, in an easy access pocket. No one wants to be the person freaking out on floor with an open suitcase.
RELATED: The BEST Carry-On Bags for Your Next Flight (Plus Airline Size Restrictions) (via Tripadvisor)
When to Check
Most travelers prefer to check a bag for trips that are a week or longer. If that's your boat, it's probably time to take the big wheelie down from the top of the closet. Even if you're cool with all your toiletries in 3-ounce bottles, you'll likely have to check a bag if your trip requires bringing gear, like sporting, camera, or video equipment, and you'd rather not rent it after you arrive. Ditto if your itinerary includes traveling to multiple climates or cold-weather destinations, where you'll need bulky clothing and outerwear. Checking a bag also makes sense if you're bringing lots of gifts, particularly alcohol or wrapped presents (TSA might unwrap gifts found in carry-on bags).
Checked bags typically cost more than carry-ons, though most frequent flyer programs and some credit cards have free checked bag perks. Unless you're traveling for, say, a month (or packing bowling balls), it's fairly easy to fall within your airline's checked bag weight restrictions without paring back too much. That said, you should always have an idea of how much your bag weighs before check-in.
Checking a bag is the way to go if the answer to any of these questions is an emphatic 'yes':
Cramming everything I need into a carry-on bag—even for a short trip—is way too stressful.
If my bag gets lost or is delayed, it justifies a shopping spree. Not a bad thing.
I'm traveling with an infant or toddler.
I prefer the freedom of bag-free pre-boarding. Who wants to squeeze into a bathroom stall with a wheelie, or sidle up to a bar with a suitcase at their feet?
There's no way I want to—or can—hoist my bag into an overhead compartment, and I don't want to rely on the kindness of strangers or flight attendants.
I like a lot of legroom, and don't want to play footsie with my overstuffed tote bag for the entire flight.
I must have my bed pillow from home, because putting my face on one that someone else has used, even with a fresh pillow case, skeeves me out.
Since you're already checking and won't have to take medicine and valuables out of your bag in a hurry, spend time preparing in advance to pack those items and some nice-to-have flight treats in your personal item. Things like a snack, an eye mask, and earplugs can make all the difference between a taxing flight or one you actually enjoy. Also, be sure to factor in extra time at the airport if checking a bag. To find out where your airline stands on lost baggage (and things like delays—always helpful), the U.S. Department of Transportation provides monthly figures for most major domestic carriers.
When to Check and Carry On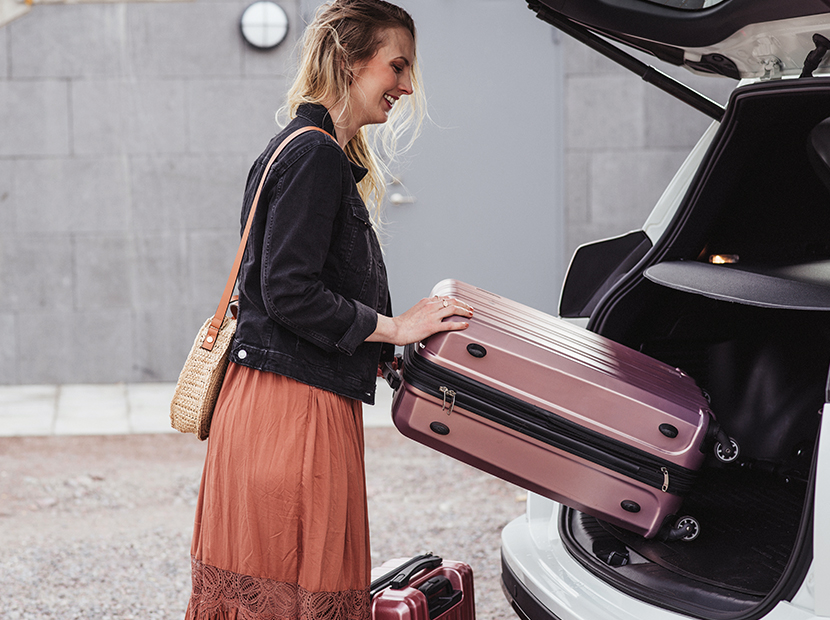 Just because you opted for carry-on at the start of your journey doesn't mean you shouldn't check a bag on the way back. Having your luggage lost or delayed on vacation is a major bummer, but at home, you have everything you need. Consider the option, especially if you're visiting a place where taking home things like food, wine, crafts, and clothing brings back memories of your trip. Another option is to put a foldable duffel bag in your carry-on bag for the start of the trip, then fill it with souvenirs and check a bag on the way home. Packing anxiety, begone!
Related Stories
All products have been hand-picked by our writers and editors. Items purchased through links may earn us a commission.